Sanskrit language
This language is spoken in India, Sri Lanka, Singapore, and Malaysia. World's oldest language is Sanskrit. The Sanskrit language has been spoken since 5,000 years before Christ. Sanskrit is still the official language of India.
Sanskrit is one of the oldest known languages over thousands of years. It is also called "Dev Vani" the language of gods as it is said that Brahma introduced this language to the Sages of celestial bodies. It is believed that the Sanskrit language came from the Indo-European language family of the Indian subcontinent.
Sanskrit is the sacred language of Hinduism, the language of classical Hindu philosophy, and of historical texts of Buddhism and Jainism. It was a link language in ancient and medieval South Asia. Upon transmission of Hindu and Buddhist culture to Southeast Asia, East Asia, and Central Asia in the early medieval era, it became a language of religion and high culture and of the political elites in some of these regions. As a result, Sanskrit had a lasting impact on the languages of South Asia, Southeast Asia, and East Asia, especially in their formal and learned vocabularies.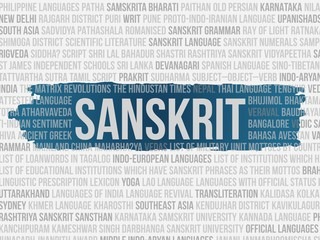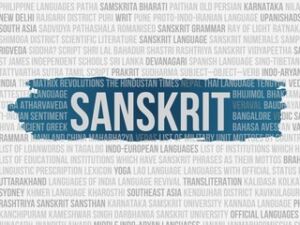 Is it useful to learn sanskrit?
Apart from the fun, learning Sanskrit can also help you understand the etymology of a lot of words in Indian and non-Indian languages. … Sanskrit is also a very systematic and syntactic language and the grammar of the language servers as a master template for most Indian and a few European languages.
Unfortunately or fortunately, Sanskrit is a very complex language and, as such, generally quite challenging to study and acquire.
it's quite a complex language, so it won't be feasible for you to learn Sanskrit through books. You'll need some kind of tutor or a push from someone to learn Sanskrit.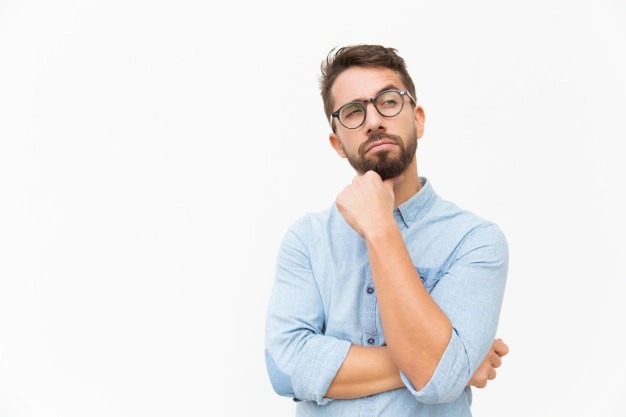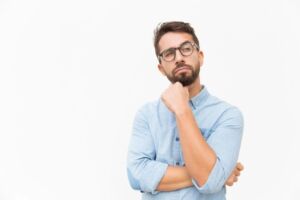 Some top tips to learn Sanskrit in just 15 days, or I can say a short span of time are:
1. Do not get too bogged down by grammar and usage while you learn Sanskrit.
 Often Sanskrit is considered to be all about mugging up lots of declensions and conjugations, and this fears off most students. Instead, take it as a natural language. Feel free to make the most blatant grammatical errors so far you can convey your message. Develop a feel for the language instead of thinking about grammar.
How did we learn Hindi or English or our mother tongue? Did we learn grammar first or language first? And do we speak these languages in a grammatically correct fashion even today? Why burden Sanskrit with an overdose of grammar in the very beginning then?
Start talking on every other thing in Sanskrit and enjoy the funny pronunciations you make or blatant errors you make in grammar. Laugh at that and continue. Soon you will develop a natural grip over the language and grammar will be automatically taken care of.
2. Try using Sanskrit words even in your mother language.
 After all Sanskrit is the mother of all languages. Let the children associate with their Mom and have their foundations strengthened! And in process, your road to mastery of Sanskrit will also be traversed faster.
3. Use the Best Apps and Resources
Set your pace and schedule
There are so many apps out there that focus on daily lessons designed to fit a pace that the learner is comfortable with.
Want to jump right into hour-long lessons? Go for it! Only want to spare 15 minutes a day? This is doable.
But if you want to really get a handle on Sanskrit in four weeks, we suggest practicing Sanskrit and studying for 30 minutes a day at a minimum—aim for more study-time whenever you can!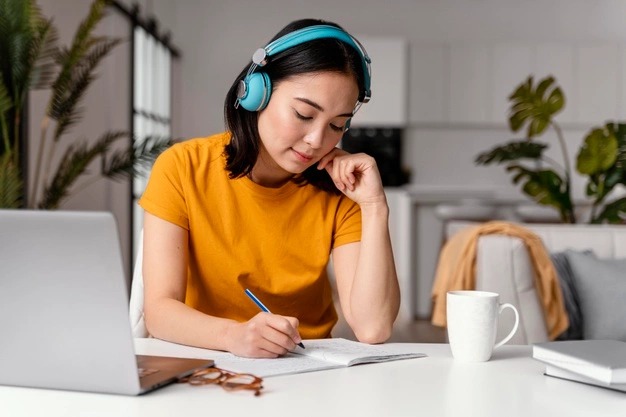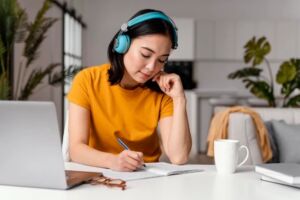 4. Use apps to get you started
Sanskrit -learning tools and apps allow you to study wherever you are. Make use of that commute or replace your morning newspaper for a month with these, instead.
5. Talk to yourself in Sanskrit 
If you can't find any online friends to help you practice Sanskrit, you can even talk to yourself. Not by yourself, but to yourself. As crazy as that sounds, expressing your thoughts in Sanskrit can help you master the language faster. If you prove to be persevering, you'll soon discover that you will be able to form a line of thought directly into the Sanskrit language.
6. Train your ears with TV series, movies, music, or short videos in Sanskrit
Watching Sanskrit movies, TV series, short videos, or listening to Sanskrit music doesn't sound like such drudgery. Well, that's what you'll have to do to train your ears for the Sanskrit language. So do some research, choose what suits you best, and speak Sanskrit like you never knew you could!
7. Use flashcards for those Sanskrit words that can't seem to stick 
Some Sanskrit words won't stick. A lot of people know your pain. We've all been there. Luckily, flashcards will do the trick. Putting down on sticky notes the most stubborn words and making sure you'll see them every day (by the bed may be a good place for them). Before you know it, you'll find yourself mastering the very Sanskrit words that caused you headaches just a while ago.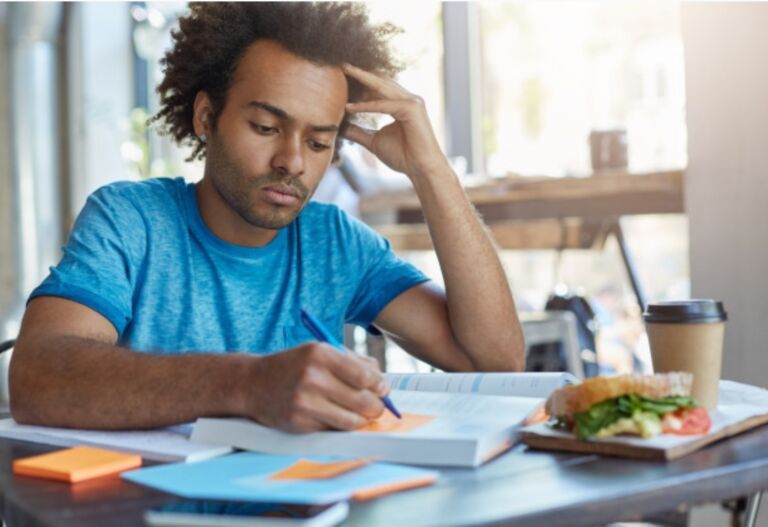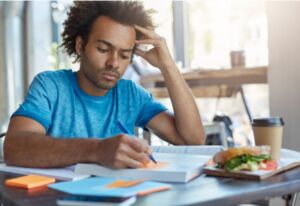 We advise you to follow these steps one by one and create your own customized Sanskrit learning schedule with a healthy combination of apps, speaking lessons, and comprehension practice. This way, you'll maximize your Sanskrit learning experience and be able to make connections as soon as possible!
ALL THE BEST:)