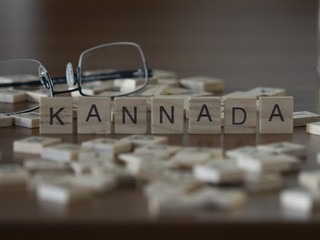 Introduction-
Kannada is one of India's best-known Dravidian languages. The language is mostly spoken in Karnataka in India. Kannada speakers are called "Kannadigas." In some neighboring states of Andhra Pradesh, Maharashtra, and Tamil Nadu, the Kannada language is spoken by people. Kannada is among the world's most spoken languages. As both literature and language, Kannada has grown. It is therefore known as a classical language. Many citizens, including businesspeople, government officials, artists, and many other professionals use this in their everyday conversations. Kannada translation services are required here to operate the business and grow in the language of Kannada. 
Take Classes to learn Kannada
Absolutely agreeable that one should take an online or offline course for properly certified learnings and for non-natives, it may need to be submitted for work purposes as document proof. The best way to learn Kannada whether it's for your business or your own interest is to take a step-by-step proper course and also spend your free time practicing what has been taught in the class. You can check Multibhashi, a language learning platform to take a proper course that offers beginners to intermediate level Kannada language. Multibhashi trains young minds, whether 4 years old or 60+ years old, with the same zeal and curated approaches. Whether you wish to learn in a group or demand complete attention from the instructor, they have both the options to suit your learning needs. With their audio-visual online learning sessions, one can have a real-time interaction with the trainer, ask questions, get the doubts cleared, and practice the lessons taught.
I am dropping a link for the Kannada language course https://classes.multibhashi.com/courses/live-Kannada-classes-online 
Learn from peers
In order to learn the language without taking classes, Bangalore, Karnataka has many organizations which offer plenty of jobs. When you get into one, your Karnataka native colleagues will be very happy to teach you Kannada. It will automatically make you speak in Kannada if you stay far from the main cities because there will be fewer non-local people in the rural areas and the people who sell vegetables for living or your neighbors will be their people and it leaves you with no other choices but to speak in Kannada to be able to communicate. You will slowly adjust and start to speak their language. But the basics you need to get a hold of are to change your song preferences to Kannada songs, watch Kannada movies to help you improve your fluency. Speak in Kannada with your friends or talk to yourself in Kannada, this too will help you with fluency and understanding. Watch the Kannada language beginner's lesson on youtube and check on google for references to help yourself learn the language.
Conclusion-
Your motivation is what's needed to make you dedicate more of your time and effort to learn the Kannada language. We all make mistakes, it's okay to make mistakes but do not forget to learn from your mistakes and move ahead. Later, it's a big reward when you are able to speak the language with confidence to help you grow your business and yourself.