Introduction 
Japanese is thought to be one of the more difficult languages to learn for a native English speaker. It takes some amount of dedication and time to learn the language. Studies say that depending on several factors like your original language, how much time you devote daily to learn the language, etc. one can decide how difficult it is to learn Japanese. Again contrary to this popular belief, many linguists agree that spoken Japanese is comparatively easier to master than other languages, because it has only five vowels and thirteen consonants. In this blog, I will discuss a few points why Japanese is easy to learn for some people and why it is difficult for others.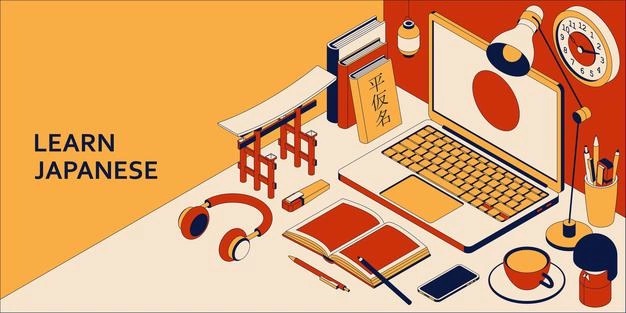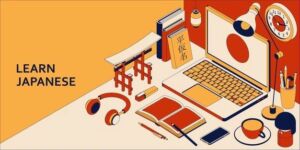 Some best ways to learn Japanese vocabulary are:
1.Make time instead of trying to find it
While I highly encourage people to learn Japanese through self-study, the lack of a structured program can cause your progress to stagnate if you're not organized. If you say that you will study and practice your Japanese when you have time, that time never comes. There's always some other distraction or something else to do that's seemingly more important. If you're serious about improving your Japanese skills, you have to make time. Schedule it in, and don't let anything else get in the way.
2. Learn actively, not passively
 It is a common misconception that you can learn a second language the same way you learnt your first, and that by immersing yourself in the language, you will naturally pick it up over time. Certain language products are even built around this very idea, but it's nonsense. It's the ultimate marketing lie that appeals to the laziness in all of us.
There are no magic pixies that implant linguistic knowledge in our brains while we sleep you have to put in the work. The truth is, as an adult, you already have a language that all your complex thoughts are based in, so you don't have anywhere near as much necessity to learn a new language as you did as a young child. Besides, it takes a child several years of constant support and attention from their parents before they can put any kind of sentence together, let alone a coherent one.
3.Listen to Japanese podcast and music
Listen to Podcast and Music, take note of common phrases from native speakers, practice conversations and read out loud
Building on the previous point, if you can build your "phrase bank" from answers you often hear from native speakers, this will help you become even more secure in your conversation, safe in the knowledge that you're using authentic, natural Japanese. 
4. Prioritize grammar over vocabulary
One of the important lessons I learned when I was studying in Japan is that vocabulary is all but useless if you don't know how to use it. All of the Japanese students around me had to memorize copious amounts of English vocabulary in order to pass the frequent tests they were given. I watched in amazement as they memorized lists of English words that I, a native speaker, had never even seen before. They were mostly hard-working students that were good at remembering what was required of them, but they still had trouble with some major grammatical concepts. This kept them from being able to assemble words in the right order to communicate a message, meaning many of the words they knew would go to waste.
5.Japanese Vocabulary and Flashcards
You know I'm going to say it – one obvious "secret" on learning Japanese vocabulary is  through flashcards. The system is popular for a reason. The concept is simple, and you can easily create them using paper or an online template. Websites like Anki and Memrise enable you to create your own decks on your phone or desktop, you will always have the cards with you. Think you don't have time to review? Nothing can stop you from practicing on your commute or even in a long line at the grocery store. Ten to fifteen minutes a day is enough for beginner level students.
6.Vocabulary Notebooks are better?
Keeping a vocabulary notebook involves writing down new words and phrases that you encounter during the day. Typically you put the Japanese word or phrase and then the English to match up with it. You can also expand a little more on the idea by adding pictures or example sentences. Basically, anything you can think of that ties into that word.
7.Review again and again.
This is the key to perfection, and we can't emphasize it enough. Most learners don't review! If you review and repeat lines again and again, you'll be speaking better, faster, and with more confidence.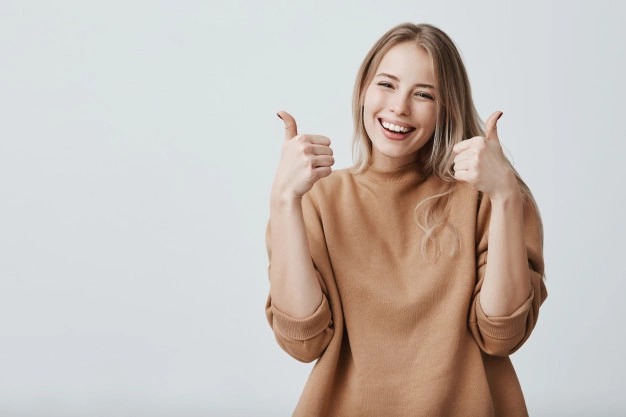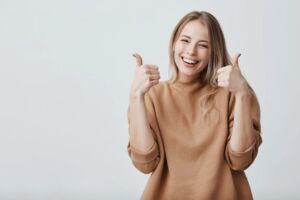 As mentioned above are all the best ways to learn Japanese vocabulary. Also, you can join Multibhashi to be perfect in the Japanese language. 
So what are you waiting for? Start your journey to Japanese fluency with  Multibhashi right now!