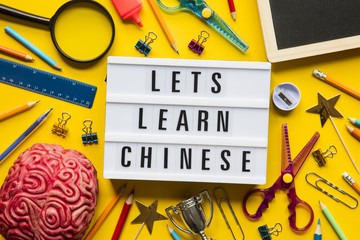 Introduction:
Rome wasn't built in a day. It takes patience and perseverance to build up yourself and reach your goal. Never go for shortcuts. Yes, you should work smart so that in the same amount of time you can learn more things. The goal should always be quality. The base should always be strong so that you build up stronger. Otherwise indulging in doing fast can mess up things and instead waste your time and energy.
Chinese is a language many want to master today. It is not very easy to learn it but neither is it too difficult. It will take time for you to get a proper hold on the language. Do not be fooled by ads that say you can learn Chinese in a week or something like that. Yes, you can plan yourself well to achieve the target in less time.
Important tips to help to learn Chinese in a better way.

1. Identify your goals: depending on everybody's needs, each person has a different goal. Some want to learn to speak just basic while some want to learn to speak fluent Chinese. It all depends on for what purposes you want to learn Chinese. This will help you know how much you have to actually learn.
2. Set up a timetable: more like a checklist. It has always helped me. Write down daily goals so that they are easier to get them.
Stick to your timetable:

it often happens that we spend so much time on creating a wonderful timetable but are unable to follow it. This should not be the case. You have to follow your timetable religiously.  Only if you do so will you be able to achieve what you want.

Procrastination is the thief of time.

Do not delay what is meant to be done today.

Enhance it:

as you move ahead in your learning process you may require the need to make certain changes. Do it wisely. The goal should be to improve. If you are not improving then you have to change the way you are working.
  3.  Gather resources: for learning a new language that is completely foreign to you will have to collect resources.
       

Apps that teach conversational Chinese.

       

Websites that provide the training.

       

Audios/videos.

       

Books.
All these resources are required so that you can learn to speak. Listen to people conversing in Chinese. Watch audios and videos to learn how to speak and learn new vocabulary and frame sentences.
Use apps that provide so many audio lessons where you can hear and practice speaking Chinese.
.   4. Practice daily: yes you have to practice what you have learned or you will forget it. Practise enhances your skills. There are different ways in which you include practice daily.
Vocabulary building

: you cannot speak a language unless you know the words. So make a list of common words in Chinese so that you can start speaking basic Chinese.

Speak basic sentences

: since you know the basic words you can speak basic sentences in Chinese.

Grammar

: you need to know the basic grammar to quickly being able to start speaking Chinese. The pronouns, the adjectives so that you can have a conversation with people.

Record your audio:

this is actually a fun way to learn Chinese speaking. If you do not have anyone to listen to you, then listen to your own self. Hear your recording to see if it is sounding proper or if it needs improvement.

Speak in front of the mirror:

it builds up confidence. You can check and select a topic for yourself and speak without interruption. You will come to know how much improvement you need. If you are able to speak on a topic without searching for words. How strong have you built up your vocabulary or if it needs improvement?
5. Take help from a Chinese expert: can there be a better platform than Multibhashi for this? They provide excellent Chinese training with live video sessions. You can check out their app freely available for download on the play store. Now, this is where you boost up your learning process. You increase in knowledge and get expert help and motivation at every step.