Introduction
The German language is a West Germanic language spoken in Central Europe and co-official language in Germany, Austria, Switzerland, Liechtenstein, and the Italian province of South Tyrol.
Check out this post to motivate yourself to learn the German language 
There are many great reasons/motivations for learning German —
Practicing German will allow you to 

speak comfortably with native speakers

 and friends fluently, which will be useful in your day-to-day life.

For your tertiary study 

To expand your career opportunities

To learn a new language

To read German texts

To better absorb the German culture

You can join the German travel groups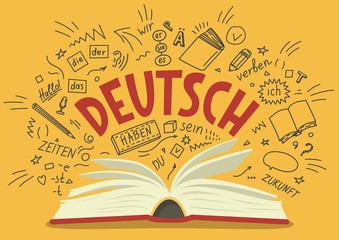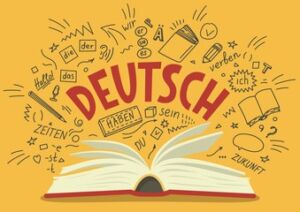 Learning German:
German is a beautiful language. The pronunciation in German, especially the German R sounds great and every single letter is pronounced in German. If you start learning German you will actually enjoy it. At first, you will feel difficulty with the grammar for a bit, but later on, it seems so logical, you will feel more interesting, and will be easy enough for you to read that language. 
German and English 
German just seemed far more authentic when the characters spoke English. This language had a lot more in common words with English and has many similar properties to English than other languages, and therefore if you are a English speaker it is much easier to learn the language.
Both English and German belong to the Germanic branch of the Indo-European language family, moreover, German words and expressions are still used regularly in English, such as angst, kindergarten, and kitsch.
If you start to learn German you will be surprised by how many words you already know in the English language which is a great advantage for you. You can start learning German through your day to day activities. By this, you can learn conversational phrases and can make your conversational German strong.
 You will feel more efficient when you have knowledge of German. The long words in German are basically just compound words. Therefore, they are easy to understand. For example, take the word Schadenfreude (shaw – din – froy – duh). Schaden means "damage," and Freude means "joy." So, basically, Schadenfreude is the joy of damage, which gives the English translation of "deriving joy from other's misfortune."
Moreover when you are in a situation to live in the German country then you usually will become more motivated to learn the language, in addition, German is a wonderful country.
 German is the Native Language in the European Union with an estimated 175-200 million speakers worldwide, German is the eleventh most widely spoken language in the world. Germany country has a population of about 80 million people, greater than the US population of over 300 million.
Approximately 95 million people speak German as a first language, meaning which means that there are many speakers of German as a second language as there are native speakers. Thus German is an official language of the European Union.
In Central and Eastern Europe, many people choose to learn German as a second language and outside the EU, it is the third most learned foreign language.