Introduction
The Korean language is widely spreading all around the world. Learning Korean in today's time is considered a great asset. If you are planning to learn the language soon then you should know that the Korean language is much more than some pronunciations and accents. But, don't let this bother you, the alphabet system that they use in Korea is quite easy to get hold of. Now, coming to the topic, the importance of the Korean language. This solely depends on why you are learning the language. Beneficial or not, if you really are devoted to learning the language then this shouldn't be bothering you at all.
How do you stay motivated to study the language when it's so easy to get by in Korea without speaking much of it? Unless you are lucky enough to be in a situation where you are forced to speak Korean every day and everybody is helpful with your learning, you need to find some ways to motivate yourself to study more Korean.
In this blog we will look at the motivation for learning Korean.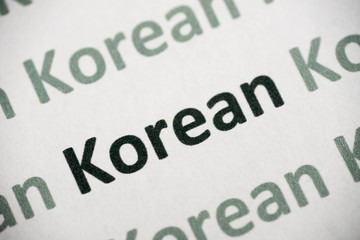 Motivations to learn:
1. Find a reason to speak better Korean
Even if you choose not to speak Korean, you can still do everything you want to do in Korea. You can go shopping, see a doctor and even get a haircut and speak English in many places. So the first step in motivating yourself is finding a reason you must learn Korean. If living in Korea itself is not enough of a reason, it will be a good idea to take some language tests and watch your grades improve, or to join a language exchange meet-up. Hanging out with Koreans can motivate you to learn more, too.
2. Explore The Culture
If you've lived in one place your entire life, then you may be surprised to know that life in other places can often be very different than what you're used to.
Life in Korea, of course, is no exception to this.
The Korean people have their own food, their own music, their own holidays, their own superstitions, their own sayings, their own history, and more. You name it, Koreans have their own version of it, and it may not be what you expect.
3. Rediscover Your Passions Through the Korean Language
A common problem for language learners is finding the motivation to learn when you already have other things you'd rather spend your time doing. You want to learn Korean, but you also want to catch up on the new season of Game of Thrones.
You want to learn Korean, but you also want to practice yoga and get in shape.
You want to learn Korean, but you also want to play the latest video games to unwind.
The typical solution is usually to do one or the other; to learn Korean or do whatever you'd rather be doing instead.
4.Share Your Journey with Other Learners
Let's be honest. Learning Korean isn't exactly easy, or even glamorous.
As a language, Korean bears few similarities to the most popularly studied languages in the world. As a country, Korea is gradually gaining global renown, but still remains poorly understood by most.
The combination of difficulty and relative obscurity can be challenging for learners who really want to know the language well. It's easy to feel alone, and in over your head.
The best way to avoid these discouraging feelings is to find and communicate with other Korean learners. You can do this by joining learner groups (like MotivateKorean's very own 스터디 방 on Facebook).
5. Broaden your social circle and make new friends
Speaking another language will give you a huge advantage when it comes to making new friends and contacts. Knowing the Korean language lets you sympathize with the people who speak it – both Korean speakers in korea and in your own city. You might also establish professional relationships or forge new friendships. Making Korean-speaking friends is one of the best ways to learn Korean idiomatic expressions and slang!
6. Learn something new, useful and different
Learning Korean can help you understand useful concepts for studying other languages. It will also help you understand your own language better! Taking on the task of learning Korean will profoundly change how you perceive language and understand the world around you. If you're a student, now is a great time to make the decision to start learning Korean!
7. Or, learn the Korean language… just because you want to!
This is the last reason I have for learning Korean, but probably the most important one. You've made it this far, so you have to admit that learning Korean has piqued your interest. The number of speakers or the career opportunities a language affords shouldn't be your sole reason for learning it. Passion and interest are the most important things that will help you learn a language.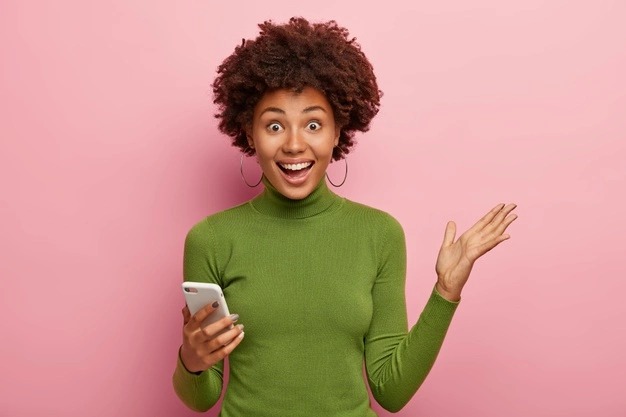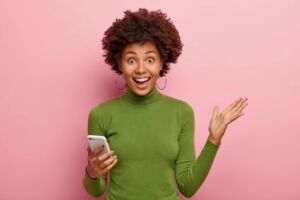 In the end, I just want to remind you that Don't Forget Your Motivation
It's important to remember why you started on this journey to learn Korean. This is obviously a very general tip, valid for learning Korean or any other language. Focus on your goal. Dive deep into the vocabulary that will help you understand the topics you want to be able to discuss. Also, join Multibhashi for language learning. You can join here: click here