Introduction
Learning Arabic might provide you with new chances and a better understanding of other cultures. Arabic is the official language of more than 20 nations and is spoken by over 300 million people. Understanding Islam, the world's second-largest religion, as well as worldwide history, requires language. In addition, many notable advances in math, science, engineering, and philosophy may be traced back to Arabic-speaking countries.
Before digging into the top online Arabic programmes, it's crucial to understand that not all Arabic is created equal; there are three main types: Classical or Islamic, Modern Standard, and Dialectical Arabic. Classical Arabic is the formal language, Modern Standard Arabic is the informal language, and Dialectical Arabic is the colloquial language. Egyptian and Levantine dialects are the most widespread, while dialects vary across Northern Africa and the Middle East. Numerous online services teach Arabic, and finding teachers to guide you and assist you with your studies will become much easier. Make the most of the resources at your command.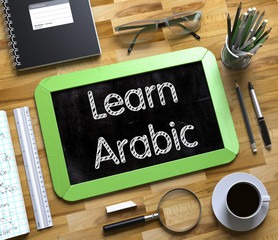 Options to learn Arabic professionally online
1. Multibhashi
You've come to the right site if you're looking for the most effective way to learn Arabic.
Multibhashi is an online learning website that provides experienced tutors to teach you the Arabic language. Beginning at the novice level, you can progress to fluency. They employ a method that allows you to quickly absorb the language and apply it in real-life circumstances just a few days after you begin attending lessons.
They will also supply you with a course completion certificate and a checklist at the end of the course so that you may evaluate yourself on all of the aspects and see where you stand. You can sign up using the following link.
2. Arab Academy
For more than two decades, Arab Academy has been consistently teaching Arabic online with organized, self-paced classes, one-on-one training, and in-depth culture lectures, providing students of all levels with the materials they need to master the language.
Arab Academy builds courses around tried-and-true methodologies to ensure that students of various learning types get the most out of their classes. Hundreds of academic institutions throughout the world use Arab Academy to supplement classroom language programmes. Classes are designed for certain age groups, including small children, and include a variety of animated and interactive elements to entertain and engage students.
3. Arabic Daily
It is necessary to learn the principles of complicated Arabic grammar before moving on to Modern Standard, Dialectical, or Classical Arabic. For which Arabic Daily will be a great choice to explore.
The classes are held in real-time via Zoom to guarantee that students receive timely feedback and to hold them accountable for attending class. Each lesson is recorded and provided back to the students, along with homework assignments, for additional study.
Fundamental Classical Arabic Words, Fundamental Classical Arabic Words advanced, Fundamental Classical Arabic Sentences, Reading Classical Arabic Beginner, Intermediate, and Advanced are the six courses offered by Arabic Daily. Each course is available as a full-time or part-time option. Part-time students have class two or three times on a weekly basis for eight weeks, based on availability. Full-time students have class one hour per day for four weeks, whereas part-time students have class two or three times per week for 8 weeks.
4. Learn Arabic Online
It has a wide and ever-expanding library of Arabic language tutorials. You may learn to read Arabic, write Arabic, count in Arabic, conjugate Arabic verbs, study Arabic grammar, and much more here.
The classes range from complete beginner Arabic lessons to short Arabic courses. More complex themes like Arabic poetry and deep etymology are covered, as well as the Arabic alphabet and verb conjugation. This is an excellent website for Arabic language classes, as well as a significant and authoritative reference for Classical Arabic.
5. Preply
Preply is a web-based learning platform that connects language students with private teachers over Skype to help them improve their speaking skills. Due to the importance of speaking practice every week for Moroccan Arabic understanding, a private instructor is an ideal alternative for Darija students.
Preply approach to online Arabic learning is based on easy learning methodologies and standardised procedures. The most effective way to begin the learning process is to memorise. Learn the most common Arabic phrases and words. If your schedule prevents you from attending regular Arabic sessions, online Arabic language learning lessons and courses are a blessing.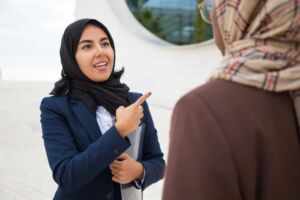 Arabic isn't any simpler or tougher to learn than just about any other language, but if you only focus on the tough aspects of Arabic, you'll quickly forget that. Check out the websites listed above and study them until you find one that is ideal for your needs. When you're feeling down, remember all of the reasons you wanted to study Arabic in the first place!