German language
The German language is a West Germanic language mainly spoken in Central Europe. It is the most widely spoken and official or co-official language in Germany, Austria, Switzerland, Liechtenstein, and the Italian province of South Tyrol. It is also a co-official language of Luxembourg, Belgium, and parts of southwestern Poland, as well as a national language in Namibia. German is most similar to other languages within the West Germanic language branch, including Afrikaans, Dutch, English, the Frisian languages, Low German (Low Saxon), Luxembourgish, Scots, and Yiddish. It also contains close similarities in vocabulary to Danish, Norwegian, and Swedish, although these belong to the North Germanic group. German is the second most widely spoken Germanic language after English.
One of the major languages of the world, German is a native language to almost 100 million people worldwide and is spoken by a total of over 130 million people. It is the most spoken native language within the European Union. German is also widely taught as a foreign language, especially in Europe, where it is the third-most taught foreign language after English and French, and the United States. The language has been influential in the fields of science and technology, where it is the second most commonly used scientific language and among the most widely used languages on websites. The German-speaking countries are ranked fifth in terms of annual publication of new books, with one-tenth of all books (including e-books) in the world being published in German.
It is always an advantage to be able to speak another language other than your native tongue. You can learn German online and offline. Many educational websites offer the online mode of learning starting from the beginner to the advanced level. Many excellent educational websites offer online German courses. So let's go ahead and check how we can learn German online-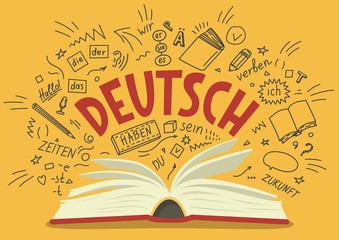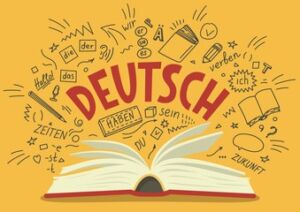 Best options to learn German online:
1.Multibashi
The Bangalore based online educational platforms offer a wide range of language learning opportunities at your convenience where all your where the choice is yours. You can get a classroom-like atmosphere from here with lively interaction from the teacher and your classmates. The duration of the courses is 30 min per class. The minimum number of classes that you can take is 30 classes. It can be increased according to your preference. You can take the group class provided by Multibhashi or, if you prefer learning alone, you can also take one class. The fee structure of both the classes is different. The curriculum and the syllabus are divided into five parts, i.e., German Basics, Greetings, Self Introduction, Grammar basics, and German Numbers. And the best thing here in Multibhashi is that you can take a free demo class before deciding where to join. The result will be satisfactory! You can check out more details from the website.
2. FluentU
If you're looking for a German online course that's fun and flexible but also totally has your back, this is the one for you.
FluentU is one of the best websites and apps for learning German the way native speakers really use it.
3. DeutschAkadamie
Head over to the fantastic DeutschAkadamie.de website if you want to try out one of their free German online courses. The site is packed full to the brim with exciting resources—there are around 20,000 German grammar and vocabulary exercises that cover all levels of language learners.
Topics include German sentence structure, the case system, participles and a lot more. There are also interactive lessons specifically for the tricky dative and accusative cases.
4. Deutsch-Lernen.com
Another of the free online options, Deutsch-Lernen.com, offers lessons for both beginners and advanced learners. There might not be as much as on the DeutschAkadamie site, but the site's resources are comprehensive and easy to use.
For beginners, ten lessons are available as well as word lists and example exercises. You'll learn about verb tenses and conjugation, different types of verbs, cases, and more. Advanced learners have slightly more choice with 24 lessons and seven useful tips for new German orthography.
5. Babbel
Babbel is a fab range of courses aimed solely at beginner and intermediate learners. You'll get your first lesson free as a taster—if you want to continue after that, you'll be required to sign up for a subscription.
Doing so won't break the bank, as the cheapest option is a reasonable $6.95 per month.
Once you're all signed up and ready to go, there are six online German courses to complete. The first one is a simple guide showing you the basics. After that, each course consolidates all of your knowledge and builds on it by focusing on specific themes.
6. Deutsche Welle
Finally, let's end on a free online German course, shall we? Deutsche Welle is fabulous whether you're at the very beginning of your German adventure or have been fine-tuning your grammar and vocabulary for some years. A quick placement test will tell you what level you should start on with their German online lessons.
Conclusion
So, as mentioned above, all the online lessons are great to gain knowledge of the German language from level 0 to advanced.
All the best!!!