In the Korean language, Korean is called Kugo in the Kirean peninsula comprising North Korea(Democratic People's Republic of Korea) and South Korea(People's Republic of Korea). North Korea alone houses 20M speakers, while in South Korea there are about 42M. The DPRK, there are 20M and 4M, respectively, with nearly 2M people in China speaking Korean, primarily in provinces bordering North Korea.
Now for our topic of today where can you learn Korean online and easily. I have presented here a few great online to refer to in no specific order. You can surf for more online depending on your requirements. 
Introduction to Korean
Learn Korean language basics with this fun little tutorial from LangIntro.com. J. was the one who came up with the idea for it. A team of native Korean speakers assisted David Eisenberg, who has written similar tutorials for other languages. There is a main index with links to various topics, to navigate your studies from. Apart from the alphabet, grammar, and basic phrases and vocabulary are all covered, there are explanations, example sentences, sound clips, and diagrams that provide you with information. With this handy auto-conjugator, you can look up some of the most common verbs in their various forms, which is included in the course. While the scope of the Korean language introduction is limited, it is an extremely relaxed and friendly course that may tempt you into learning more!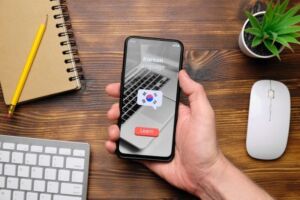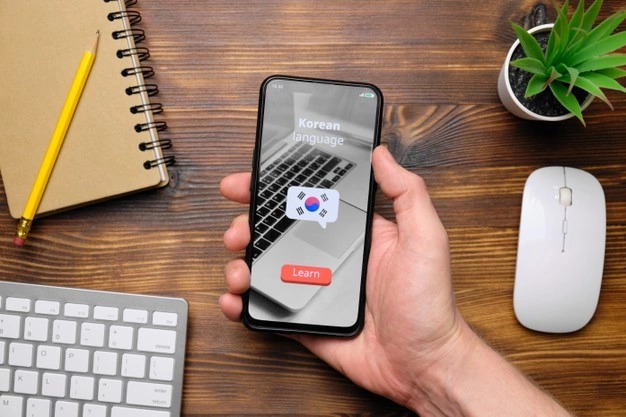 Learn to Speak Korean 1 (Through Coursera)
If you're looking for a more formal online course in Korean, this should be on your radar. Sang Mee Han teaches six weeks of Korean conversation, including introductions, food, and shopping. In addition to readings and quizzes, each week's course includes about an hour of video content.
1. KoreanClass101
Video and audio lessons are available through the Innovative Language app and website.If you'd prefer to learn from real teachers in a more casual setting, you might want to check it out. In addition, you can view their livestream on YouTube (click on the "LIVE NOW" video to get there), which is rather a continuous stream of their lesson materials, including cultural lessons. The course helps you get an idea of what to expect in the course and refresh what's that already been learned.
2. Korean From Zero!
A great course for self-guided learning of Korean basics, this course offers a comprehensive overview of the language. This is the place to get your hands dirty if you're ready to dive in and learn without hesitation. All three 'Korean From Zero!' books are available as e-books. At the link above, you can access all of the course material for free, as well as register for courses. In essence, what you get with this programme are text lessons accompanied by audio clips. As you progress, you can play the clips as needed. No more waiting for a lecture to end or for an explanation to be completed before getting started. There are plenty of example sentences in the material.
3. Duolingo
Duolingo is either a familiar platform to you if you've already studied another language with Duolingo, or it's new to you and you're curious as to why you keep hearing about it. Making a Duolingo account has no downside. Duolingo's reputation for teaching language that isn't always useful or realistic is well-deserved, because of its interactive quiz format and basic knowledge that can be applied to a deeper understanding of the language. It's also known for making learning addictive. Duolingo Korean, in particular, can be a valuable alternative to programmes that are more explanatory or involved when it comes to learning the language. It's both interactive and casual, requiring only enough thought to recognise basic patterns. This can be a lifesaver if you're feeling overwhelmed by your Korean studies and need to take a break.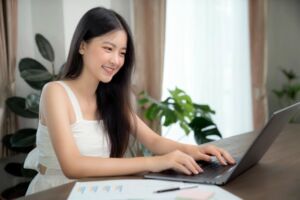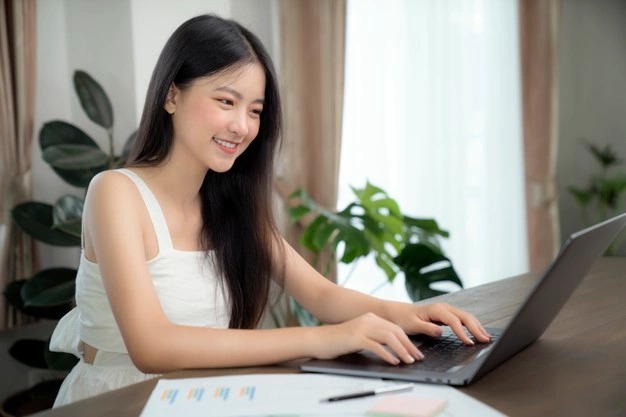 Finally, 
The American State Department has designated Korean as a critical language due to our strategic business and security interests in the Korean-speaking world, as well as a heritage language due to the large number of American citizens of Korean descent. North Korea was declared a palpable threat in 2003 after conducting nuclear tests despite UN disapproval. South Korea is one of the US's most important trading partners in East Asia.
Learn Korean. Start today.