Introduction to language
Learning any new language is a new challenge that will open up your mind and help you to connect people across the world of different cultures and languages.
The Spanish language is a part of the Ibero-Romance group of languages of the Indo-European language family, which evolved from several dialects of Vulgar Latin in Iberia after the collapse of the Western Roman Empire in the 5th century. The oldest Latin texts with traces of Spanish come from mid-northern Iberia in the 9th century, and the first systematic written use of the language happened in Toledo, a prominent city of the Kingdom of Castile, in the 13th century. Modern Spanish was then taken to the viceroyalties of the Spanish Empire beginning in 1492, most notably to the Americas, as well as territories in Africa and the Philippines.
As a Romance language, Spanish is a descendant of Latin and has one of the smaller degrees of difference from it (about 20%) alongside Sardinian and Italian. Around 75% of modern Spanish vocabulary is derived from Latin, including Latin borrowings from Ancient Greek. Its vocabulary has also been influenced by Arabic, having developed during the Al-Andalus era in the Iberian Peninsula, with around 8% of its vocabulary having Arabic lexical roots.
So you want to learn Spanish professionally online? There are so many online language learning apps available.
So, In this blog we will look at 5 online language learning apps to learn Spanish Professionally.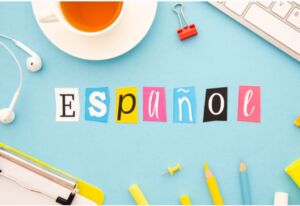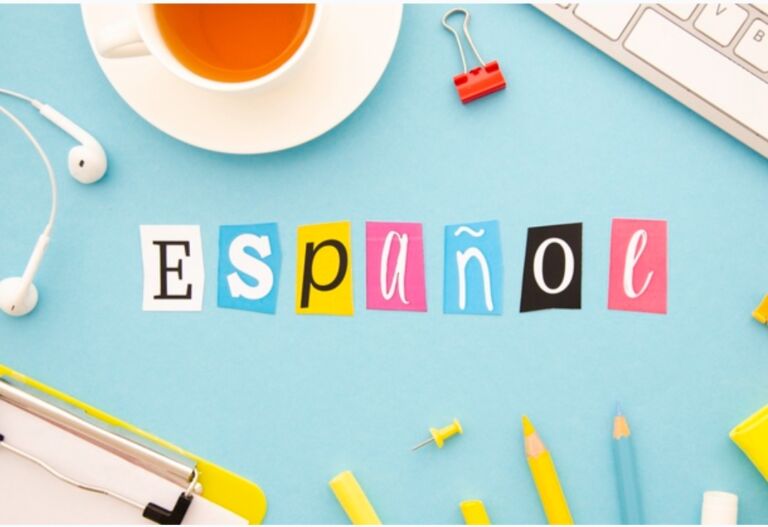 5 Best apps to Learn Spanish Professionally online

Multibhashi
Multibhashi is one of the most famous online language learning apps available.The platform is popular in India even in other countries too. Multibhashi is an app to learn languages in the most effective and innovative manner through the medium of audio-visual training sessions and app-based learning. It is a leader in providing learning solutions in various spheres. The company also offers the Spanish language. Multibhashi has the most professional teaching staff for the Spanish language. All the staff are professionally trained in Spanish and have a good mutual understanding with their students. You can join now: click here
Duolingo
Among all the apps here, Duolingo probably has the highest ratings of all—it won the Best App Award in 2013 in both the AppStore and the Google Play Store.
Duolingo was designed to be quick to use, so it uses a very focused approach to distill lessons down to the bare essentials. What that means is if you can commit about 20 minutes of time every day to go through three to four lessons, you'll be able to finish all the lessons in about three to four months' time.
Memrise
Memrise is one of the best educational apps for individuals who want to make learning Spanish an enjoyable experience. It is complete with cool video clips for users to learn from native Spanish speakers, as well as fun games and quizzes.
It is a great tool for those who feel detoured or even discouraged to learn Spanish because of the monotony seemingly inherent in the classroom and/or textbook approach. Download it for free in the App Store and Google Play.
Busuu
language learning apps currently available. It boasts numerous features to help users reach fluency in their desired language. Some of these include a vocabulary trainer, specialized courses, as well as grammar review and study plan tools. The study plan feature and specialized courses make this the best app for anyone who is trying to fit learning Spanish into a busy schedule.
The app follows a step-by-step curriculum for users to go from beginner to advance at their own pace. Whether you're a full-time parent, worker, or student – With Busuu, learning Spanish has never been simpler. Busuu is available for both iPhone and Android users. Download it for free in the App Store and Google Play.
Rosetta Stone
Rosetta Stone uses an immersive approach to help its students reach native proficiency in their target language. With its audio lessons, exciting stories, a phrasebook for traveling, and other tools and features, users can learn everything from grammar to proper pronunciation in a way that feels both natural and comprehensive.
While this tool is a great option for learning a foreign language, it is important to note there are a few reviews that complain about some bugs in the software. Still, despite these issues, the app has a rating of 4.6 on Google Play. Rosetta Stone is available for both iPhone and Android users. Download it for free on the App Store and Google Play.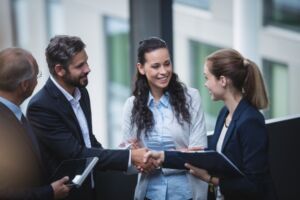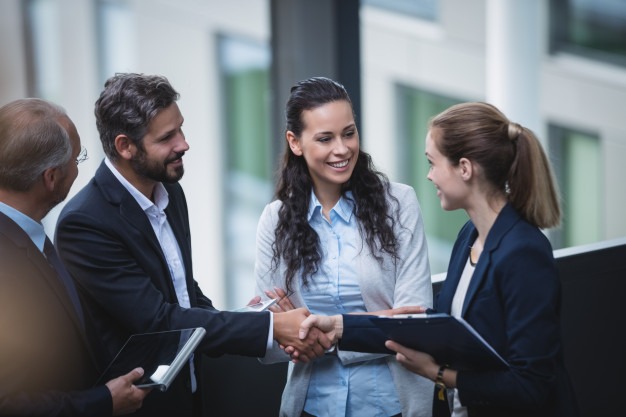 You can learn any language but if you want to learn professionally then we'll mention some of the best online language learning apps. You can select the best from them.
Also you can join us i.e., Multibhashi for learning language online professionally. 
Join us now.