Learning German
With 17.9 million native speakers, German is among the 10 most popular languages in the world.  Opportunities to German-speaking people. So you may want to be fluent in German. Many universities and boards provide German language courses as a first or second language at secondary and higher secondary levels. And therefore many schools are also providing German classes for the students who want to opt for it. Learning German in school has many advantages and disadvantages but it is likely to happen that a student may lose fluency after school. 
One of the possible solutions to the problem is to learn German outside the school at one of the best offline or online institutions. These institutions provide German learning courses at basic, intermediate, and advanced levels. I recommend that you should enroll yourself in Multibhashi, a renowned online educational institution. It is an ed-tech startup, that provides courses for many languages. The institution provides expert guidance with updated material with a rich vocabulary. They also provide sessions with native speakers of the language. The trainers at Multibhashi are certified. 
You can also learn German through many online apps like the Multibhashi app. These apps are developed with AI and have an inbuilt store of words and sentences which help you learn the language. Language learning apps provide module-based exercises. With daily exercises, you can be fluent in German. 
Another solution for the problem is to learn it yourself through various online and offline resources. You can collect these resources from the internet or a nearby library.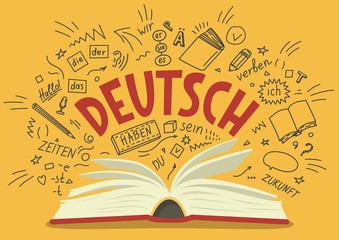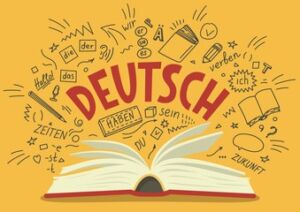 What resources should you collect?
When it comes to learning German after school, you should choose resources that can help you start your learning through the basics of the language. Some of them are:
Books: 
You can refer to some books that have the basics of the German language, to begin with. You should refer to course books and practise books both. Some books follow both approaches simultaneously. Authenticated books help you with correct grammar and pronunciation. 
Dictionaries:
Refer to English-German or German-English dictionaries or other dictionaries that have German meanings of other languages and enhance your vocabulary. Dictionaries provide not only word meanings but a list of synonyms and antonyms also. This makes your vocabulary rich. Dictionaries also provide knowledge of word usage and the type of word. 
Podcasts:
Listening to podcasts will help you master pronunciations and tones. Start from listening to some slow podcasts and move towards faster ones.
Conversations:
Listening to conversations will also help you mastering tones, pronunciations, and conversational German. Listening to conversations also help to increase listening speed and skills. 
Magazines:
Reading magazines may also help you to know about conversational and casual German that is trendy. This may improve your reading speed also. Magazines also provide you with general knowledge and news.
Personal Tutor:
You can also go to a personal German tutor who can guide you well. A personal tutor helps you in conversations, guides you while learning and takes you to the right path. A personal tutor helps you in learning by solving your learning problems personally.
Make friends with a native German Speaker:
Your friend can converse with you in German. You can also find solutions to your language problems from your friend.
So, just start collecting these resources and start your journey to learn an amazing German language.