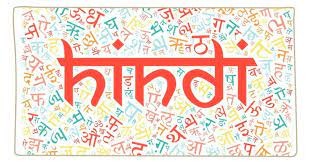 Introduction:
Hindi, or Modern Standard Hindi, is a broad language spoken in India. It evolved from the Indo-Aryan language which is primarily spoken in India. The Hindustani language, which is focused primarily on the Khariboli dialect of Delhi and the surrounding areas of Northern India, has been identified as a structured and Sanskritized register of the Hindi language. Hindi is one of India's two official languages, alongside English. It is written in the Devanagari script. It is the official language of nine states and three union territories, as well as three other states. In addition, Hindi is one of India's 22 official languages.
Because of India's long and rich past, there are a variety of ways for you to improve your Hindi language skills, whether you prefer to watch Bollywood movies, read the new Hindi language books, or speak with people in Hindi.
Why Learn Hindi – Five Reasons to Learn Hindi

Hindi is spoken by over half a billion people worldwide.
Hindi is India's official language and the world's second most spoken language.
Standard Hindi, Modern Standard Hindi, and Literary Hindi are all terms used to describe Hindi. Around 300 million people speak Hindi as their first language, and another 200 million speak it as a second.
Many Jobs are Being Outsourced to India
Learning new languages will help you expand your business opportunities.
Many technology jobs are being outsourced to India at the moment. Even if you have no plans to relocate to India, you will find yourself dealing with native Hindi speakers regularly.
Growth of India's Economy is Unstoppable
India is rapidly establishing itself as one of the world's leading exporters of trade, industry, digital media, and other information-based technologies. This pattern does not appear to be slowing down anytime soon.
The popularity of Hindi Films
They're known for their elaborate sets and highly entertaining musical numbers. Bollywood films are becoming increasingly popular among international audiences in countries such as the United States, the United Kingdom, and other parts of Asia and Africa. Without having to rely on subtitles, knowing Hindi helps you to better understand and appreciate these films.
Academic Reasons to Learn Hindi
Because of the increased demand for Hindi speakers, many governments and agencies around the world have begun to provide scholarships and other resources to people who are interested in learning Hindi.
Hindi is an incredible language to learn. I hope this helps you narrow down and improve your reasons for learning Hindi.
Best institutes to Learn the Hindi language:

There is no such thing as the best Hindi learning institute in India; however, there are a few decent institutes that offer Hindi language courses. We've compiled a list of a few of them for you below:
Zabaan: School for Languages
The course is designed for beginners who want to learn to read Hindi, which is also referred to as the "mother of all languages." This course, which is primarily aimed at students interested in pursuing more specialized instruction in India, will be taught entirely in Devanagari. This course will teach students about the Hindi declension system and verbal conjugation system. Students will gradually gain the ability to deconstruct the rich language of written Hindi into root forms that can be found in a dictionary as the course progresses.
ILSC-New Delhi
The 60-hour Beginner Hindi Program is offered by the ILSC in New Delhi. This program is an engaging, communicative, and highly practical program for anyone looking to learn the basics of Hindi. It was developed by qualified and highly skilled Indian trainers. It also creates a more positive learning environment in which the learner can enjoy the language while also studying it.
DALC Academy
Dr Alam's Language Academy.  The most enriching, enlightening, and cost-effective language school in India. Both English-speaking foreigners, NRIs, and non-native Hindi-speaking Indians can take Hindi, Urdu, and Bridge classes with them.
Hindi Guru
Hindi Guru is an institute in India that specializes in providing Indian language classes to foreigners and non-resident Indians in Hindi, Marathi, Urdu, Sanskrit, Gujarati, Bengali, Tamil, and Oriya, among other languages (NRIs). They teach you the world's third most commonly spoken language at all levels, from beginner to advanced.
Finally,
These, in our view, are the best Hindi learning institutes. Also, you can find some better online platforms such as Multibhashi where you will get the same treatment as compared to other institutes. We wish you luck in finding the right school for you!
All the Best!!