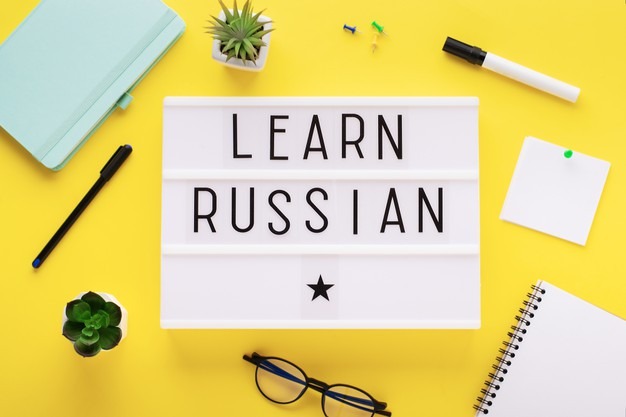 Introduction:
Whether you're planning a trip to Russian-speaking countries, looking for jobs involving languages, or brushing up on conversational skills.
The Russian language classes in Delhi are great for beginners as well as more advanced speakers.
Several Colleges, Universities, learning Institutes, and embassy-affiliated culture centers with Russian courses in Delhi.
In this article, you can find all the relevant information. Choose the program that suits you the best.
Top Russian institutes in Delhi:
1. Russian Courses in Delhi University
There are two types of foreign language courses at Delhi University.
You can either join the Arts Faculty or try one of the colleges offering a part-time certificate in Russian.
So, here I bring you the list of DU Colleges with the Russian program.
A) Russian Classes in DU Colleges
Acharya Narendra Dev College, Kalkaji- Certificate.

Bharati College, C-4, Janakpuri – Certificate.

Deen Dayal Upadhyaya College, Karampura – Certificate.

Hindu College, University of Delhi – Certificate.

Sri Guru Tegh Bahadur Khalsa College, Mall Road – Certificate.

Zakir Husain College, Jawaharlal Nehru Marg – Certificate.

Lady Shri Ram College, Lajpat Nagar-4 – Certificate.
B) Department of Slavonic & Finno-Ugrian Studies
Students can focus on the Russian language and literature at the Faculty of Arts through the Department of Slavonic & Finno-Ugrian Studies.
SFUS is an excellent place for Russian learners to embrace their passion.
They also offer Bulgarian, Croatian, Czech, Hungarian, Polish, Romanian courses on the Delhi campus.
The department offers MA, M.Phil, and Ph.D. degrees as well as a part-time certificate, diploma, and advanced diploma in Russian.
You can also choose a one-year full-time Intensive Advanced Diploma in Russian (IADR). You have to give an entrance test for admission.
Address: SFUS, University of Delhi.
Contact: 011 – 2766 2226.
Email: sfusduad@gmail.com
2. JNU (Centre of Russian Studies)
JNU CRS
The various departments offer language courses at JNU.
Established in 1965, The Centre of Russian studies (CRS) is the oldest center of Jawaharlal Nehru University.
The center promotes area-specific and multidisciplinary research activities in the Russian language, literature, culture, and translation studies.
The JNU conducts an entrance exam for admission to BA, MA, MA, M.Phil, and a Ph.D. in Russian.
Address: CRS, SLL&CS, JNU, New Delhi.
Contact: 011 – 2674 2575/2676/1557..
Email: dr_acad@mail.jnu.ac.in
3. Jawaharlal Nehru Academy of Languages
Founded in 1958, Bharatiya Vidya Bhavan's Jawaharlal Nehru Academy of languages is another popular name for Russian language courses in Delhi.
The JNA has divided 1-year intensive Russian programs into two semesters of 5 months each, and the fee is is Rs. 12,500 per semester.
Students can earn a certificate after passing the second semester.
Address: BVB, Kasturba Gandhi Marg, New Delhi.
Contact: 011 – 2338 2003.
Email: info@bvbdelhi.org
Website: LINK
Russian Centres in Delhi
4. Jamia Millia Islamia (CELAS)
CELAS is another good option as far as language courses in JMI is concerned.
The Centre for European and Latin American Studies (CELAS) at Jamia Millia Islamia offers a one-year part-time certificate, diploma, and advanced diploma in Russian through an entrance test.
The Russian courses in Delhi also focus on Russian literature, regional studies, including Slavic and East European culture.
Address: CELAS, Nelson Mandela House, Mujeeb Bagh, JMI, New Delhi.
Contact: 011 – 2698 8044/5176.
Email: cslas@jmi.ac.in
Website: LINK
5. Russian Centre for Science and Culture in New Delhi
Located at Ferozshah Road in New Delhi, RCSC, a Russian embassy culture center, was established to promote the Russian language in India, Russia's cultures. It also fosters admission of Indian students to Russian higher educational institutions.
RCSC has a rich library, piano school, art center, a school of Russian classical ballet, Mikhail Botvinnik chess academy, Roerichs' art club, Eisenstein film club, to name a few.
Russian Institute in Delhi
RCSC offers many part-time Russian courses in Delhi. All the programs follow the guidelines of CEFR and TORFL —a Russian proficiency test.
It is probably the best Russian language institute in Delhi if you have limited time and looking for some short-term classes to dive into a fascinating world of Russian.
Address: 24, Ferozeshah Road, New Delhi.
Contact: 011 – 233 291 00/01.
Email: india_deli@rs.gov.ru
Website: LINK
6. IGNOU (School of Foreign Languages)
IGNOU SOFL offers a 6-month certificate in Russian (CRUL) through distance learning and a 6-month certificate in Russian (CRL) in regular on-campus mode through face-to-face interactions.
Both CRUL and CRL program covers beginner's level grammar and phonetics to read, write, listen, and accurately speak Russian.
The program is bilingual (Russian/English) in medium and has self Learning material integrated with Audio-Visual components