Introduction to language
The spoken varieties of Chinese are usually considered by native speakers to be variants of a single language. Due to their lack of mutual intelligibility, however, they are classified as separate languages in a family by some linguists, who note that the varieties are as divergent as the Romance languages. Investigation of the historical relationships among the varieties of Chinese is just starting. Currently, most classifications posit 7 to 13 main regional groups based on phonetic developments from Middle Chinese, of which the most spoken by far is Mandarin (with about 800 million speakers, or 66%), followed by Min (75 million, e.g. Southern Min), Wu (74 million, e.g. Shanghainese), and Yue (68 million, e.g. Cantonese). These branches are unintelligible to each other, and many of their subgroups are unintelligible with the other varieties within the same branch.
Reasons to learn Chinese
Learning Chinese as a foreign language is good because it may open many doors for you. Like if you travel to China it will help you, if you want to get a job in China or any Chinese company it will help you a lot.
Countless reasons can attract you to learn the Chinese language, the home to over 1.2 billion native speakers, as a second language. This most widely spoken language can benefit both of your personal life and professional career greatly. The foreign language skill, especially the Chinese language skill can not only bring a sense of accomplishment to the learner but also make it possible to reach a multitude of new opportunities.
Now in this blog, we will explore some benefits of learning Chinese as a foreign language.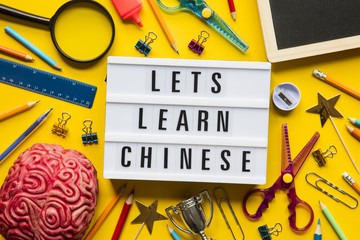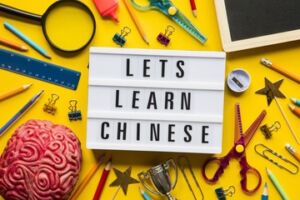 Some Benefits of Learning Chinese as a Foreign Language.

1.Widely spoken language and getting trendy globally
The Chinese language is widely spoken not only in China. Mandarin is also spoken in countries such as Malaysia, Singapore, Indonesia, Thailand, Brunei, the Philippines, and Mongolia. Therefore if you're going to further your study or running a new business in these countries and areas, then it would be beneficial to converse in their language.
2.Boosts your career and makes more job opportunities available for you
If you're trying to be an outstanding candidate in the recruitment market, learning the Chinese language as your second language can be a huge advantage. Multiple language speaking skills can make you a more attractive candidate than those who can only speak the native language. Being able to communicate in different languages at the same time is a highly valued professional skill. It means you're fully qualified with the multi-task mission and you're also good at problem-solving and it's also proven that you're a disciplined person.
3.It allows you to explore more during your travelling adventure
If you're a travelling lover, then learning the Chinese language is something you cannot miss. China is a huge country with vast land and territory. To explore this whole country, you will need some help from the Chinese language skill, for people who won't speak or understand the English in rural areas or even just in the tier-second or tier-third cities and counties.
4.It enriches you in the aspect of culture
As one of the countries that own the oldest and richest continuous cultures over 5000 years old in the world, there must be some part of the Chinese culture that will touch your heart and make you moved.
Chinese language skills can help you better understand its culture. Being different from English or other Indo-European language families, the Chinese language is the pictograph. The drawing and stroking of each character are not as simple as it looks. There's meaning and story carried behind. By learning the language, you would appreciate the artistic beauty of this ancient oriental language.
5.It can benefit your college application
The skill of being capable of speaking and using a second language, especially when it's the Chinese language, can make your application stand out. Many colleges and universities require at least two semesters of a foreign language as an integral part of the humanities and liberal arts core curriculum.
6.Make it easier to enjoy Chinese movies, TV and music.
Chinese entertainment is accelerating at a rapid pace. Though there is always official translation with the subtitles to help the audience to catch up with the content, translations may not always make sense directly. If you want to authentically enjoy these Chinese entertainment forms at its highest quality, your best bet is to learn the Chinese language.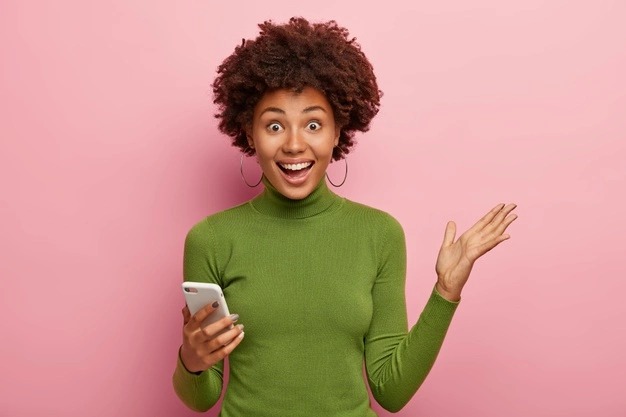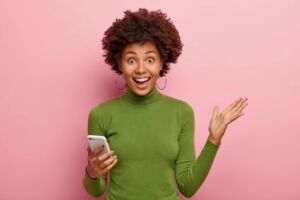 If you are learning Chinese as a foreign language? So above mentioned some Benefits which will encourage you to learn Chinese. 
Want to learn Chinese? Join us today, i.e., Multibhashi language learning classes for learning Chinese from basics to advanced.
We have highly skilled trainees. Join now click here.
All these above methods of teaching earlier used to be practiced offline, that is, in physical classrooms. Today, taking into consideration the current scenario worldwide, everyone prefers to learn any new language from the comfort of one's home, avoiding the hassle of traveling or commuting, and moreover, without spending much time learning
A few months back, I had enrolled for live video training sessions with language experts with a reputed and trustworthy source of education or language-learning. There, I got a chance to communicate with language experts during each session, get my innumerable doubts and queries cleared, and my questions answered to the point of satisfaction. I am absolutely satisfied with the way they taught me to speak in English. You see, today, I am writing this blog completely in English, without using even a single word or phrase from another language. I am confident and I am fluent in a language, thanks to Multibhashi Language Learning Sessions!
If you wish to learn any language right from the basics or even its advanced level, Multibhashi Language Learning Sessions are an excellent solution.
If you are willing to learn a new language or even wish to try this source of knowledge!
Please click on the button below to know more about our online course!