Introduction 
No way, learning Russian will not affect your English! Learning a second language can be hard at times. And , there is no defined research on how learning is going to affect other languages known by you, for example, 'English'. 
So, in this blog, we are going to discuss some important points on how the Russian language is related to English and make it clear that learning Russian is not going to affect your English. Before going into details let me have a quick introduction about the Russian language. 
Russian is one of the most widely spoken native languages in Europe. It belongs to the Slavic group of the Indo-European language family. The Slavic group of languages is divided into West Slavic (Czech, Slovak, Polish, and Sorbian), South Slavic (Bulgarian, Croatian, Macedonian, Serbian, and Slovenian), and East Slavic (Russian, Ukrainian, and Belorussian). Russian is one of the five official languages of the United Nations and ranks as the major world language along with Chinese, English, Spanish, and Hindi. 
It is the native language of 142 million citizens of the Russian Federation, the world's largest country. The total number of Russian language speakers around the world is estimated to be from 255 to 285 million.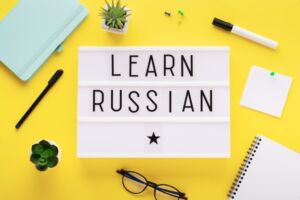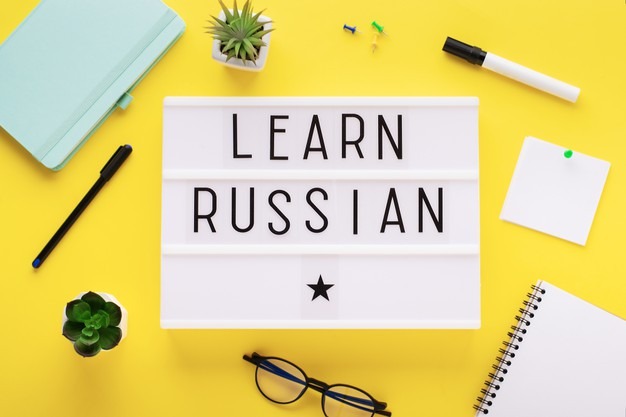 Here are some difference and similarities to answer your question or doubt
Latin vs. Cyrillic 
Let's jump right in. These two scripts have two different origins, one from the latin and the other one is the cyrillic. On perhaps the most basic level, there is one very obvious difference between English and Russian: the alphabet. The Cyrillic alphabet alone can be one powerful dissuader for English speakers who are thinking about learning Russian. With languages like Spanish and Italian, English speakers can at least guess the pronunciation or meaning of a word. Russian words, on the other hand, look very cryptic. 
English to Russian 
I find the Cyrillic alphabet quite beautiful – what about you? 
But take a closer look… I bet there are some letters you recognize. In fact, six letters look and sound almost exactly the same as in English: А, Е, К, М, О, and Т. That's about 18% of the 33-letter Cyrillic alphabet that you already know! We recommend the Russian to English dictionary (and vice versa) OpenRussian. For one, because it has a handy keyboard for typing in Cyrillic and looking up Russian words. Of course, Russian letters aren't nearly as difficult to remember and write as, say, Chinese or Japanese characters. Once you learn the rest of the Cyrillic letters, and you train your brain to switch over from English to Russian, their pronunciation is actually quite simple. And there is no way to confuse it and affect your english skills.
Stop – Grammar Time! 
Now that you're probably convinced that Russian and English aren't that different, let's throw a wrench into things. A big wrench. Introducing: Russian grammar. I won't go into all of the gritty details here. There are some short Russian grammar lessons included in the Mutibhashi app and plenty of other online resources if you want to get an in-depth look! And check out the two point below too-
1.Cases 
Russian has fewer tenses than English, but it has more cases than english. These change the ending of a word depending on its function in a certain sentence context. To give you an idea of the complexity of this aspect of Russian grammar, English has 8 personal pronoun variants. (I, you, he, she, it, we, you, and they.) How many do Russian have? It has 48. So you need to figure out how to learn and remember it.
2.Word Order 
Word order doesn't matter as much grammatically in Russian as it does in English. That means that you don't always have to follow the strict subject-verb-object rule. You'd think this would make constructing sentences in Russian easier, but it just gives the language more subtleties. Russians use different word order to emphasize certain points. Beginners might not pick up on this when simply trying to understand a sentence's basic meaning from the words present. 
When you know the above details carefully, there is know way the two languages will be mixed up and create confusion. There is no possibility that the two languages drag each other down. It will only add up to your ability of knowledge.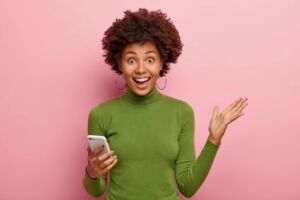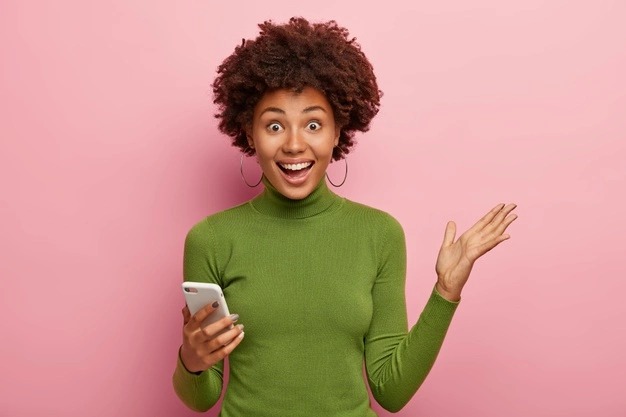 From the above points, you must have a clear idea of how learning Russian can be fun and it is not going to affect your English, as these two languages have totally different ways of grammar and pronunciation. So, you can start learning the Russian language without any
hesitation after reading this article. Also, let me share with you an amazing learning platform from which you can start learning. It is called Multibhashi and it has both website and app learning facilities as well. For more details visit its website at www.multibhashi.com. and happy learning.