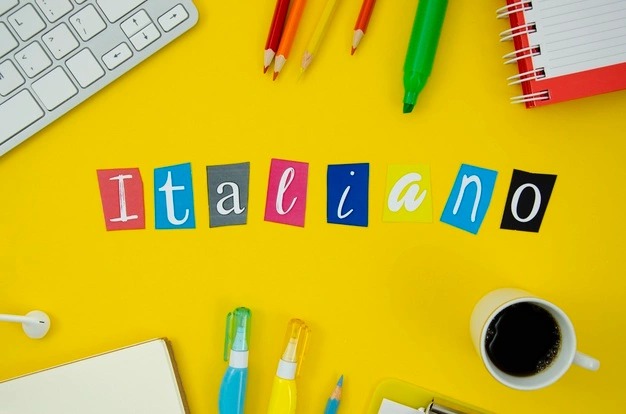 Introduction:
Career opportunities are continually growing and changing in foreign countries. Studying and learning in a foreign language such as the Italian language provides many possibilities for work in India and in particular in the world. In education, work, and industry, foreign languages also play a key role. There are different foreign languages, but the best depends on the profile of your career. 
Different multinational companies regard people who speak many languages because that gives them a strategic edge over other businesses in the industry. Knowing how and when to use these skills can be vital for your own personal growth, communication, and advancement.
Language is the most common foreign language to be studied, and not just for individual Indians but also for all those who want to pursue a career in Italian-speaking countries. Besides enhancing your brainpower, Italian as a foreign language has economic potential in all areas of international job opportunities.
Here are some important benefits of learning Italian for Career growth:

Enhance Job Opportunity in Various Field:
Outsourcing, ITES, offshoring work in India have risen through globalization. In India, there are many industries that accept people who have foreign language expertise. It is one of the KPO and BPO industries that hires large quantities of bilinguals each year. If you speak Italian, you can quickly become a part of multinational companies in India and countries with the Italian language.
They work effectively in India but are also still looking for people who speak strong Italian. Once you learn Italian, in India, you will be able to open specialized jobs.
Easy Language to Learn:
When you hear someone speaking Italian, it always sounds different until you know the language. The accents are varied and difficult to understand.
Learning Italian is easy. You will be able to speak and understand Italian without any trouble by attending a few weeks' daily Italian language lessons.
If you are already fluent in one of the languages i.e., English, Spanish, French, or Portuguese, you will find a range of similarities between these languages and Italian. Italian is regarded as one of the easiest languages to learn because they share similar vocabulary, grammar, and sentence structures.
Broaden Your Culture Horizon:
The Italian language is renowned for its rich culture and offers endless personal and cultural enrichment. The extraordinary wealth and power of this language will make you feel unique. If you love arts, music, design, architecture, history, and food, then you'll find the language as the most beautiful one. 
Learning Italian Can Change Your Life:
Italian is perhaps the most beautiful dialect on earth. If you like to talk and learn a new language, Italian should be on the list at that stage. The Italian learning will help to ensure your always desired role. If you had a worldwide vocation, you could open entries you did not know that existed in Italian. At that point. Many organizations need bilingual people to communicate one-on-one with local people in Italy and Italian-speaking countries. Restaurants need people who sell the products with local people.
International Business Opportunity:
Various businesses preparing to establish their business activities on the international market with the growing global business landscape. Italian skills are an important asset when you plan on setting up your company in Italy and in the Italians. You can easily interact with the native speakers and establish a sustainable relationship with them through knowledge of the Italian language.
Conclusion:
Whatever your career, the degree you are going to complete, or the business you enter, expertise in the Italian language enables the desired goal to be achieved. You can enter the language learning Online course in Multibhashi, with an immersive learning environment that will help you learn the language efficiently. This course covers excellent student content with experience guidance.