Multibhashi's whatsapp channel allows you to start from your current level of language proficiency and lets you master the language at an affordable rate. 
Also Provides WhatsApp Training In Regional Languages Such As:
HINDI | KANNADA | TELUGU | TAMIL| MALAYALAM
BANGLA | PUNJABI | MARATHI | GUJARATI | ASSAMESE | MARWARI
Learn Spoken English via WhatsApp Group with the help of Multibhashi
Multibhashi, the best English learning app now has an easily accessible Whatsapp English speaking group which helps you learn English with our language experts and trainers. This whatsapp channel allows you to start from your current level of language proficiency and lets you master the language at your convenience. What are you waiting for? Click the WhatsApp group link below and start chatting. You can also download Multibhashi, the best English learning app with more than 10,00,000+ downloads. We also offer one to one spoken English classes, where you can learn English through your native language and classes for learning different Indian languages from English.
Learn & Improve your English through WhatsApp
Join the Group and Start Learning
Get the Whatsapp Links
Contact us to know more about the different price packages
Testimonials
(Teacher at Vidyaprasar Vidyamandir)
"It is very effective class,where anyone can learn or disclose thier thoughts and can clarify the thoughts."
"A very good medium to learn English. Since it was live and one to one, I could learn better."
(Teacher at Vidyaprasar Vidyamandir)
"It is very good to have a helper near you while you learn something and Multibhashi does exactly that."
1. What are the languages that you teach in Multibhashi?
We have 10 Indian languages : Kannada, Hindi, Tamil, Malayalam, Bengali, Gujarati, Punjabi, Assamese, Telugu, Marathi, Oriya. Also, you can learn English from our app through these languages, if your mother tongue is one of these.
2. I want to learn advanced English at low cost. Can you help?
Keeping the feedback given by most of our users in mind, we have provided basic level learning in our app. We will be adding advanced content too in future. But currently we try to help our users who want to learn English or any regional language by charging a reasonable fee for it. We have various attractive packages for users who are passionate to learn languages.

3. How do you teach users?
We teach our users through multiple ways depending on what would suit for each user. For example for many learning via whatsapp is very convenient, so we have actively used it. Many of our learners have found responding via voice and taking feedback on their speaking skill as both convenient and useful. We also conduct group discussions three days a week which benefits learners to interact with other learners. It makes them confident. Through whatsapp, assignments are shared by the trainer. Also, we provide one to one call sessions Once/twice a week. Call sessions help the learners to improve his/her spoken English.
4. Do you follow any particular curriculum?
Once the user pays for sessions, we conduct a Speaking test to analyze their level in English. Based on their level which may be A1, A2, B1, B2 or C1, fixed curriculum is followed. However, if the users request us for specific curriculum to be followed, we do oblige accordingly. For eg: we have users who do not want to learn grammar at all but only spoken English, we teach them accordingly.
5. I am very busy. I do not have time for sessions. But, i want to learn. What to do?
Well everyone is busy but you need to take out a little time to learn and upskill yourself. We will try and accommodate as much as possible according to your convenience. You can interact in whatsapp with your trainer and pose questions to him/her any time of your convenience. Your trainer will reply whenever he/she is free. Also, for call sessions you can specify the time between 9am and 8pm and days that you intend to take sessions. It will help the trainer and you to plan your schedule accordingly.
6. Can I have a demo session?
Yes, you can have a demo session. You can check on our group discussion that happens or you can have a call session of 15 minutes with one of our trainers.
7. How long do you think it takes to learn?
A sincere learner can see a significant improvement in 2 months time. Learning is based on sincerity. We will be doing our best for all our valuable users.
8. What are the things that you teach for English in one month?
The content that we cover varies for each learner. We cover all aspects of language learning. 
Topics covered in grammar are:
– Countable and Uncountable nouns, adjective+noun
– Compound nouns and common nouns
– Pronoun and Adjectives
– Articles
– Common and proper adjectives – common / compound noun – articles
– Prepositions with object pronouns
– Basic prepositions on at in & complex prepostions
– Conjunction (for, and, nor,but,or,yet,so)
– Simple sentence (using am,am not,to,to be, do not)
– Simple sentence(using can and can not)
– Simple Sentence (using will and would)
– Adverbs
– Determiners
– Verbs
– Simple present tenses
– Present continuous tense using "ing"
– Future tense using "will"
Along with grammar we also emphasis on improving vocabulary and spoken English. A simple topic will be given to speak on. Also our trainers give few vocabulary words daily to help users learn lot of new words and its usage.
9. I wish to improve my English writing. Can you help me?
Sure we can help you with that. We would ask you to write articles on Google docs and give feedback on it and help you improve your writing skills.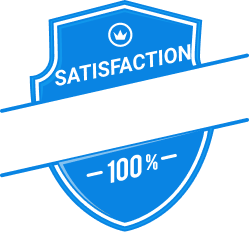 Have any Queries /Issues?
Feel Free to Call / Whatsapp us!