We Are Experts of Content Writing Services In
ENGLISH | HINDI | KANNADA | TELUGU | TAMIL| MALAYALAM
BANGLA | PUNJABI | MARATHI | GUJARATI | ASSAMESE | MARWARI
CHINESE | THAI | HMONG | LAOS | BURMESE 
KHMER | CAMBODIAN | VIETNAMESE | TAGALOG
What are Localization services?
Localization means adapting a particular product from one market in a way that it suits another market. It is a much broader term than translation. Localization looks into all the marketing aspects of that product. The content related to a product has to be tailor-made for a specific audience. Mere translation or copying of content won't help a business when it comes to these kinds of scenarios. Big corporates like KFC and Coca Cola had made terrible mistakes in localization their tag lines when they reach the new market. In the 80's, KFC had a terrible localizing blunder in China. Their "finger-licking good" catchphrase was poorly translated as "eat your fingers off", which set KFC back. Another example is when Coca Cola first tried to change their brand name phonetically into Chinese, the first attempts also went terribly wrong when it sounded to the native audience as "bite the wax tadpole" and "female horse stuffed with wax." 
How is localization different from Translation?
Translation services
Translating refers to converting content from source language to target language. Translators ensure that the content is translated without a change in the meaning. Click to know more about Multibhashi's translation services.
You can use translation in rewriting user manuals, medical documents, journals and more.
In translation, you only convert from one language to another without considering culture and region. 
Translation works where different countries use the same official language. 
Localization services
Localization is a step further, unlike the translation it is more about rewriting and is more specific to the local market.
Localization is more than rewriting, needs to adapt to the local audiences. Generally used for Websites, mobile apps, video games and other multimedia. It is important to have a good team of translators to work on localization.
Localization takes for details on culture and is region specific, importance should be given to colours, layout, currencies, measurements, etiquettes, attire etc..
Localization is important here as different countries follow different cultures and traditions.
Multibhashi's Localization services
Multibhashi is committed to delivering excellent service and quality. We work on content in such a way that it fits your business goals. We have a team of experienced language experts who, with deep understanding, can translate your content into more than 22 Indian languages and also experienced team members who can help with your localization requirements. If you are looking for experienced language translators, and SEO experts, Multibhashi is your answer.
Website, Mobile App and Game Localization Services
SEO and Website localization go hand-in-hand, SEO keywords vary from language to language including the look and feel of the website. The search terms and keywords should not be translated word two words to maximize SEO as the technical terms are different in different languages. The translator should localize the language to make sense to the local audience. When the translations are made from English to Hindi, English to Farsi, English to Chinese or any other language translation that has different cultures and perspectives care needs to be taken.
Mobile App Localization customizes your app with languages other than the default language. India is the 2nd largest country, where people spend the most time on mobile. This proves the need for mobile app localization services in the country.
Video game localization is a process of translating and adapting a game to reach new markets. Everyone knows a little bit of English in this multilingual world. Localization makes games accessible to wider audiences. This allows players to enjoy the game without being confused.
Fewer Hazzles, Better results, Best Service




Our Localization Services Include:

We design appealing content for your websites, businesses and ensure that your users will find your offerings amusing.

We design advertisements in more than ten different languages for your products and services.

Multilingual Localization
We create content for your app and websites in more than 10 Indian Languages based on your requirements and preferences.

Website / Mobile App Localization
We design appealing content for your websites, web and mobile apps which helps you get more visibility and reach.

We provide vernacular SEO title tags, meta descriptions and keywords in ten different languages.

Multibhashi also provides original content for books, brochures and powerpoint presentations with good quality.

We design appealing content for your websites, businesses and ensure that your users will find your offerings amusing.

We will help you to make your games accessible to the wider audiences who can enjoy the game without being confused because of any language differnces

We allow companies to easily manage the entire workflow by getting your software applications localized at the fastest speed maintaining quality.
3 Simple Steps To Get Your Work Localized

Our in house language experts will start working on your files
Every file goes through a quality check prior to approval

You are informed when the translation is ready.
You pay and get the translation by email or any other means based on your preference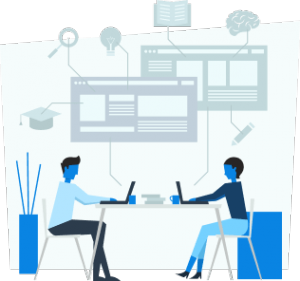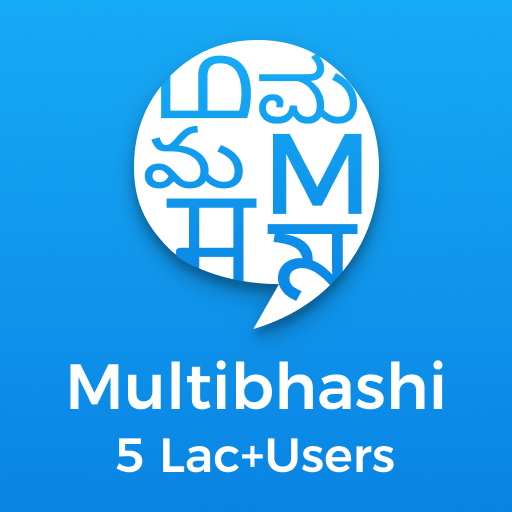 What Our Customers Are Saying

Appreciate your timely delivery at such a short notice in Hindi, Marathi & Telugu… Team MultiBhashi!

Smart Learning

Swift turnaround in helping us setup the IVR, ads, posters and digital collaterals across 4 languages! Kudos!

Zest Money

Pleasure working with you guys @ MultiBhashi! Great quality in short a span of time for our Blog localization in Hindi.

Vyapar
Businesses Trust Us
Multibhashi is committed to delivering excellent service and quality
























Frequently Asked Questions
Do you work with companies or private individuals?
We work mainly for companies; however, we also cater to individuals to support them in translation needs.
Do you provide e-learning translations?
Yes, Our team of experts help in bridging the gap in creating and adapting learning experience. We don't just translate we bring in the intended message in any language to the target audience.
Who is working on our documents?
Multibhashi has a team of in house experienced, professional translators, editors, and proofreaders. Our team is spread across the world hence no matter the language, it is done with accuracy.
What are your guarantees?
We value our client's confidentiality. Your files are private and protected from unauthorized access.We have non-disclosure agreements in place with our employees and our partners, and are happy to review and agree to the terms of your NDA, if you have any.
How do you ensure quality?
All projects are assigned to experts in that particular native language and having some background experience in the subject. All translations are proof read and corrected. Once this is completed, all translations are reviewed by the project editor to ensure consistency and accuracy of the translated content.
How do I get a free quote?
To get a free quote, please Call / Whatsapp us 9811304887 for a customised quote or mail us at Anuradha@multibhashi.com or simply click the link to fill the form, we will get back to u.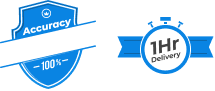 60 Minutes Turn Around Time
Multibhashi is committed to delivering excellent service and quality. 
Our turn around time starts at just 60 mins for translation services and we guarantee fastest on time delivery for all other services that we provide.