There is a need for transcripts in this fast-moving world as people seldom find time to type out something. Multibhashi provides transcription services in 12+ languages. Our online transcription services include audio/video transcription, academic transcription, conference transcription etc.
We Are Experts of Content Writing Services In
ENGLISH | HINDI | KANNADA | TELUGU | TAMIL| MALAYALAM
BANGLA | PUNJABI | MARATHI | GUJARATI | ASSAMESE | MARWARI
CHINESE | THAI | HMONG | LAOS | BURMESE 
KHMER | CAMBODIAN | VIETNAMESE | TAGALOG
The need for Transcription Services
Transcription services are those services which convert speech into a written or electronic text document. convert These services are required by all to pass on the business objectives to the target audience. Hence choosing a professional transcription company for your business helps in growth and saving time. Transcription works are widely required by big organizations to small startups, professionals like doctors who got medical transcription requirements, employees in different verticals during presentations and seminars.
Why Human Transcription Services when we have Machines?
Now a day's battling the time constraints, people get tempted to opt for transcription software in place of human transcription services. However, many tests and studies have shown that human transcription service is more accurate. The accuracy of Transcription software is 93.6% whereas the human transcriptions accuracy is 99.6%.
Advantages of Human transcriptionists over transcription software Human transcriptionists are able to provide precise results in many cases such as background noise, jargons, or people speaking over one another. Humans have the ability to learn acronyms and spell names properly, the software lacks such an ability. When humans do the transcription work the errors related to accents and homophones are less. The possibility of errors with transcription software is the word patient can be used in place of patience or vice versa. Even if people choose transcription software to save time, the document has to be again edited by humans to ensure accuracy which is not only a burden but adds to the cost.
Multibhashi's transcription work are done by our in-house native language experts and also have knowledge and experience in various subjects like finance, medicine, law, technology etc. This gives accuracy on the translations and subtitling.
Transcription Services
Transcription is the process of listening to the audio file and writing verbatim (Voice recording to text) of what is said in the same language spoken by the speakers. 
In Transcription services, transcriber should be well versed with the language and should have proficiency in the subject. 
Transcription generally handles two different formats, from recorded to written.
Translation Services
Translation is a process of translating the transcript material without changing the meaning and concept into different languages.
Translation services do not need proficiency in the subject, but need proficiency in the language.
Multibhashi's Transcription Services
Multibhashi's Indian transcriptions are done only by humans, and this fact alone guarantees that you will get a high-quality transcript. Most companies use machine transcription that can result in many kinds of errors and a real deal breaker. This kind of transcription could leave your projects in a bad light. In comparison, our Indian transcriptions are 99% accurate! Our language services are done by our in-house native language experts and also have knowledge and experience in various subjects like finance, medicine, law, technology etc. This gives accuracy on the translations and subtitling.
Fewer Hassles, Better results, Best Service





Multilingual Transcription
We have transcription services in 10 different languages. All you have to do is share your voice clips/requirements. Our team will efficiently hand over a quality final document at the earliest.

We transform your video files into text with the best quality you can imagine. Just share your video files with us and your requirements

Conference transcription can include press conferences, research interviews, lectures, board meetings,  etc and we will transcribe your files with 100% security guaranteed.

Our academic transcription services are used by students and professors of reputed universities. We have  audio to text, text to text transcriptions of your projects, seminars, dissertations etc

We will have your handwritten documents converted into text files in no time with 100% accuracy and affordability. We are reputed for our quick and efficient  document transcription services 

Audio / Video Transcription
Our process is quite simple. Share your video/audio file with us. We will get back with transcribe text documents to you within your specified turnaround time.

AVI, FLV, WMV, MOV, MP4, WEBM

MP3, WMA, OGG, MPC, MP1, MP2, MPA, AU, MSV, AMR, WAV, VOX, AVI, AIFF, RA, DSS

DOC, XLS, PPT, XML, PSD, PO, G.SHEET, G DOC, G SLIDE LINK, MIF, HTML, PDF
Three Simple Steps to Get Your Transcription Done

Our trained transcriptionists transcribe your files
All transcriptions are done by our in-house native language experts
Every file goes through a quality check prior to approval

You are informed when the transcript is ready.
You pay and get the transcript by email or download it from your account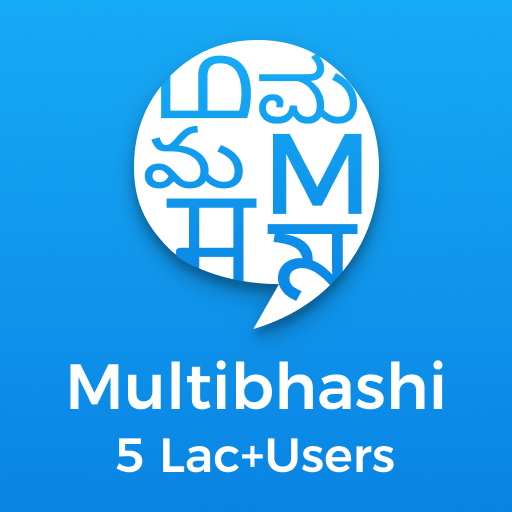 What Our Customers Are Saying

Appreciate your timely delivery at such a short notice in Hindi, Marathi & Telugu… Team MultiBhashi!

Smart Learning

Swift turnaround in helping us setup the IVR, ads, posters and digital collaterals across 4 languages! Kudos!

Zest Money

Pleasure working with you guys @ MultiBhashi! Great quality in short a span of time for our Blog localisation in Hindi.

Vyapar
Businesses Trust Us
Multibhashi is committed to delivering excellent service and quality
























Frequently Asked Questions
How do you keep my information confidential?
We value our client's confidentiality. Your files are private and protected from unauthorized access. As professionals, we are trained to understand the ethics of the business. All our employees sign NDA stating the files will not be shared inappropriately. We also have supervisors monitoring the same to ensure no information is leaked. We also give clients the option to personally remove completed transcriptions from our database.
How do you ensure quality?
We understand the importance of accuracy in transcription. We have a team with good hold on the language and are best in the industry. Once the transcription is done we have experienced team that reviews. Proofreading is done twice to ensure 99% accuracy. You can be sure your audio files are transcribed with great care and with attention to detail.
Do you edit filler words (i.e. umm, uhh)?
We edit filler words such as "uhh" and "umm" to best represent the integrity of the recording. If the client's need is verbatim transcription or translation, then we include everything from the audio or video file.
What file formats do you accept?
We accept audio and video recordings in MP3, MP4, WMV, AIF, M4A, MOV, AVI, VOB, AMR, WMA, OGG, AAC, and WAV. We also accept links to streaming video and audio files available on the web. If you are having any other formats, feel free to request us. 
In what format will I receive the completed transcription?
You can download the transcripts in various formats like Doc, Plain Text, PDF,  G sheet & G doc. You can also request us if you want the completed work in any other specific format. 
Do you offer a discount for high volume?
Standard rates are applied to most transcription and translation services; however – call us 9811304887 or email to Anuradha@multibhashi.com for a free quote and customized package.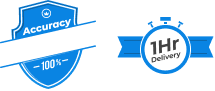 60 Minutes Turn Around Time
Multibhashi is committed to delivering excellent service and quality. 
Our turn around time starts at just 60 mins for translation services and we guarantee fastest on time delivery for all other services that we provide