TRANSLATION SERVICES
Tailoring content according to what a user/customer needs is very important. Hence getting your content translated into different languages is a priority if you are planning to cater to a larger audience. We have translation services in 12+ Indian languages and many other International languages as well. 
We Are Experts of Content Writing Services In
ENGLISH | HINDI | KANNADA | TELUGU | TAMIL| MALAYALAM
BANGLA | PUNJABI | MARATHI | GUJARATI | ASSAMESE | MARWARI
CHINESE | THAI | HMONG | LAOS | BURMESE 
KHMER | CAMBODIAN | VIETNAMESE | TAGALOG
10 Million+
Words Translated
Multibhashi's Translation Services
Multibhashi is committed to delivering excellent service and quality. We work on content in such a way that it fits your business goals. We have a team of experienced language experts and in-house translator experts who, with deep understanding, can translate your content into more than 12+ Indian languages and also experienced team members who can help with your SEO and Digital Marketing requirements. We have provided our services in 29+ locations in India with 30+ clients. If you are looking for experienced language translators, SEO & Digital Marketing experts, Multibhashi is your answer.
Why Multibhashi? 
Multibhashi 's team of in-house language translator experts from different locations, are not only proficient in English and local languages but understand the culture and needs of people from different parts of the World. We are specialized in translating into English and from English to various other languages. Our translators are expert linguists with specialization in respective fields. The high-end technology gives Multibhashi an edge over others to reach every corner. At Multibhahsi we use cloud-based technology which assures speedy and on time delivery of our projects.
We adhere to the timelines and Turnaround time (TAT) committed to our clients.
Our internal quality process includes proofreaders and experienced editors to minimize errors. With our multileveled quality process, we ensure to meet our client expectation.
Fewer Hassles, Better results, Best Service




Our Translation Services

We design appealing content for your websites, businesses and ensure that your users will find your offerings amazing.

Content / Urgent Translation
We deliver quality content for your app. Real content with which your users can relate to

Multibhashi also provides original content for your website along with books, brochures & powerpoint presentations with the best quality.

We translate your work resumes and CVs with high accuracy in different languages and help you land to your dream job

Multibhashi's Visa translation services can be required by people who are travelling to a country where their native language is not spoken.

We provide translations for content that require technical knowledge with our team which consists of technical writers. 
3 Steps To Get Your Translation Done

Our experts will translate your files
All translations are done by humans; no machine translation is occurred
Every file goes through a quality check prior to approval

You are informed when the translation is ready.
You pay and get the translation by email and  download it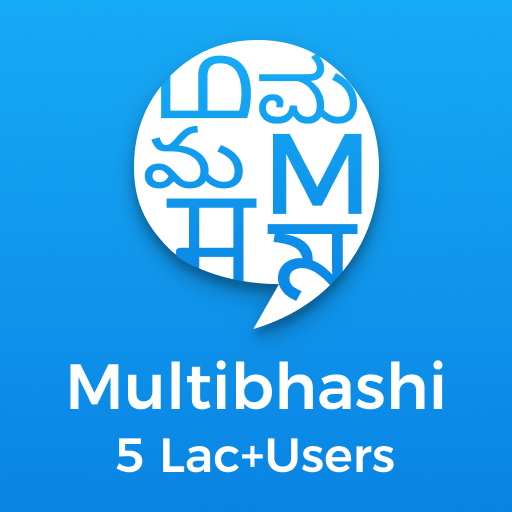 What our customers are saying

Appreciate your timely delivery at such a short notice in Hindi, Marathi & Telugu… Team MultiBhashi!

Smart Learning

Swift turnaround in helping us setup the IVR, ads, posters and digital collaterals across 4 languages! Kudos!

Zest Money

Pleasure working with you guys @ MultiBhashi! Great quality in short a span of time for our Blog localisation in Hindi.

Vyapar
Businesses Trust Us
Multibhashi is committed to delivering excellent service and quality
























Frequently Asked Questions
What is Translation? Who needs this service?
Translation is a process of changing the text matter into any different language without changing the meaning and essence of the original. Translation is important as people prefer to read in their native language and understand better. Translate to Arabic; Translate to Bengali; Translate to Hindi; Translate to Tamil; Translate to Malayalam; Translate to French; Translate to German and many more can be the need of the day. Though English is widely spoken and considered a truly global language, there are large pockets of people using their native language.
Translation services are a booming industry today with increased Globalization. All products & services are being made available across boundaries today. Every business needs to have its marketing content in different languages catering to a wider audience and has to use translation services for the same.  Areas, where translation services may be required can be Medical, Legal, Finance, Art and Leisure, Travel and Tourism, Sports and much more.
How is Translation different from Localisation?
Translation basically means word by word/ sentence by sentence conversion of text from the source language to another language. Multibhashi provides translation services with a turn around time of just 60 minutes.
Localization is a more comprehensive term and the translation is only a part of it. It is basically adapting content for a segment of users which includes the pictures, graphics and so on. Click here to see Multibhashi's localization services.
What languages do you support?
We undertake different kinds of translation services, be it document translation, Website translation or any other. Translating all languages to English and translate from English to all languages like English to Hindi, translate English to Tamil, translate English to Telugu, translate English to Bangla, translate English to Kannada, translate English to Marathi, translate English to Punjabi, English to Gujarati, English to English, English to Burmese, English to Thai, vice versa & more.
How can I send my documents to Multibhashi?
You can email your documents that have to be processed to Anuradha@multibhashi.com, or send the document from your mobile to 9811304887 and we will provide you with a FREE quote on our translation services in less than 15 minutes.
How are your services priced?
Our professional translation services are calculated on a per-word basis with the rate being determined by the language. The turnaround time and the nature of the subject matter. Standard rates are applied to most translations; however, call us on +919811304887 for a free quote and customized package. You can also fill up the form so that we can get in touch with you with a customized quote!
What are your payment terms and methods?
We accept credit cards, debit cards, cash, cheque, wallet accounts and bank transfers for our translation services.
Do I need to submit physical documents to you?
No. The physical copy of your document is not necessary. Sending a scanned copy of the translation file via email, document transfer via mobile or photograph is sufficient.
What makes you different from other providers?
We are a professional translation company with the best in-house translators. We use a powerful combination of human creativity and machine intelligence to craft consistent, quick and quality translations. Our turnaround time (TAT) is 60 minutes.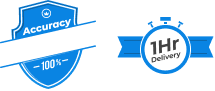 60 Minutes Turn Around Time
Multibhashi is committed to delivering excellent service and quality. 
Our turn around time starts at just 60 mins for translation services and we guarantee fastest on time delivery for all other services that we provide.