Here are the top 5 new updates for the day:
Advertisement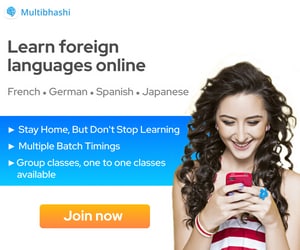 Kazuo Ishiguro wins 2017 Nobel Prize for Literature: Japanese-born Kazuo Ishiguro has won the Nobel Prize for Literature for uncovering "the abyss beneath our illusory sense of connection with the world," the Swedish Academy said on Thursday on awarding the 9 million crowns ($1.1 million) prize.
'Iceberg to Titanic': Rahul Gandhi takes a dig at PM Modi: In a cryptic tweet on Thursday, Congress vice-president Rahul Gandhi took a dig at Prime Minister Narendra Modi for describing critics of economic slowdown as "pessimists." PM Modi had on Wednesday accused "pessimists" of treating the 5.7 percent growth in April-June as doomsday.
Under-17 WC: Hosts India set to make FIFA World Cup debut against USA: Football minnows India stand on the cusp of history as the hosts are set to make their debut in a FIFA event against a formidable USA in a group match of the U-17 World Cup, which begins on Friday.
India's rich get richer, Mukesh Ambani retains top slot says Forbes: Reliance Industries chief

Mukesh Ambani on Thursday emerged as India's wealthiest+

for the 10th straight year as his net worth swelled to $38 billion (nearly Rs 2.5 lakh crore) while the wealth of 100 richest rose by 26 percent despite economic hiccups.
Indian services activity returns to growth in September: PMI: Services sector activity in India expanded for the first time in three months in September as it rebounded from GST-related contractions, driven by a surge in new business orders that supported job creation, a monthly survey said on Thursday.
Time all players shoulder responsibility feels Ishant Sharma: Newly-appointed Delhi captain Ishant Sharma wants his players to shoulder responsibility as he feels the core of the current team is "fairly experienced" having played together for nearly four seasons.
Keep checking this space for more News updates!