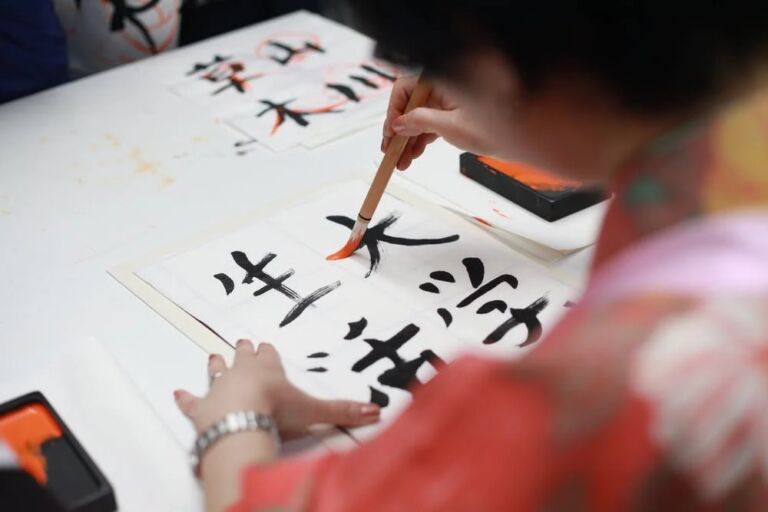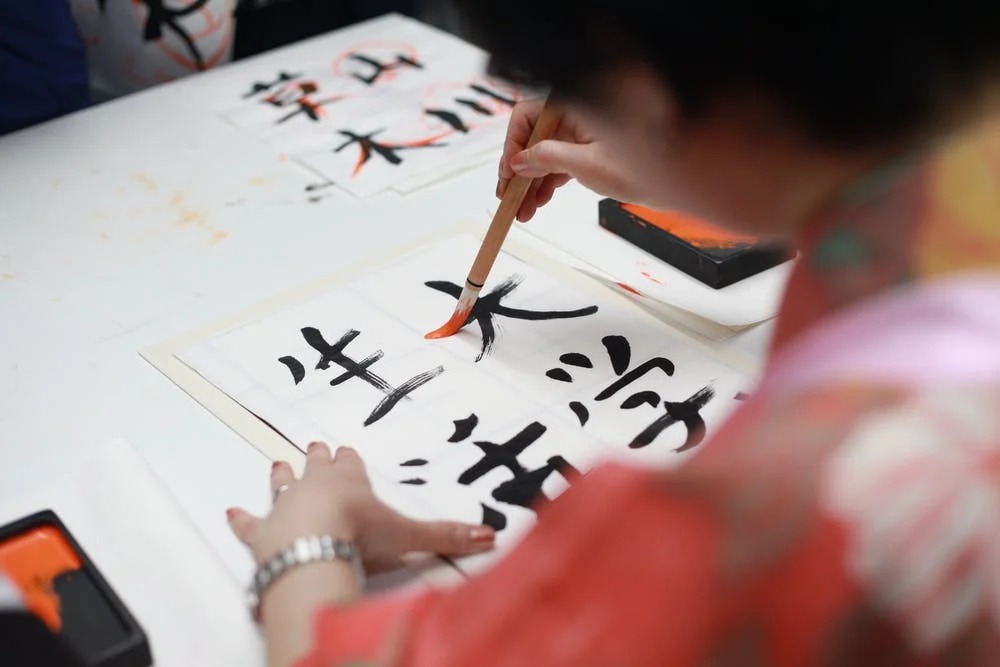 Let us learn a bit about Japanese langauge!
Japanese is an isolated language and one of the world's major languages, with more than one 127 million speakers in the early 21st century. It is primarily spoken throughout the Japanese Archipelago; there are also some 1.5 million Japanese immigrants and their descendants living abroad, mainly in North and South America, who have varying degrees of proficiency in Japanese. Since the mid-20th century, no nation other than Japan has used Japanese as a first or a second language. Japanese is the only major language of genetic affiliation that is not known. This relates Japanese to Korean remains the strongest, but other hypotheses also have been advanced. 
Hiragana, Katakana and Kanji:
The sounds in the Japanese alphabet are one thing that makes Japanese easier for English speakers to learn than for Japanese speakers to learn English. For a long time, most writings in Japan were classical Chinese, which was read either in the conventional Chinese or with Japanese pronunciation. The modern Japanese writing system uses a mix of syllabaries: The phonetic character sets are called Hiragana and katakana and the ideograms, Chinese in origin, are called Kanji. Let's dive deep into the meaning of these syllabaries:
Hiragana

– Hiragana syllables developed from Chinese characters. Hiragana was originally called "onnade" or "women's hand" as it was used mainly by women – men wrote in Chinese characters. By the 10th century, Hiragana was used by everybody. The Hiragana syllabary consists of 48 syllables and is mainly used to write word endings and native Japanese words for which no Kanji symbols are available, but it is also used to indicate the pronunciation of obscure, archaic, and unusual Kanji.
Katakana

– The katakana syllabary was from abbreviated Chinese characters pronunciation of Chinese text in the ninth century. The katakana syllabary consists of 48 syllables mainly used to write non-Chinese loan words, onomatopoeic words, foreign names, in telegrams and for emphasis – the equivalent of bold, italic, or uppercase text in English.
Kanji

– Between 5000 and 10,000 Chinese characters, or Kanji, Are used in written Japanese. An educated person can read about 10,000 Kanji symbols; the government has published a list of 2000 that it considers basic. Most Kanji symbols have readings: one is derived from Chinese ("on yumi") and the other is the native Japanese word ("kun yumi").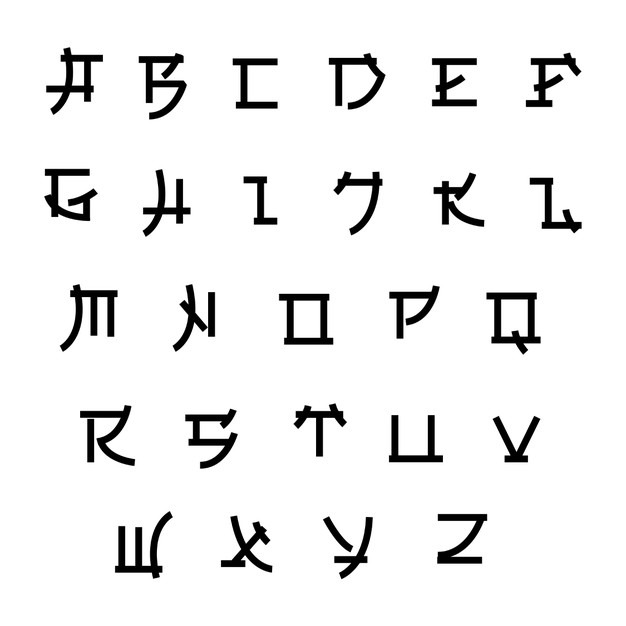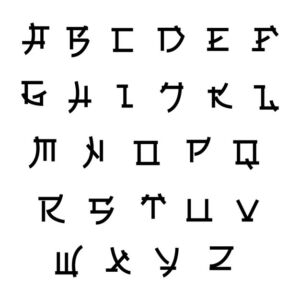 Tips to learn Japanese alphabets quickly-
1. Invest in some quality learning material -
 If you are taking Japanese in school, your textbook is chosen for you, but a bad textbook can mar your learning experience. Invest in a solid dictionary that has Kanji, the hiragana for each Kanji, and an English definition. Also, pick up Barron's Japanese grammar book immediately. There are also books on slang Japanese, culture dictionaries, and pop culture encyclopedias that may be useful.
2. Dive into Japanese media -
Japanese has increased in popularity with young adults overseas thanks to annoying, comics, and Japanese rock and pop music. Many fans want to read and understand without waiting for official translations, so they take on the task of translating the words or lyrics into Japanese. Diving deep into the Japanese media will help you in learning how native speakers talk. 
3. Get yourself a conversation partner from the beginning -
This doesn't always have to be expensive – a Japanese person will often want to barter for English conversation lessons. Listening to your partner and hearing yourself will help enforce correct pronunciation; urge your partner to correct you if needed. The most rewarding aspect of this is that it will help to teach your brain to think in Japanese.
These are the 3 most effective ways to learn the Japanese alphabet quickly. You can find fun ways to learn, just look for them. It's not as hard as it seems, with a little hard work and dedication you'll achieve your goals.
Just in case you also want to learn Japanese numbers – Learn Japanese Numbers Here!