Introduction
The German language is a West Germanic language mainly spoken in Central Europe. It is the most widely spoken and official or co-official language in Germany, Austria, Switzerland, Liechtenstein, and the Italian province of South Tyrol. It is also a co-official language of Luxembourg, Belgium and parts of southwestern Poland, as well as a national language in Namibia. German is most similar to other languages within the West Germanic language branch, including Afrikaans, Dutch, English, the Frisian languages, Low German, Luxembourgish, Scots, and Yiddish. It also contains close similarities in vocabulary to some languages in the North Germanic group, such as Danish, Norwegian, and Swedish. German is the second most widely spoken Germanic language after English.
One of the major languages of the world, German is a native language to almost 100 million people worldwide and is spoken by a total of over 130 million people.  It is the most spoken native language within the European Union. German is also widely taught as a foreign language, especially in Europe, where it is the third most taught foreign language (after English and German), and the United States. The language has been influential in the fields of philosophy, theology, science and technology. It is the second most commonly used scientific language and among the most widely used languages on websites. The German-speaking countries are ranked fifth in terms of annual publication of new books, with one-tenth of all books (including e-books) in the world being published in German.
Learning a new language opens the doors to learning a new culture. It helps you become more tolerant towards other cultures and people understand them with an open mind. If you are bilingual and are wondering how to learn German as a third language, just remember that if you can learn a second language you can definitely learn a third language. The process may be time taking with a lot of effort but it can certainly be easier than the first tim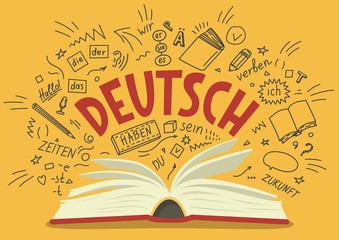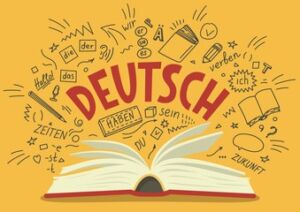 Here are the methods to learn German as Third Language
1. Hear and Repeat German Letter Sounds
Start with learning the German alphabet.
Listen to how each letter sounds on its own compared to letter combinations. Listen for differences between English and German letter sounds, too. Just like in English, two letters together can sound quite different from either of the two letters by themselves.
2. Stockpile Some Easy "Framework Words"
After you've mastered the alphabet and letter sounds, it's time to learn some "framework words." These are easy, common words that will form the foundation of your vocabulary building.
Think about the words you can't do without in English, and look up their German equivalents. Fantastic starters are:
German greetings

Yes/no

Please/thank you

Excuse me/sorry
3. Expand Your Vocabulary with Nouns, Verbs and Adjectives
Once you've picked up some basics, it's time to expand your vocabulary with nouns, verbs and adjectives. Try to set yourself a daily goal—for example, learn three new nouns, verbs and adjectives (for nine words total) every day. 
4. Start Putting Sentences Together
Okay, you've got some essential German words under your belt. Now it's time to start using them.
This is all about learning German sentence structure and word order.
You can find a straightforward but thorough explanation of German word order at Dartmouth College's German Department website. 
5. Memorize Reusable German Phrases
This is one of those "language hacks" that can get you on the road to real German communication faster.
Now that you've learned German word order, you can start hanging out with some basic German phrases. Just like with single words, begin practicing simple phrases that you might say on an average day. 
6. Watch Movies in German (Dubbed, Then Authentic)
Once you can understand some very basic German, you could be creative with your learning style and watch a movie you've previously seen—but watch it dubbed in German. You could even use English subtitles to make it easier. You'll feel like you're really getting a hang of things when you see "Titanic" in German with some English subtitles and you recognize half the words. 
7. Read the News in German
After getting exposed to some German movies, make sure you're paying attention to those reading comprehension skills, too. Reading German newspaper columns is a tried-and-true method to do this.
Highlight any words that don't make sense and then look them up later in a German dictionary.
8. Learn from tutors
You can learn German from well-experienced tutors similar to native speakers who will know exactly how to approach you to help you learn German by building on your knowledge of English.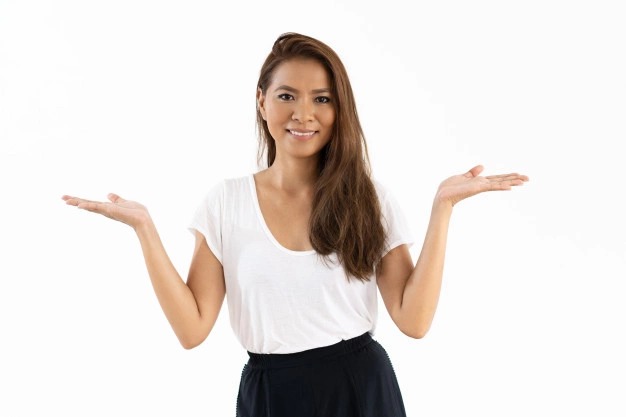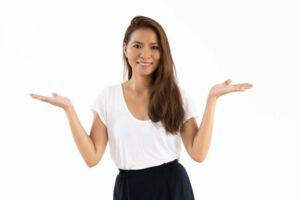 In today's day and age, there are a lot of really fun and unique ways to speak German—even as a beginner. Be sure to mix these techniques into your studies from the start so you're getting consistent, well-rounded communication and comprehension practice. Don't be afraid to really focus on the techniques that work well for you. The best way to learn German might look a little different from person to person, and that's okay.
Enroll yourself in online classes with Multibhashi to learn German in no time by tapping this link https://classes.multibhashi.com/courses/live-german-classes-online and with the link https://www.multibhashi.com/10-books-to-learn-german/ , you will get an idea about the language. 
Best of luck !!!!