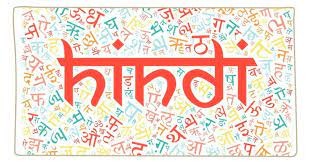 Introduction:
Hindi is the most widely spoken language of India and is the primary official language of the Republic of India. According to the number of native speakers, Hindi is one of the most widely spoken languages in the world. The language is widely spoken in the north-central regions of India. It is less spoken in the states of South India. Hindi is spoken in many other countries throughout the world. Also, it is spoken in the neighboring countries of India, such as Bangladesh and Nepal. Hindi and Urdu are essentially dialects of the same language, and Urdu is spoken in Pakistan. Hindi derives its vocabulary from several major sources, including Sanskrit, Persian, and Arabic. 
Some people refer to the language as "Hindustani" and consider Hindi and Urdu to be the two primary dialects of this language. Nowadays, the importance of language has become very vital in today's contemporary world. Hindi is also one such language that is becoming very popular and its scope is getting bigger day by day. So, there are many aspirants from different countries as well as among the country itself who are willing to study the Hindi language.
Learn Hindi through these methods:
With the internet taking over any person can easily learn and master the language of Hindi easily at home from the below platforms. 
MULTIBHASHI:- Multibhashi is a simplified language learning platform for upskilling vernacular languages for people who have an interest in learning a new language and want to become proficient in multi-languages. It helps the aspirants in spoken English as well as refinement of vernacular languages in their Indic language usage and associated etiquette and soft skills. It has also developed an app where any aspirants can easily get access from the play store and iOS store to learn the language effectively and effortlessly. The available version of the app also provides features of audio-visual courses as well and quizzes to learn the language easily. Please click the link below for more info, Multibhashi Classes
DUOLINGO:- It is an American language-learning website and mobile app, as well as a digital language proficiency assessment exam. Also, one good thing about this platform is that the websites are accessible without any charges. one can also prefer a premium service where they ask for a fee in an optimal amount. Also, it has created a very fun way to learn the Hindi language where it provides a lesson for both beginners and intermediate as well free of cost in its website and the mobile app. Any aspirant can start learning from this platform from the basic to the advanced grammars and all complex sentences. So, for further details, one can visit its official website(www.duolingo.com). 
HINDIPOD101:- When it comes to learning Hindi it might be hard to find a reputable Hindi learning tool. The Hindipod provides the best teaching ways and methods for beginners. And all of the podcasts which are called lessons are arranged so that any learner can go through it like a usual language class. All the course material can be accessed from its mobile app Hindipod101 app. The site also offers a free account with limited content as well as a 7-day trial with unlimited content. No payment is required or asked so for new students it is strongly recommended to try out this platform before paying anything. Also, they have amazing features like " Podcast episodes" where the lesson or podcasts last anywhere around 10-15 minutes which features a short Hindi dialogue. The dialogue emphasizes the use of a particular aspect of Grammar, a cultural insight, or simply a useful Hindi phrase. And, any new Hindi learners can check out the details from its official website(www.hindipod101.com). 
Finally,
 These are some of the platforms which any aspirant can rely on for better learning and understanding of the Hindi language. As discussed above one can truly enjoy the benefits and the opportunities provided by these wonderful platforms and learn the language in our leisure time comfortably from our homes.