Book Translations
A book is bundled up in a compact array of documents, words, thoughts, mindsets, advice, and information. Reading is almost equal to having an entity talk to you. Books are a perfect escape if you need to get a peek of dystopian worlds or the human mind. However, not all books can be read in the language they are initially written in, so it is interpreted to make a book widely accessible to most people.
With translated works comprising just about 3% of the books released in the United States, it is a significant achievement to have a book translated into even one language. Yet, several readers have the distinction of being translated into several languages around the world. Here is a look at some of the most translated books of all time:
Importance
Many books are translated into a myriad of languages, from fiction and non-fiction to sacred scriptures and comic books. But, without surprise, the greatest number of books that make their way into the list of translated versions are children's stories. To cross boundaries, a book is translated. This is the best way a book can be advertised. The more languages it is translated into, the more it becomes apparent that various individuals can read it. A translator's job is not straightforward. In both the languages, they are translating from and to, and they need to have a proper handle. Without letting it lose its originality, they use their mystical way of translating literature into a foreign language. It's even acknowledged that an original book doesn't get enough coverage a lot of times, but then many people find a way to read the translated versions of it, and then it gets more popular later.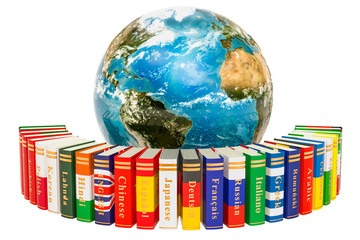 2) Total physical response
From all the many books translated in the world, here's a list that topped their way:
1. The Bible
Some historians and scholars will label the Bible as the most translated book of all time, and they would be technically correct. However, it is a matter in which section of the Bible translation is looked at, as estimates vary; at least one book of the Bible has been translated over time into an astounding 2,883 languages, the New Testament has been made available in 1,329 language versions, and readers have spoken the entirety of the Bible; 531 different languages of the New and Old Testaments together.
2. Listen to God and Live Forever; Watch Tower Society
The subject of the world's most translated book is one that is sometimes questionable; while the Bible is the most translated in terms of at least one book, Listen to God and Live Forever has been translated into 583 languages as a whole, which is more than the translated versions of the New and Old Testament combined. An amazing accomplishment as it was released only in 2011.
3. Universal Declaration of Human Rights; United Nations Commission on Human Rights
As one of the most translated pieces of work of all time, not many will prefer a text written by the United Nations. However, when you think about it, it makes sense; it's a text that affects everybody globally, which is why it has been made available since it was first written in 1948 in 444 languages.
4. What Does the Bible Really Teach?; Watch Tower Society
This Jehovah's Witness novel, published only in 2005, was a worldwide phenomenon. It has reached almost every part of the globe, is now available in 272 languages, and plans are in place to increase this number.
5. Pinocchio; Carlo Collodi
In terms of the number of languages it has been translated into, the literary wonder of 1883 was read worldwide in over 260 languages. The most famous piece of fiction in the world.
6. The Little Prince; Antoine de Saint Exupery
The Little Prince, first published in French, is a surprise entry when compared to all the classics for children available. It was first published in 1943 and, in 20th-century French literature was once voted the most important novel.
7. The Watchtower – Announcing Jehovah's Kingdom
Published every two weeks since 1879, through this publication, which can be found in 243 languages, the Jehovah's Witnesses have spread their faith around the world.
8. Pilgrim's Progress; John Bunyan
Of this 1678 classic, there are now 200 different language versions. Originally written in English, it is seen as one of Christian literature's most important pieces.
9. Alice's Adventures in Wonderland; Lewis Carroll
Hopping down a hole into a world of illusion where you rise and shrink from food and drink. The classic Lewis Carroll has astonished generations of kids and can be found in 174 languages.
10. Andersen's Fairy Tales; Hans Christian Andersen
Written over a period of nearly 20 years, Hans Andersen's beautifully designed tales grace children's bookshelves around the world. It is now available in 153 languages in total, as well as the original Danish edition.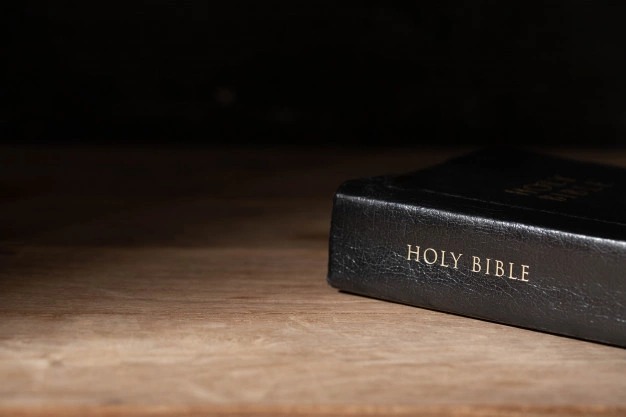 There are countless others, along with these books, that have been translated into various languages. Additionally, until after they were translated, those books did not become international bestsellers. As such, it can help your publication cross borders and become a success in other countries by translating books to other languages.
Books are an experience in some other medium that can't be found. Creative writers try hard to put an incredible story in front of us. What is your favorite book? Has it been translated into other languages, and is it famous?