Learning Russian
In order to learn Russian speaking at home, you have to make use of the amazing resources available for learning it. You would want to learn to speak Russian for many reasons. The reason is that you need to decide your goals. Whether you want to just learn to speak or learn to write as well. Also, you need to decide the level of fluency you would like to achieve. Now when you have decided what you want to gain, you can start. First, let us list down all the areas you need to focus upon.
1. Alphabets
2. Vocabulary
3. Grammar
4. Phrases
5. Sentences
So we need to achieve fluency in all these areas. So when you start learning at home first try to gather resources that provide you training in all these areas. Nothing out of these 5 can be missed out. So what would you require?
1. Notebook
2. Apps that provide Russian training lessons.
3. Websites for the same purpose.
4.       Books
5. Golden rules
· Time
· Effort
· Dedication
· Confidence
· Consistency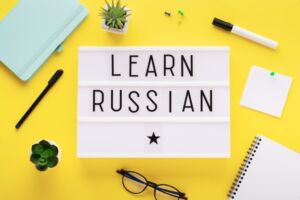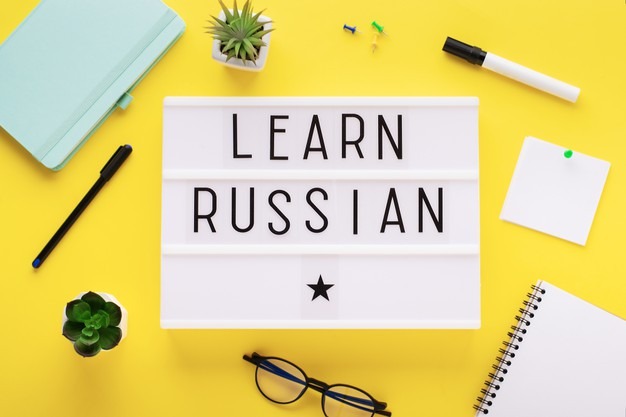 All these will require a lot of research. You will have to find apps that provide good Training lessons. The problem isn't that there are fewer apps, the problem is that there are so many apps and it is very difficult to choose from them. You need to have something that fulfills your requirements and suits your style. Once you have searched it you can keep it ready.
You also have to read blogs and articles to get tips on how to get started. There are articles that tell you about how to start, how to proceed, and how to go on with the entire journey. You need to fix the plan.
You next need apps or sites that provide you audio/video lessons. How would you know the pronunciation? You are doing this on your own; there is no one to help you pronounce it. So this is the way you follow.
Do not forget to bookmark some motivational videos too. You would require feeling motivated whenever you feel low or when you feel like giving up. It is going to put pressure on your mind; you will think to back off. But I am warning you, take a break but do not quit.
As I have mentioned in the list about vocabulary also. You need to create your own notes. Trust me, it will do wonders. Make a list of all the common words in English and write their translation in the Russian language. Keep adding to the list every day. Also, buy some good books and keep them handy.
Now first you need to start with the Alphabet. You have to practice them well. This forms your base. if you know how to pronounce the alphabet you can also try to pronounce some words. You will have to learn the vocabulary because if you do not know the Russian word for a particular word how would you even form a sentence? So you have to learn the vocabulary well.
Learn some common phrases. Then listen to audios and watch videos to understand how to form full sentences. Next, try to speak in Russian. Even if you do not know how to speak perfectly, still immerse yourself in the language. You have to speak in Russian throughout the day. If you have nobody to talk to, stand in front of the mirror and talk to yourself. Record your audios, buy your own confidence.
Form a group of people with similar interests. Talk to them, learn from them, discuss with them. Share your notes, get knowledge from them. It is always fun and engaging to learn something in a group. There is no particular time. It depends on each person. Even if you are not able to reach your target, do not stop trying. It will do wonders. Start learning today.