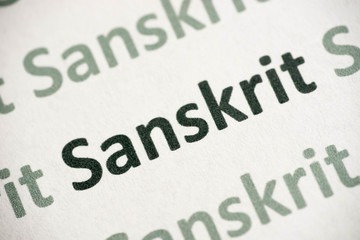 Introduction-
Learning a new language, a new skill, a new recipe or anything else, we almost always start our search online these days to save both time and money. If you are looking to find the best online courses that can help you learn Sanskrit online then you have come to the right place. Here we are giving you 14 outstanding online courses which are in no order for you to choose from and start learning Sanskrit immediately. Some of these are for those self-learners who can find the time and discipline to learn all by themselves while some others are for those who find it easy to learn from a teacher in a class.
Online courses that you can start with if you are a self-motivated self-learner-
Learnsanskrit.org – for someone who is looking to learn by themselves and for free this is a great website as it gives detailed information starting from basic sounds which gives information about vowels, consonants, and syllables and moving further to grammar in a step-by-step manner. Though a free website this can be considered as a course in itself because of the organized way in which learners can learn. Also, it is a good source for anyone who is interested in and can continue with self-learning.
Chinmayamission.com – there are different levels of Sanskrit courses available here. They have courses that are designed suited for both beginners and advanced level learners. A child or an adult irrespective of what their native language is can learn Sanskrit through these lessons.
The Madras Sanskrit College – this college has completed hundred years of service to society especially in the area of Sanskrit and is offering Sanskrit courses online now. Their Samskrita Praveshika is an online course that can be taken up by anyone.
Acharya.gen – along with the regular learning material for Sanskrit if you are looking for lessons that are related to daily activities or everyday conversations, you can find them here.
Sanskrit.nic – here you can find video lessons that are absolutely free that are designed by Central Sanskrit university. You can find lessons ranging from very basic to advanced levels which are taken by learned scholars of Sanskrit. However, the teaching medium for these lessons in Hindi. Thus, for those who do not know Hindi, this may not be a very convenient option.
Sanskrit.Samskrutam.com – this is also a free online option; however, the entire tutorial is in the form of text. This is for you if you find reading and writing more interesting.
Arshakulam.org – is for complete beginners who are looking to learn Sanskrit online for free. Their lessons are still a work in progress as mentioned on the website, however, for a complete beginner, these can prove to be a good starting point.  
Swayam – an initiative started by the government of India to bridge the digital gap and make learning accessible to all also offers a basic and an intermediate level of course in spoken Sanskrit. The course is available for free but there is a charge for the certificate.
Enjoy learning Sanskrit – this is a website that has learning and teaching tools for basic Sanskrit learning.
Apnacourse.com – this is a platform where you can learn the basic Sanskrit course for free and learn through video lessons. They also have a paid session which you can opt for once you pick the basics.
Online tutorship-
If you are someone who finds it interesting to learn with a tutor there are many options available online. I would like to start with my favourite which is
 

Multibhashi

– This is an online language learning platform where experienced teachers help their students learn different languages. You get to learn in a one-on-one setting which is like a face-to-face interaction with the teacher. Whether you are an adult or child, their interactive, interesting, and easy to learn methodology makes learning Sanskrit an enjoyable experience where you can also learn how to put your learning to practice at the earliest.

Learn Sanskrit Online – this is designed by Mr. Vidyadhar Bhat who is a Sanskrit scholar himself and an experienced teacher. The free lessons can be useful for beginners but if you would like to continue learning, opting for the paid sessions is a good idea.

Open Pathsala – this is also an online language learning platform where you can find Sanskrit courses of different levels.

Language Trainers – this is another language learning platform where you can find trainers for the Sanskrit language.
When choosing an online class money an important factor should not be the only thing to consider. Most of these platforms give you a free demo session where you can see how the teaching process is. You can make use of these and make a decision about the best platform that suits your learning.