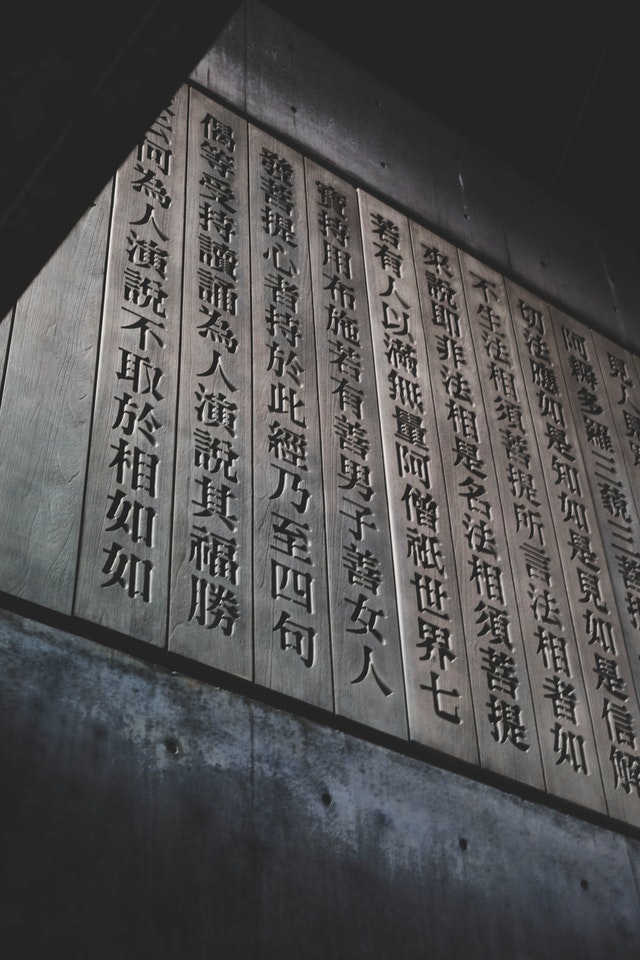 Chinese is a group of language varieties that form the Sinitic branch of the Sino-Tibetan languages, spoken by the ethnic Han Chinese majority and many minority ethnic groups in Greater China. About 1.2 billion people (or approximately 16% of the world's population) speak a variety of Chinese as their first language.
Chinese is one of the most important languages for businesses and individuals alike. Unfortunately, it's also one of the hardest languages for English speakers to learn. But don't worry you can learn it in an easy manner by following my simple tips: 
Why to Learn Chinese?
1. Communicate with over 1B people instantly
As we mentioned, Chinese is the most widely spoken language in the world. Anywhere you travel or live on Earth, you're bound to spot a fellow Chinese speaker around you. Learning Mandarin will instantly open up communication abilities to over 1.2B people and growing quickly.
‍
2. Open up new job opportunities everywhere
The ability to communicate to over one billion people has major value in the job marketplace. Of course, this includes companies in China and other Mandarin-speaking countries that you can apply to.
‍
3. Appreciate Chinese food as you've never had before
Love dim sum, wontons, fried rice? So do we.
When it comes to evaluating the quality of Chinese restaurants, the number one signal is to observe how much English is on the menu. The less, the more authentic.
4. Gain a competitive advantage in the business world
Beyond just gaining a leg up in your career, learning Chinese is just smart for business. Whether you're a business owner yourself or looking to get into the business, the future of business will be in China. Whether you like it or not, China is the first place any great business will look to if they want to go international.
‍
5. Travel with confidence anywhere (not just China)
Planning to travel to Asia sometime in the near future? That's right, learning Chinese is what will help you get around easily. Even if you don't plan to travel to a country where Mandarin is an official language, people from China are always visiting and migrating there.
You'll also find that signs, menus, and other communication are provided with Chinese translations everywhere you go in Asia to accommodate the millions of Chinese travelers.
‍
6. Improve your brain function
Given how different Chinese characters, accents, and history is from English, you'll have to think outside the box. It's a language that's completely different than what you're used to as an English speaker, which is why it's a great exercise for your brain. It'll challenge your mind like never before, and you'll find yourself stimulated by the new knowledge you're accumulating as you learn this unique language.
Some ways to learn Chinese!
There are many ways one can learn Chinese. Everybody wants a quicker way today. The more the convenience, the better it is. So to ease your work of searching high and low on the internet, I will list down 5 Rockstar tips for all the Chinese lovers. Use these tips and master the language.
1) Explore the free apps and sites: The Internet is flooded with free information. All you need is two important things- a laptop and an internet connection. Surf the net. Collect information on some of the best sites that provide training for learning Chinese. You can also jot down a list of apps that provide free lesson plans to learn Chinese. Then what do you need? Time and dedication. And you are good to go.
2) Build Your Vocabulary: Some people do prefer to jump straight into learning full sentences. That may work for you, especially if you're visiting a Mandarin-speaking country soon and want to learn practical phrases quickly. But in my case, it was helpful to learn individual words first so I could plug them into various sentences later.
      First, you may want to cover simple vocabularies, such as pronouns, common verbs, days of the week, days of the month, numbers, family members, and animals. Then, you can move on to more specialized words that interest you. For example, you could learn words related to your career, job title, and workspace. Or, you could study travel-related words like transportation, directions, and types of attractions.
      Depending on your preference, you may decide to study a bunch of vocab before moving on to learning to form sentences. Or, you can cover simple words, learn to put together sentences, then go back to focusing on advanced vocab categories. Either way is fine because you'll never stop learning new words throughout your language-learning journey.
3) Books: books are love. Make a list of some of the best books (You can buy the books from Amazon and have them delivered to your place) for learning Chinese. Create a small library in the corner of your room and decorate it with these lovely books. Read them. Understand what is written there. Mark the important and new words, learn them. Become a book lover. Become a Chinese lover.
4) Videos as a blessing: You listen and you watch people speaking Chinese. You adore the way they speak and get that confidence from them. You learn the correct pronunciation. You learn how to express yourself in Chinese. You can watch either training videos or short movies in Chinese.
5) Chinese Expert: Book class with a Chinese expert. Multibhashi provides this facility in the comfort zone of your home. You can book a class with a Chinese expert. He/she will teach you the language based on your requirement. If you do not know the basics you will be taught from the base. If there is some other requirement the sessions are conducted according to that.
6)  Focus on Each Language Skill: To become fluent in any language, you should focus on each essential skill: reading, writing, speaking, and listening.
Conclusion
In the Chinese language, all four skills really work together and complement each other. To speak and comprehend spoken Chinese, you need to understand how to read pinyin. In the real world, if you want to read or write, you'll need to know characters. To know how to read characters aloud, you need to have a firm grasp of pinyin.
I hope my blog proves helpful for everyone who wants to learn Chinese. Do not forget to revise and practice what you have learned. Remember that you may face difficulties while learning something new, but don't lose hope. Try and try and you will succeed. 
Happy Learning!!