Do you want to learn Spanish?
Or perhaps you're planning a trip to a Spanish-speaking country?
To get started and have your first basic conversations in Spanish, you're going to need to learn some vocabulary!
Whether you're going to Mexico or Medellín chances are you'll find some of the locals can speak a bit of English. But if you speak some Spanish, you'll be able to have much more enjoyable and authentic experiences when you travel.
Having a few common Spanish phrases up your sleeve when you're starting out in the language allows you to experience local culture and hospitality in a completely different way.
You never know, maybe learning these phrases will motivate you to learn Spanish to fluency!
Understanding what you should say when you meet and greet people is the least you can do if you want to make a good impression.
After all, you're going to be using greetings every time you have a conversation in Spanish!
These phrases are simple, easy to remember and will go a long way to help you make friends and have your first conversations in the language.
This is custom heading element
These phrases are simple, easy to remember, and will go a long way to help you make friends and have your first conversations in the language.
#1 ¡Hola! – Hello

#2 ¡Buenos días! – Good morning!

#3 ¡Buenas tardes! – Good evening!

#4 ¡Bienvenido! – Welcome!
Making small talk is something you're going to do a lot of. So there's every reason to know how to do it properly.
Besides, small talk is the gateway to real communication; you need to be able to do it in order to really speak to a person.
Making small talk is not something most of us enjoy in our own language, so doing it in a foreign language can be a bit daunting. But trust me, being able to engage in small talk will allow you to get a conversation started.
Making conversation in whatever way you can as a beginner will allow you to grow in confidence and figure out what you need to learn next in Spanish.
Here are some phrases you can use to get the conversation going:
#5 ¿Cómo estás? – How are you?

#6 ¿Cómo te va? – How's it going?

#7 ¿Cómo te ha ido? – How've you been?

#8 Estoy bien ¡Gracias! – I'm fine, thanks

(eh-STOY bee-en GRA-thee-as/GRA-see-as)

#9 ¿Y tú? – And you?
We use lots of questions regularly in everyday conversation, but we often don't realize how important they are.
Not having them in your repertoire will leave you tongue-tied and at a loss in many situations.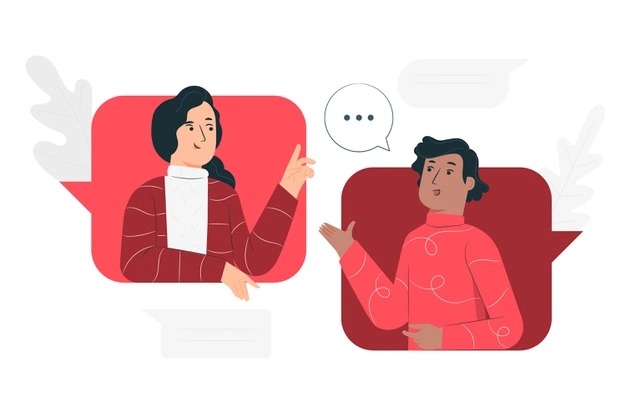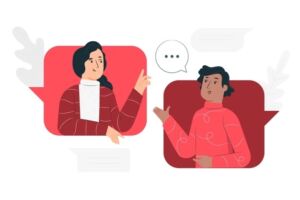 Here are some examples of questions that are useful to know:
#10 ¿Como te llamas? – What is your name?

#11 ¿Qué hora tienes? – What time is it?

#12 ¿Dónde puedo comprar…? – Where can I buy…?

(DON-day pway-DO kom-PRAR)

#13 ¿Cuántos años tienes? – How old are you?

(KWAN-tos AN-yos tee-EN-es)

#14 ¿De dónde viene? – Where are you from?

#12 ¿Dónde vives? – Where do you live?
So there you have it: everyday common Spanish phrases to help you get started on your Spanish learning journey.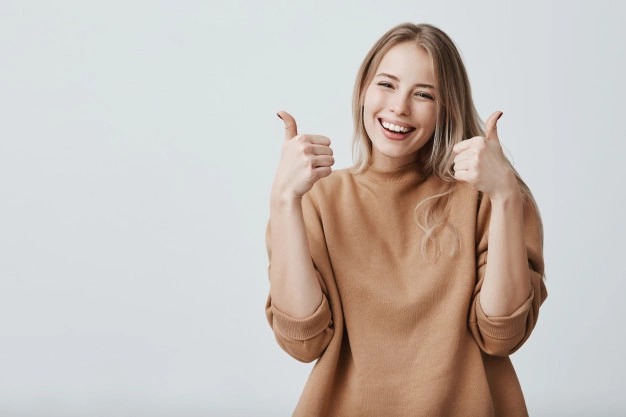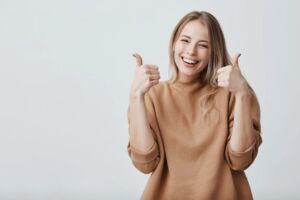 With these phrases in your back pocket, you'll soon find yourself having your first basic conversations and looking forward to getting fluent in Spanish!
So now that you've learned the basics, are you ready to take the next step on your Spanish journey?
Now it's time to plot your next steps: choosing a textbook, studying easy, basic grammar lessons, exploring the present tense and the list goes on. Just stay patient, keep motivated and soon you'll be speaking Spanish like a pro.