Introduction
Learning Japanese has become an attraction for many people in recent years. Many of them learn Japanese for their professional needs, many learn to understand Japanese pop culture such as anime, manga, or video games and many learn because they wish to settle in Japan someday in their life. People tend to learn the Japanese language for various reasons. Though there are many institutions that teach Japanese language courses, still people nowadays prefer to choose online Japanese language courses. It may be due to the present coronavirus COVID-19 situation. It may also be due to timing flexibilities and getting the chance to learn the language from the comfort of home. Many Japanese academics in Japan held online classes and are offering online courses to those students who are unable to travel to Japan due to entry restrictions. Even some companies and particulars are now offering Japanese online lessons and are having extensive experience in this field. There are numerous peoples who opt for learning free online Japanese courses. In this article, I will recommend the 6 best free online Japanese courses and classes that you can try from home in a safe manner.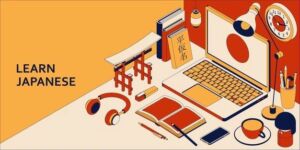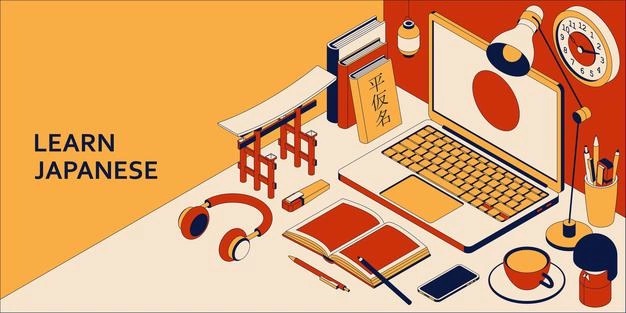 The 6 best free online Japanese courses and classes are:
Duolingo is a great way to learn beginner's Japanese course for free! It is a very popular language learning site and app. With Duolingo, you can choose what amount of time you wish to spend learning Japanese every day. Duolingo is really fun to use. It has lots of short, game-like activities. It is very addictive and is different from the bookish way of studying. Duolingo is completely free to use as they make money from advertising. It has a mobile version also. Duolingo Japanese course is best for the beginner looking to learn Japanese for free in a fun-filled way. 
The Multibhashi app is a popular free language learning app. You can learn Japanese for free from this app. You will be able to learn in small fragments and then you will be tested whether you remember whatever you have learnt. You will be able to learn the words and sentences along with pronunciation. It is recommended for beginners to try out the Multibhashi app to learn Japanese for free in an interesting pattern. 
JapanesePod101 is a very popular Japanese online course as it has thousands of audio and video lessons, accompanied by printable lesson notes, interactive quizzes, flashcard decks and more. There are lessons from beginner to advance. You can even get a free lifetime membership at JapanesePod101 that will provide you access to all the newest lessons. For beginners, JapanesePod101 free membership is a great option, but you need to pay for higher levels. 
Easy Japanese is an online course made by the Japanese national broadcaster, NHK. It's an audio and text-based course of 48 lessons and is made basically for beginners. The courses are mainly designed in such a way so that the people living in Japan get benefited from them. It covers up a lot of everyday living situations. If you want to learn essential Japanese words, phrases and grammar for free, this is still a good course.
It is recommended for beginners who want a quick overview of the Japanese language. It is a free platform. There are 17 completely free lessons, and they are interactive flashcard-based with a complete vocabulary list and quizzes. Learners are able to learn with audio recordings along with helpful visuals. There are quizzes that include various activities to help you learn the words and phrases. You can even listen to Japanese readings with the "Read aloud" feature. It even includes and supports writing in hiragana, katakana, kanji and romaji.
From the website's name only you are able to identify that this platform teaches Japanese for free. Currently, there are 28 basic lessons that are designed for complete beginners. Along with that, there are a lot of special lessons, like vocabulary on different themes. It is mainly text-based, with some audio recordings of the different sample sentences. The explanations are easy to understand. These free Japanese lessons would be good for someone who learns well from textbooks.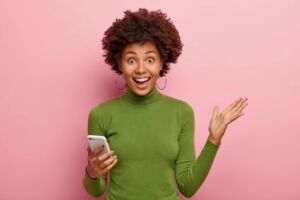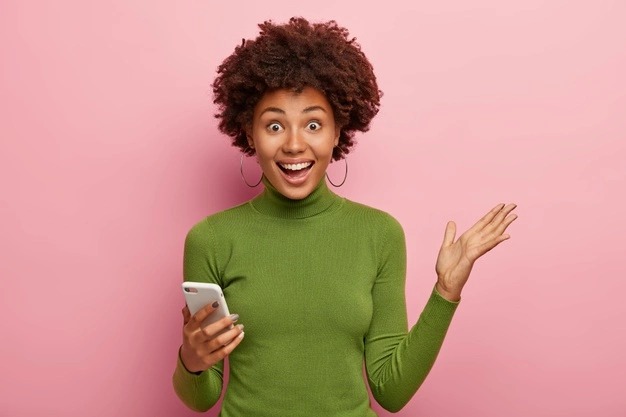 You can definitely learn the Japanese language with the help of the above-mentioned platforms, apps and sites. With the help of these free online Japanese classes and courses, you will be able to increase your chances to grow your knowledge to the next level. You can even check out other ways to study by yourself and learn the Japanese language. No matter which way you go, or how much time you spend studying online, the key is to have fun and keep learning!