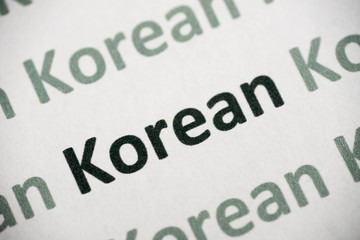 Introduction:
The Korean language is widely spreading all around the world. Learning Korean in today's time is considered a great asset. If you are planning to learn the language soon then you should know that the Korean language is much more than some pronunciations and accents. But, don't let this bother you, the alphabet system that they use in Korea is quite easy to get hold of. Now, coming to the topic, the importance of the Korean language. This solely depends on why you are learning the language. Beneficial or not, if you really are devoted to learning the language then this shouldn't be bothering you at all.
So, in this blog, we will look at some of the amazing apps by which you can learn Korean online.
7 Amazing Apps To Learn Korean Online:

1. Multibhashi
Multibhashi is one of the most famous language learning apps available. The platform is popular in India even in other countries too. Multibhashi is an app to learn languages in the most effective and innovative manner through the medium of audio-visual training sessions and app-based learning. It is a leader in providing learning solutions in various spheres. The company also offers the Korean language. Multibhashi has the most professional staff for the Korean language. All the staff are professionally trained in Korean and have a good mutual understanding with their students. You can join now: Click here
2. Memrise
Memrise is a powerful and intelligent flashcard system for learning a new language. It allows users to submit their own vocabulary decks. The app goes through vocabulary units using mix-and-match games, auditory quizzes, spelling challenges, and definition prompts so that the word is implanted in every part of your brain. It also includes a social element that allows you to speak the language you want to learn from local people.
3. HelloTalk Language Exchange
HelloTalk is a social learning app for languages. You pair up with another individual and learn their language and culture. For example, if you are a fluent English speaker but want to learn Korean, you'll be matched with someone fluent in Korean and is looking to learn English. The app includes audio, and video calls, messages of various types, and you can even selectively choose the topics to talk about. It is like a modern version of the old school pen pal program.
4. Mondly 
Mondly is another popular, influential, and best app to learn a new language with a ton of languages, including Korean. It throws away the traditional method of language learning. Instead, it dives right in and teaches you conversational Korean. You learn the core ideas and expand from there. It also features audio pronunciations, quizzes, various lessons, phrase learning, verb conjugation, and other useful stuff.
5. TenguGo Hangul
TenguGo Hangul teaches you the history and structure of the Hangul, then lets you learn the Hangul at your own pace using easy-to-navigate lessons, quizzes, and flashcards. It's a beginner-only app that illustrates the pronunciation of the Korean alphabet through audio and animated demonstrations of mouth and tongue position. The app includes vowel and consonant charts and instructions for reading and writing in Korean.
6. Dongsa
It is a fantastic tool to help you learn Korean verbs. This best app to learn Korean teaches all of the different Korean verb conjugations, and it can also help you improve your Korean writing skills. 'Dongsa' means 'verb' in Korean, and that's what the app focuses on. It's a handy app if you want to learn the Korean alphabet.
7. Duolingo
Duolingo is one of the most popular language-learning apps on Google Play. It supports a ton of languages, including Korean. Duolingo takes a simple approach to language learning. You slowly build up a variety of vocabulary words and phrases. Over time, they connect, and you learn Korean. It seems reasonably acceptable. Duolingo boasts that 34 hours of the app equals a semester of university-level education.
Conclusion:
As We mentioned some apps for learning Korean. Now the choice is yours, select the best from them and start your learning today. Also you can enroll in multibhashi click here for learning from basics to advanced. 
All the best!!!!