Introduction:
Korean is an East Asian language spoken by about 77 million people, mainly Korean, as of 2010. It is the official and national language of both North Korea and South Korea (originally Korea), with different standardized official forms used in each country. It is a recognised minority language in the Yanbian Korean Autonomous Prefecture and Changbai Korean Autonomous County of Jilin Province, China. It is also spoken in parts of Sakhalin, Russia and Central Asia. 
Modern Korean is written in Hangul, a system developed in the 15th century for that purpose. Modern Hangul uses 24 basic letters and 27 complex letters. Originally Korean was a spoken language as written records were maintained in Classical Chinese which is not mutually intelligible with either the historical or modern Korean languages even in its spoken form. Hanja, which is based on the Chinese characters, is still used to a very limited extent in South Korea.
Whether you are trying to learn the Korean language to understand K-drama's, K-pop music, planning a trip to Korea, or even learning for work purposes, just follow these simple steps and you will be on your way to speak Korean fluently.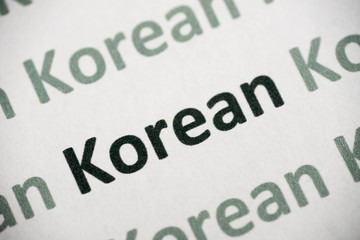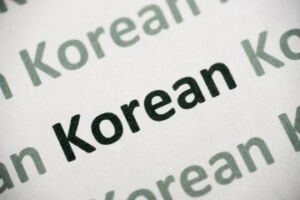 Tips to learn Korean for corporate people
Tip 1. Learn Hangul [The Korean alphabet]
Learning Hangul is a good place to start if you want to learn the Korean language. This is important especially if you are hoping to progress to reading and writing Korean later on.
Surprisingly, Hangul is an easy alphabet to learn. Hangul has 24 letters – 10 vowels and 14 consonants. 
The letters in Hangul are highly symbolic. The consonants are made of simple diagrams of what shape the mouth makes in order to articulate the sound.
Vowels are made up of three symbols: a dot representing the sun (written as -), a horizontal line (ㅡ) representing the Earth, and a vertical line (ㅣ) representing humans, who connect the Earth and sun.
Tip 2: Begin your Korean training with the best language learning app available
Language learning apps are now guaranteed shortcuts to speak Korean fast. With Multibhashi, the language learning app, the Korean language will literally become glued into your brain after just a few weeks of training.
Featuring compact Daily Lessons, vocabulary builders to help you learn new Korean words fast, real and simulated conversations to get you fluent on the go and much more,  
Tip 3: Talk to yourself in Korean
If you can't find any online friends to help you practice Korean, you can even talk to yourself. Not by yourself, but to yourself. As crazy as that sounds, expressing your thoughts in Korean can help you master the language faster. If you prove to be persevering, you'll soon discover that you will be able to form a line of thought directly into the Korean language.
Tip 4:  Give yourself a target of learning five words a day
Review the words you've learned and underline the five words you think you'll have the hardest time remembering. Write out each word by hand in your notebook, followed by its meaning—ten times each. Repetition is key when it comes to remembering new vocabulary, so the act of writing it down repetitively will help you commit it to memory easily. If you learn five new words a day, five days a week, you'll be learning 25 new words a week, or a minimum of 100 words a month!
Tip 5: Read a business article on Wikipedia in English and Korean
Choose a precise business topic you're particularly interested in and look it up on Wikipedia. It could be about business intelligence, the global financial system, or the balance of trade… you choose. Read the description in English carefully, then click on "Korean" in the "languages" column on the lower left side of the page and read the Korean page about the same topic. Again, don't worry if you don't understand every word in the article; the aim of this exercise is to try to guess the English equivalent of any new terminology you come across in Korean.
You can also do this exercise the other way around, reading the Korean version first. Keep a mental note of any terms you're not sure about, and then looking for their equivalents in the English version afterwards.
Tip 6 : Read out loud every day
Reading an article out loud every day not only helps you get your tongue around difficult pronunciations, but it also jogs your memory. Aim to read a short article out loud every day. 
Tip 7:  Write a paragraph in Korean about your line of business
Imagine you're meeting an important business contact and have to describe what you do or talk about the line of business you're in. Write down in Korean the key points of what you'd like to say in a paragraph, and try to incorporate some of the words you've learned doing the other exercises in the previous tips above.
If you're not currently in a specific line of business, write about your dream business sect. You can also write this in a question and answer format, as if you were having a face-to-face discussion with a potential business partner.
Tip 8: Follow Korean business leaders and influencers on Twitter
Find the Twitter pages of Korean business leaders and influencers you would be interested in following. Read their most recent posts and decipher any terminology you don't already know.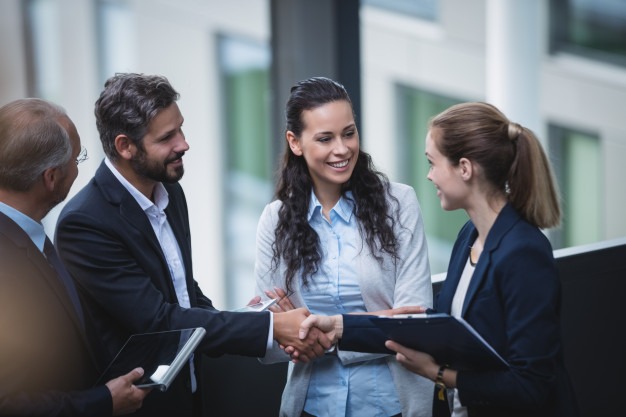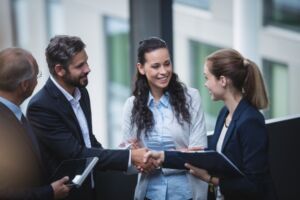 Follow these 8 handy tips and you'll quickly and easily increase your business Korean vocabulary, as well as your confidence.
By speaking business Korean, you'll definitely have a more competitive edge with the potential to increase your professional opportunities and build up important business relationships with Korean-speakers.
Happy Learning !!!