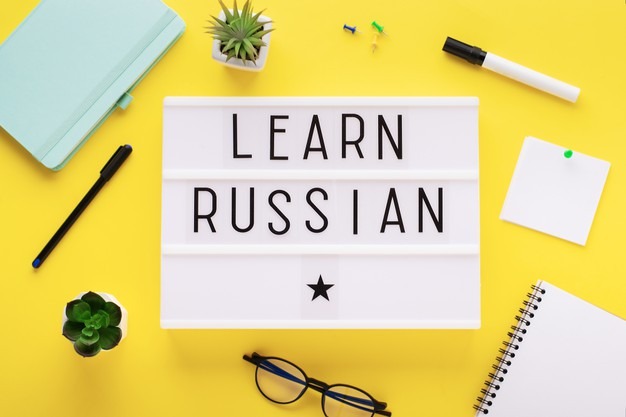 Introduction:
The funny thing is that when many Russian learners try to speak in Russian, they sound just like that—a poor translation.
And there's a reason for that: Russian is a difficult language to master.
You'll need to put in the effort if you want to sound like a character in a genuine, realistic Russian-language film, with challenges ranging from consonant clusters to gender of noun rules!
The good news is that we can easily point you in the right direction for making the effort, specifically, useful translation exercises.
The exercises in the resources below will allow you to choose between answers in multiple-choice questions, form complete Russian translations of English texts, and even communicate with a native Russian speaker to have your translations checked.
It's crucial to practice Russian with translation exercises because they help you learn to express yourself in Russian, which is a difficult task.
A broad range of materials can be used in translation exercises. It can be as easy as picking the right expression, or it can be as difficult as translating whole sentences or messages.
You must learn how to speak and write Russian like a native speaker if you want to sound coherent, knowledgeable, and taken seriously anywhere in the world.
The right resources to learn Russian:
Multibhashi
Multibhashi is an online platform that teaches various foreign languages, including Russian. Understanding the translation of any language is very important, so this platform comes in handy. It could be of interest to you that the Plus package contains personalized translation exercises in the form of multiple-choice translation and typing translations from memory, both from Russian to English and from English to Russian.
It is a great platform to start learning the basics of the Russian language and its various forms of translation.
Russian for Free
This website provides 25 vocab quizzes organized by subject. Each of the exercises is timed to keep you motivated. Each one gives you four options for translating a word or phrase from Russian to English.
The exercises change every time you refer to a topic, giving you a variety of opportunities to practice different vocabulary.
Don't know how to answer any of the questions? No issue at all! You will learn all of the words in each exercise by watching a helpful video.
Lang-8
When studying for a test or writing a business letter, you will need assistance in translating a specific document. Alternatively, you might need to concentrate on a specific topic, such as medicine, law, or geography. Alternatively, you can be stuck on an idiom or modern expression that you can't find in a Russian textbook or on a flashcard app and need the assistance of a true, live person to translate your thoughts into Russian.
This is where the Lang-8 website comes in handy. It connects you to native Russian speakers (the platform offers support in 90 languages from people in over 190 countries) to review your translations in a non-automated or pre-programmed manner, rather than limiting you by pre-formed content.
Lang-8 allows users to make journal entries in the language they are learning, in this case, Russian, for free. Native Russian speakers can review the submissions, cross out incorrect spelling, grammar, and punctuation, and suggest appropriate alternatives in which its translation feature comes into work.
Conclusion-
The resources in this article will assist you not only in learning Russian vocabulary but also in challenging yourself by translating between English and Russian and vice versa.
With all of this, you have everything you need to start learning Russian in no time!