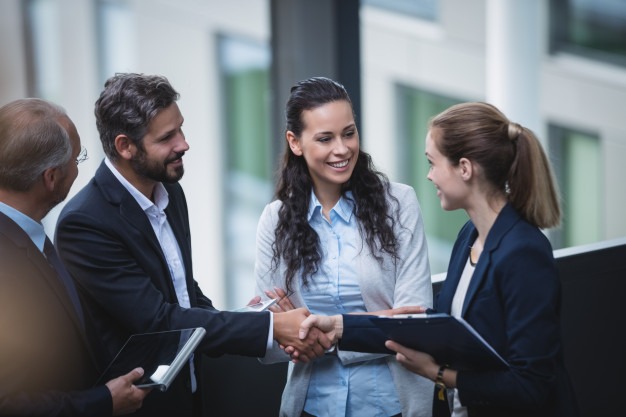 Ways to learn Spanish for business-
Focus on current events
Have knowledge of Spanish current events by watching the news and listen to political and economic debates and speeches, especially by heads of state or economic ministers. At first, you won't understand everything but do not let that put you off. 
This will improve your pronunciation and vocabulary acquisition that will lead to leaps and bounds through news videos and debates. You can watch those videos from the HispanTV YouTube channel: Fort Apache Economic Sanctions
Active learning
Write down 1 new word daily along with the sentence in which it's used, by reading 1 newspaper article in the business section daily. You will have 7 new phrases—that's 28 monthly by the end of the week. 
El País and El Mundo are the two most widely-read newspapers in the Spanish-speaking world to read the business sections 
FluentU is a portal that takes real-world videos—like music videos, movie trailers, news, and inspiring talks—and turns them into personalized language learning lessons. With this, you will become a master of business vocabulary in no time.
Online journals
Sign up for your account in an online journal and read industry-related work reports and research and this will be particularly helpful if you work in the science, energy, or technology sectors. For beginners, check out the EBSCO database.
Industries
Read all the website content of companies working in your industry. First, you can start by reading the pages in English and then in Spanish, or you can read them both simultaneously.
For English speakers, most Spanish-speaking companies have their company information translated into English. Do not forget to check out these companies that work in energy, engineering, and teaching.
Review
To fill in fluency and vocabulary gaps try to have some mock interviews with Spanish-speaking friends. To avoid sounding bad, learn the key phrases that fit with the way you express them. 
One of the most practical and fun methods to live language learning have local Spanish-speaking friends for a conversation partner.
Writing an email
Having an introductory email is very important in business where you can sell a product or apply for a job. It is always a smart idea to send an email along with your curriculum vitae (CV) and cover letter to potential employers and partners.
Three important things to remind for email 
Don't forget the masculine/feminine señor/a (sir/madame) and estimado/a (dear)

Put a double colon (:) instead of a comma (,) at the introduction

Always add conjugation in work and business emails.
Spend your time following these methods and you can learn Spanish for your business purpose easily.