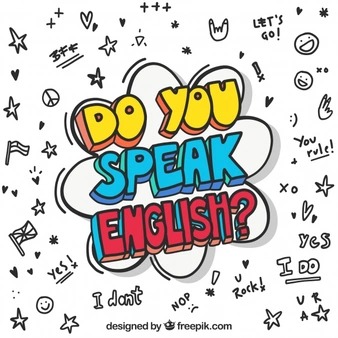 Introduction:
English is the most widely spoken language on the earth. Perhaps not in terms of the number of native speakers, but definitely in terms of the number of people studying and speaking it as a second language. As a result, learning to speak English fluently is a very important ability to have.
It does not matter whether you are an Italian native speaker or something else, learning English is not quite a big task if you concentrate on the dedication of learning forms of English.
However, learning a language, even one as common as English, is a difficult task. It's no surprise that learners of all ages have a lot of questions. They want to learn grammar quickly, mainly to develop their speech skills, and to understand how to improve sentence structure. So, let's start by answering some of the most frequently asked questions by students at different levels of their learning.
How can I improve my English-speaking skills? 6 great tips!

Practice with a partner
There is no substitute for practicing with a partner when it comes to improving your English-speaking skills.
Consider looking for a language exchange partner on the internet if you don't have an English-speaking friend who can practise with you. There are several websites dedicated to connecting people who are studying each other's native languages.
It's understandable if you're reluctant to start a conversation with a stranger when you're still learning. It can be a little uncomfortable when you can't interact quickly. Working with a Multibhashi tutor who is committed to helping you learn is one excellent choice. This will eliminate any awkwardness, leaving you free to focus on the skills you need to improve.
Practice by yourself!
If you're going to do this, make sure to alert your roommates, but speaking to yourself in English can be helpful and advantageous.
If you're learning flashcards or memorizing whole sentences, reading them out loud will help you remember and measure your pronunciation. If you're uncertain how to pronounce a word, look it up in the Cambridge dictionary online to hear both the American and British English versions. If you have a dilemma, it will assist you in determining the true meaning.
If there are specific sounds in the English language that you have trouble pronouncing, you can practice them separately as well.
Practice your pronunciation
If you're an Italian native speaker who's having trouble pronouncing words in English, YouTube can be a big help. Try looking for "native speaker English pronunciation errors" in your native language. If there are some English words or sounds that you find difficult to pronounce, chances are that others have struggled with them as well, and have devised exercises to help you pronounce them more naturally.
There are a variety of other tools available to help you improve your pronunciation, such as movies and practical exercises.
Keep listening
Listening is half the battle in every conversation. Listening to English being spoken is one of the best ways to improve your speaking skills without a partner.
It can be beneficial to watch English-language tv programs, listen to English-language podcasts, and listen to English-language music. However, doing something in response to what you hear is the most powerful way to learn while listening.
Record yourself speaking and listen back
You've been studying English for a long time if you're reading this, so you're probably familiar with how many English words can sound when spoken aloud. As a result, you can teach yourself how to pronounce words.
Talking to yourself and listening to mistakes can be useful. Try recording yourself saying back a few lines from a show with the subtitles on. "You are your biggest critic," as the expression goes, and you will have the opportunity to correct just as many pronunciation mistakes as any good teacher.
Learn expressions and idioms
Like every language, the English spoken language varies considerably from the English textbook. If you don't have the opportunity to speak English daily, you can be surprised by the difference when you first put your studies into effect.
Learning some phrases and idioms specific to the context in which you will be speaking English is an excellent way to avoid being caught off guard.
Expressions and phrases will help you to get to know the actual meaning of the sentence. If you find any difficulties you can also use the internet facilities too deeply and also you can take up an online course such as Multibhashi to improve your English.
Conclusion-

The most valuable skill in any second language is the ability to communicate, but it is often the most difficult to master. You can easily get the practice you need by using an innovative combination of voice recognition tools, solo pronunciation practice, and conversation with English speakers.