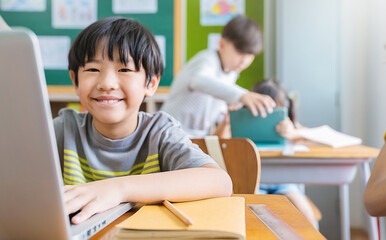 Introduction:
Italian is an official language of Italy and San Marino and is spoken fluently by the majority of the countries' populations. Italian is the third most spoken language in Switzerland (after German and French), though its use there has moderately declined since the 1970s. Italian was the official language of Eritrea during Italian colonization. Italian is today used in commerce and it is still spoken especially among elders; besides that, Italian words are incorporated as loan words in the main language spoken in the country (Tigrinya).
Like all Romance languages, Italian has a fairly uncomplicated sound system. All words, with the exception of some borrowings, end in a vowel. Initial two-member clusters are limited to Consonant + /r/ or /l/ or /s/ + Consonant. There are a few /s/ + Consonant + Consonant clusters. Italian grammar is Latin-based and, therefore, shares most of its basic features with other Romance languages such as French, Spanish, and Portuguese. Italian vocabulary is mainly derived from Latin, with numerous borrowings from Greek, French, German, and English. In this article, we'll help you discover some of the ways through which you can get your kid to learn Italian at a young age.
Learn Italian at a young age through these:
Find a good textbook

– This first step sounds like a no-brainer: if you're going to self-study Italian, you're going to need some good study material. The best way to find concise, the easy-to-digest study material is to find a good Italian textbook. What's more, you're in luck! We've already covered the ins and outs of finding the perfect Italian textbook for self-studying!

Start with alphabets

– Italian ABC is similar to the English one. So you will not come across any strange letters, yet the letters sound different than in English. The Italian alphabet has 21 letters: five vowels (a, e, i, o, u) and 16 consonants. Unlike many other languages, Italian pronunciation rules are consistent. Most words are spoken the way they are written. The exceptions are few, so once you learn the rules, you'll be able to talk and read with confidence.

Learn basic grammar

– Unlike the sound system, Italian grammar will most likely take months to learn. It makes sense to start with the basics and lay a solid foundation before you dive into more complicated grammatical patterns. Similar to English, Italian sentences have the Subject-Verb-Object order. This means you can convert English sentences into Italian by replacing the words. You will also notice that the position of other words in a sentence is not restricted.

Learning Italian Pronunciation – Italian pronunciation can be a bit tricky for beginner Italian learners, but with enough practice, it's fairly straightforward. Many of the same sounds exist in English and Italian. And the good thing about Italian pronunciation and spelling is that each letter typically only has one or two sounds associated with it, and these sounds stay consistent across all the words in the Italian language.
Italian Vocabulary

– When it comes to vocabulary, you're going to find a lot of words in Italian you already recognize. As mentioned above, Italian derived from the vernacular Latin spoken by the common people in the Roman Empire. Of all the Romance languages today, it's actually the closest to Latin, so if you've ever studied Latin, you're already at an advantage learning Italian.
Conclusion:
What good is committing to learning a new language if you'll forget it before you even have a chance to use it? It takes advantage of the concept of microlearning or bringing back information in short bursts to help you hold on to it better. You can practice writing, listening to, and speaking the terms and expressions you've learned in your earlier lessons to lock them into your brain.