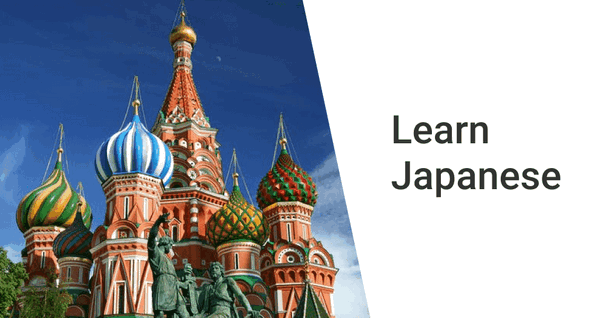 Introduction:
Japanese belongs to the Japonic language family. It is spoken as a first language by 122 million and as a second language by over 1 million people in Japan. The language is also spoken in different parts of the world and the number of Japanese speakers worldwide is estimated at close to 123 million people. Japanese is the official language of Japan. All education, media, business, and government are conducted in Japanese. There is a theory that Japanese and Korean are related, though they are related very remotely. Japanese has no clear genealogical relationship with Chinese, though in its written form it makes prevalent use of Chinese characters, known as "kanji", and a large portion of its vocabulary is borrowed from Chinese. And, today we are very fortunate that we can learn the Japanese language as a second or third language.
With the internet taking over anyone can learn the language effectively from various platforms and apps through online learning.
Platforms where you can learn Japanese language-
BUSUU
This platform provides the best foundation courses for learning the Japanese language. It also has apps called Hiragana and Katakana courses. From this students and new aspirants can learn to read in Japanese and write letters in the Hiragana and Katakana alphabets. By taking their complete Japanese course one can be sure that they will be able to write, read, and speak the language. Whether you're starting as a beginner or at a more advanced level, expect to master everything from the basic Japanese vocabulary to Japanese grammar. Japanese learning in this app is very different from others because they create a study plan for the students to get them organized and make their dreams come true.
ROSETTA STONE
Rosetta Stone Inc. is dedicated to changing the way the world learns. And it serves best for those beginners and intermediate learners. It has a lot of content and it prides itself on being immersive. One thing is that this platform will be best suited for patient beginners. That is because, with this course, it does take quite a bit of time to learn, and it's very methodological in its teaching approach. It provides an excellent course that is well-designed with short lessons. The course focuses on integrating listening, speaking, reading, and writing skills in the target language. So it manages to lay a solid foundation and keeps steadily building on it. After this particular course, students will have a good grasp of the Japanese language.
MULTIBHASHI
Multibhashi is an ed-tech platform that facilitates online learning effectively and innovatively through the medium of audio-visual training system and app-based learning. It is a leader in providing learning solutions in various spheres. With its audio-visual online learning sessions, students can have a real-time interaction with the trainer and can have the opportunity to clear their doubts and difficulties. Also at the end of the course, they provide a checklist where students can have an evaluation for themselves on all the parameters and to see where the students stand. Also provides a course completion certificate. Please click on the link for more information on the classes and the course, Multibhashi.
Finally,
From the above platforms, students can easily learn the Japanese language based on their schedules. However, learning a new language is not that simple, at the same time it is not difficult as well. We only need to set a goal and must have a passion for learning the language. It only takes time and dedication.