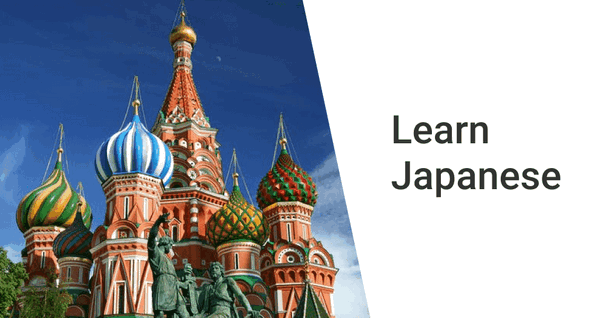 Japanese is a national language of East Asian language spoken by about 128 million people in Japan. Learning a language like Japanese has become increasingly important in our globalized world.
Let's take a brief look at some of learning Japanese language hacks
University or Institute that offers the Japanese language as a program or course:
Set your goal to a specific amount of time. By simply saying "I want to learn Japanese this year," does not reach you to achieve your fluency, instead set goals like "I want to be able to order in Japanese by the end of the month," or "I want to reach some level of Japanese" These are more specific, measurable, attainable, relevant, time-bound and realistic goals.
Once you have a smart plan for approaching your Japanese studies, it's time to start with sounds. Learning how to hear, pronounce and spell the sounds of your words in your target language is a great place to get started before you start memorizing words and their meanings.
Allot some time for focusing on learning the alphabet and reading words so that Japanese words are no longer new to you. You can also take help with YouTube for listening to pronunciation guides on, watch movies or series with Japanese subtitles.
Keep a Vocabulary book with you
Always have a journal, document, or book with you, where you can learn french vocabulary in one place. It will help you keep all the practical words you have learned in one place. 
Keep on writing down a word and whatever translation, notes, image or mnemonic device can be used to memorize this word It should be used anywhere and anytime when you are free.
Grammar provides the rules for the game in a language and it seems to be a complex part for all. It can be simplified by Adding words (I am Japanese > I am not Japanese), Changing existing words (I learn Japanese > I learned Japanese), Changing the order of words (Japanese is easy > Is Japanese easy?)
Following this method will make grammar easier for you.
Try to interact in Japanese with others daily. Speaking as much as possible is one of the best hacks to learn a language fast. Writing a letter to a friend, family member, or coworker, or to yourself. Interact with native Japanese speakers or with fellow Japanese learner
Writing an email in Japanese to interact with others and Watch a Japanese drama or movie and repeating the subtitles can help. Finally, try to sing the lyrics of Japanese songs. 
There are many online sources that provide lists of the most frequently used words in each language that can help you start your learning a practical way. Learn to know the majority of the words in a language to be able to speak it well. 
You can use 20% of the effort spent on learning new vocabulary for 80% comprehension in the language. By learning the most frequently used vocabulary first, you are able to understand and communicate in a language much faster. The Internet is like a friend to you, where you can find a variety of new words.
Do not get fear making mistakes, treat it the same way you would treat learning another academic subject, and in the language learning world, mistakes are a sign of progress. Making mistakes will help you to learn faster. Be bold and try to speak with them in their native language.
With the right attitude, dedication, situation, and motivation you can reach your destination. In these ways, you will learn Japanese much faster than you expect.