Russian language
Russian is one of the most spoken languages in the world. It is estimated that approximately 260 million people worldwide speak Russian since there is a large number of immigrants who are still using it. If this is not enough, Russian is Russia's official language, but it also has official status in Belarus, Kazakhstan, and Kyrgyzstan. The Russian language holds similarities with other languages, one of them which is English. If you know, Russian will give you an edge over others who don't know Russian. Being acquainted with the Russian language improves employment prospects. By knowing the language, we get to know its culture, which holds for Russian as well. Russia has a fascinating culture. Learning Russian will let you understand the complexity of this culture and will give a profound understanding. By now, you already know why to learn the Russian language but still to seek ways to learn the language.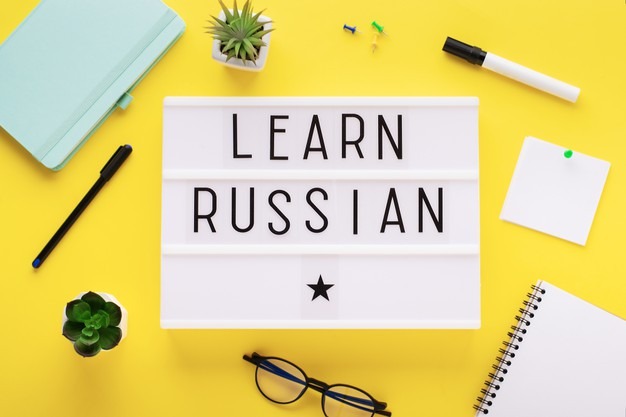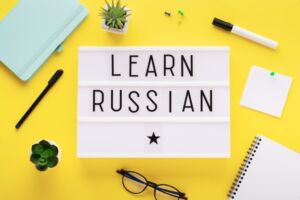 Some ways to help you in learning Russian as a second language:
1. Start with alphabets:
As the Russian language employs the Cyrillic alphabet, It is essential to learn Cyrillic script when learning Russian. Even if you only focus on the linguistic aspect of learning, writing could be more important. When starting with the Russian alphabet, it may look a little daunting, but you need not worry. Learning the alphabet will help you in acquiring better pronunciation. Each letter in the alphabet has its specific sound. By knowing these letters makes acquiring an accent a lot easier than keep looking at a pronunciation guide. Also, there are quite a few cognates (words that sound the same between languages) between Russian and English; thus, just knowing the Cyrillic alphabet can help you spot some words' meanings after seeing them in writing. There are ways to learn the Cyrillic alphabet, i.e., through any online program like Russian Language Guide or by yourself too, by writing the letters down. As it is known that the very act of writing something helps you enter it into your memory and retained it better. 
2. Try describing things:
Even to start saying fundamental things, nouns and adjectives are the foremost to be learned. Learning nouns and adjectives will help you in describing and identifying items. When teaching nouns and adjectives, you will be able to practice the Cyrillic alphabet. When you finally know the letters, seeing them in some context will help cement them in your mind for long retentions. It will help you to build your vocabulary since you start using them when identifying objects. You need to pay attention to bare nouns and adjectives that describe things you see in day-to-day life, like "dog," "cat," "chair," "table," and so on. This will make you learn new vocabulary easier to remember and retain, as you will be seeing these things quite often in daily life and recalling the Russian words all the time.
3. Learn conjugations:
To our delight, it's good to know that the Russian language has one present tense, so conjugating is often simpler as compared to other languages. Even though present tense is not the simplest type of conjugation that can be learned like that, it is the most widely used, so it is essential to understand this before trying other conjugations. Knowing the present tense will let you put together basic sentences. You will be able to describe everyday activities. Whenever you're doing something simple as during your regular, daily work, you can start to describe that in Russian. You can practice it by looking up to a verb and enlist its present tense conjugations, then check if you are correct. Don't be scared of mistakes. After all, we learn from our mistakes.
4. Try building up your vocabulary:
It is a critical factor that by building vocabulary, you are getting closer to language fluency. You will need accurate, specific verbs to convey your ideas/messages. The more verbs/action words you know, the more views you can communicate in a better way. So keep conjugating, which will help you learn more new verb vocabulary and thus give you more chances to use the Russian language while talking about anything.
5. Try online resources.
There are various online portals offering courses in the Russian language for any level, whether basic or intermediate, or advanced. While the above options can get you started, It's advisable to look into other option which can enhance your learning by giving you proper guidance.
Multibhashi:

 Multibahshi offers you the option of learning Russian in a one-to-one setup or a group. Multibhashi gives the learner the options that best fit their learning needs or requirements. It covers all aspects of language learning, including reading, writing, speaking, and listening, thus providing a holistic approach to learning.
Russian Accelerator:

 It offers modern methods to master the Russian language. It helps you in working on your vocabulary. They provide video courses that can easily fit into your daily routine.
Anyone can learn any language; just that one should have full dedication towards learning.
See what best suits you and get your Russian learning journey started.
All the best!