Introduction 
Learning any new language is a new challenge that will open up your mind and help you to connect people across the world of different cultures and languages.
The Spanish language is a part of the Ibero-Romance group of languages of the Indo-European language family, which evolved from several dialects of Vulgar Latin in Iberia after the collapse of the Western Roman Empire in the 5th century. The oldest Latin texts with traces of Spanish come from mid-northern Iberia in the 9th century, and the first systematic written use of the language happened in Toledo, a prominent city of the Kingdom of Castile, in the 13th century. Modern Spanish was then taken to the viceroyalties of the Spanish Empire beginning in 1492, most notably to the Americas, as well as territories in Africa and the Philippines.
As a Romance language, Spanish is a descendant of Latin and has one of the smaller degrees of difference from it (about 20%) alongside Sardinian and Italian. Around 75% of modern Spanish vocabulary is derived from Latin, including Latin borrowings from Ancient Greek. Its vocabulary has also been influenced by Arabic, having developed during the Al-Andalus era in the Iberian Peninsula, with around 8% of its vocabulary having Spanish lexical roots.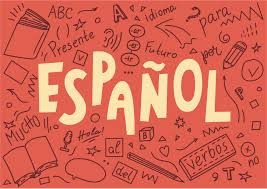 13 Simple Steps to learn
1. Understand your motivation
Before beginning to learn Spanish on your own, ask yourself why you want to learn it. The strength of your answer to the why will help set the stage for the rest of your language learning journey. So, take your time. We listed a few reasons in the beginning of this article, but they may not apply to you. Only you know the true reason as to why you want to learn Spanish, so write them down.
2. Watch movies and TV shows with subtitles 
The first is for beginners: watching Spanish movies with English subtitles.
The second is for advanced speakers: watching Spanish movies with Spanish subtitles.
It might seem odd to watch in Spanish and read in Spanish at the same time, but it really does work wonders. Reading skills develop a lot faster than listening skills. By reading and listening at the same time, I was really able to improve my pronunciation.
3.Listen to the radio in Spanish 
Listening to the radio in Spanish is something you'll find enjoyable after about two years of being fairly fluent. I found it impossible at first, but I recommend sticking with it. Understanding what someone says in a foreign language without seeing their lips can be tricky.
4. Spend time in Spanish speaking environment 
Travel to places in your hometown where Spanish-speaking people hang out. Before leaving London, I used to go to a lot of salsa clubs, and I remember having a really great time.
I'd also eat in Spanish restaurants, drink in Spanish cocktail bars and I even joined a Spanish conversation group at one point. It was a group organized by native Spanish speakers as a way of bridging the cultural gap between Londoners and foreigners who were living a long way from home.
5. Take some online Spanish courses 
A highly effective method for learning Spanish on your own is to take some online Spanish courses. Let's face it; we pretty much travel with our laptops, tablets and phones at all times—which means that any online course will be at your disposal anytime, anywhere.
6. Don't just make time for Spanish, make your time Spanish!
If you're inclined to go to a movie, watch a Spanish film instead. If you listen to the radio while you're working, listen to a Spanish station. Even traditional forms of study, like reviewing flashcards, can be combined with something you enjoy. Go to a park, a cafe or someplace you can relax. Listen to lessons or podcasts while you're working out.
No one said it is impossible but you should be a highly self-motivated learner to try this all alone!
Spend time in Spanish speaking environment. Another great strategy is to transform your home into a Spanish learning hotspot! In fact, to learn Spanish, one of the ultimate strategies is to change your environment into a place that promotes Spanish learning and education. And the best part? This can be achieved whether you live in a Spanish speaking country or not!
7. Immerse yourself.
If you have the opportunity to experience an immersion in the Spanish language, take it! Perhaps you can visit Spain or even an authentic Spanish restaurant. This will enable you to speak to people in Spanish  and watch them speak. There is really no better way to learn a new language.
8. A dictionary of basic Spanish grammar 
This is a giant reference book of all of the must-know beginner Grammar. Now, let me be honest and say that this isn't a "fun" or "exciting" read.
The value of this book is that it teaches you grammar rules and new ways of expressing yourself in Spanish. 
9. Swap Out Your Everyday Habits With Spanish Ones
If you're serious about learning Spanish fast, you need to make some drastic changes. The good news is, you don't have to change up your lifestyle – just switch out the language!
Look for ways you can replace the things you do every day with Spanish equivalents.
For example: If you check the news first thing every morning, ditch your local language paper and read the news in easy Spanish. 
10. Keep a Spanish notebook and translate words throughout the day
Ten new vocabulary words per day is sometimes quoted as a realistic target.
However, the worst possible way to go about this would be to arbitrarily pick 10 common words, put them on a list and spend 20 minutes trying to force them into your long-term memory.
Instead, translate new Spanish words during idle moments in your day.
11. Books
If you're just starting out with Spanish, find a few children's books, in addition to the ones we listed above, and work your way through them. It may seem silly to read about talking animals or anything else that's usually in children's books, but the simplicity will allow you to lay a strong foundation for more complex works.
12. Music
The same advantages of watching a movie apply to music. Except with music, it's even more portable, rhythmic and may help you learn more, quicker.
13. Writing
Keep a journal that you only use for writing in Spanish. Write for five minutes every night. As time goes on, write for 10, 15, 20, then 30. It's recommended to write about your day, in any other way you'd write it. If you want to use a word that you don't know, look it up in a dictionary, write it down and keep going. The act of writing (with a pen or pencil), will help embed Spanish in your memory more