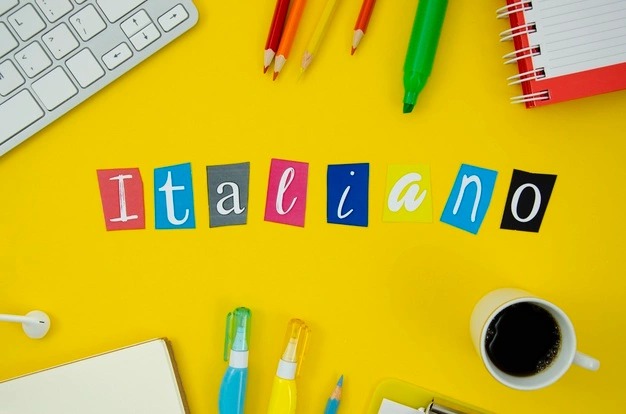 Best online resources to learn Italian language at home:
Multibhashi 
Multibhashi is an online learning platform to learn languages effectively and effortlessly. The platform is popular in India even in other countries too. Multibhashi mainly focuses on teaching languages and does a good job providing its users with all the requirements needed to learn in a decent way. Once you enroll with it.  Your sessions will be scheduled with the professional trainer of the Italian language and then you can easily learn the language quickly. Though it offers a series of the one-on-one session too. Multibhashi has other courses as well.
So, if you want to learn Italian in a logical, simple, and easy way you might want to pick multibhashi. 
Rocket Italian 
Rocket Italian has been around for well over a decade, is highly popular (for good reason) and it's always been one of the top recommendations on this blog. Of all the Italian course options here, Rocket Italian definitely suits the structured learner most as it's designed to be followed in a linear progression.
But the good news is you're not obligated to follow their path and you can skip lessons if you want to.
ItalianPod101
ItalianPod101 is an app that uses its teachers to provide lessons to students. While ItalianPod101 claims to provide its teachers with a basic roadmap as to what sorts of lessons to teach students, many students complain that the lessons feel messy and unstructured.
One of the last things someone new to a language wants is to utilize a program that is difficult to follow. Learning a new language is hard enough, and users want programs that simplify the process rather than complicate it.
Italki 
Similar to Wyzant, italki's a facilitator which connects interested learners with teachers, tutors, and partners. As with similar services, neither provide curriculum or content to instructors.
What italki has going for it are its extremely well-vetted instructors. italki has a large reputation online as being as good of a service as a structured learning program and for good reason.
The Challenge of Learning  Italian at Home
True immersion means that everyone is saying everything in your target language. The bits and pieces of Italian you can expose yourself to don't really constitute true "immersion." But you can come close to it if you seize every opportunity possible to consume content and participate in activities in Italian.
Even if you can only do a tiny bit of immersion, it's more fun than spending concentrated time with a textbook, plus it can teach you a great deal about how the language is really spoken.
The key is to look for any opportunity where you can absorb as much Italian as possible. If you do this, you can create something like immersion without ever leaving the comfort of home, and you'll see your Italian ability improve quickly.
Some other techniques to learn Italian at home are-
1. Create Daily Habits
The ideal situation is to be studying a little bit every day. If you're not there yet, it can definitely help with your immersion to create certain times of the day for studying or immersion. If you're an early riser, for example, set aside the early morning for Italian. Make it a Italian -only time, flipping your thoughts into Italian as well.
Setting daily goals for yourself, such as learning is another way to help with your immersion through new daily habits.
2. Set Your Phone to Italian 
For whatever gadgets you use—smartphone, tablet, GPS, computer, e-reader, etc.—switch their language settings to Italian.  Now you can manage your schedule, set your alarms, check your voicemail and get updates in Italian instead of English.
Here's a bonus tip: You can also now practice your Italian time with Siri if you can't find a local speaking partner!
3. Change Your TV Viewing Habits
You may be immersed in English all day at school or work, but you can learn Italian at home with your leisure activities. A great way to study is to watch TV or movies in Italian. 
You can easily access Italian TV shows on the internet, and one simple way to do it is through YouTube. 
4. Music
Music is also the best tool for learning a language.
Music offers many advantages for learning languages. Scientists have shown that listening to a song and humming along can help with language learning! … When singing, we try to reproduce sounds and tone, so our accent is less pronounced than when we speak
Get out there, learn about these different genres and find some songs that you love. Once you find a song you cannot stop singing, and by singing it you will improve your pronunciation and vocabulary.
Conclusion-
The most important thing when learning a new language is to maintain consistency. And maintaining your consistency actually gets easier over time!
So work hard and happy learning!