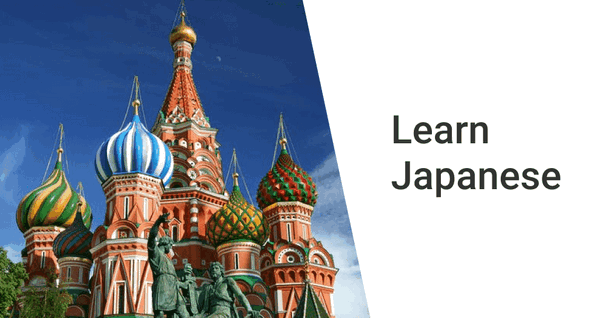 Learning a foreign language always adds weightage to your resume, as the Indian economy is not conservative anymore. In the last few decades global markets have swarmed into our domain and if you go by statistics Japanese happens to be the fifth most useful language to learn. Japan is the world leader in innovation and R&D in science and technology. No wonder it has the highest number of Nobel Prize winners in Asia. Japan is also the melting pot for foreign education with over 1000 organizations and institutions ready to share their language and culture to distant nations. So, if you want to venture into Japanese for a career, it is not only good but will make you stand out of the crowd.
Now let us plunge into more attractive points for learning Japanese.

Handling Expatriates- India is relatively new to this growing demand and thus this job is handsomely paid. There is end number of expatriates who enter our nation for political purposes and generally, such people are always helped by Indian Nationals in their day-to-day business. The good part is knowing intermediate level Japanese can not only expose you to different foreign policy and business but also give you a cutting edge in this competitive market and jobs at embassies whether in India or abroad.
International School Teachers- After hospitals, the most booming business now in India is Education. Every real estate developer makes sure to have an International school on his premises with sprawling villas and sky liners. In these schools there is always a demand for foreign language teachers and as I mentioned before due to the global market and economy learning Japanese can open doors to such high-paying jobs which not only gives you creative satisfaction but also makes you interact with foreign students as well. 
Interpreters and Translators- It's a known fact that whenever our Olympic players or beauty pageant winners visit their countries they always have a group of interpreters with them to put the mutual communication at ease. The same rule applies to Japan, when their players come to our nation our translators bridge the gap! Such jobs are less glamorous but precious due to exposure to foreign diplomats and players. Needless to say, that you may also start working for Japanese content-writing for their books or your command of voice may make you a high-flying voice-over artist for Japanese advertisement.
Tourism- A multi-faceted Nation like India has tourism at its center point and needless to say, all tourism agencies are looking for foreign clients. During my stay in Delhi, I saw hundreds of Japanese flocking during the winter season and for a moment I thought, that instead of teaching if I plunge into being a Japanese Guide then how much I will be minting money, as guides hired by the Government are paid well. Anyways that's a distant dream now! Japan itself has a vibrant culture and on the flip side, if you are planning to visit Japan, then knowing the language will make your stay memorable.
Conclusion-
Do you still have doubts whether the Japanese will be good to learn or not?!! I feel that I have been able to restore the faith that it will be the key to numerous opportunities for you. However, I must tell you being attracted to a language and immersing in a language- these are two different things. It takes patience and dedication to master the skill and once you learn the skill there will be no looking back.