Learning Russian
Russian belongs to the family of Indo-European languages. It is one of the four living members of the East Slavic languages, which are a part of the larger Balto-Slavic branch. It is native to the Russians in Eastern Europe.
Russian is an official language in Russia, Belarus, Kazakhstan, and Kyrgyzstan. It is used widely throughout the Caucasus, Central Asia, and to some extent in the Baltic States. This language is one of the six official languages of the United Nations.
Russian is the seventh-most spoken language in the world by the number of native speakers, and the eighth-most spoken language in the world by the total number of speakers. Russian is also the second-most widespread language on the internet, after English.  Residents of other countries like Israel and Mongolia also form a large proportion of the population speaking the Russian language. Russian is written using the Cyrillic script; that is, Cyrillic letters constitute the Russian alphabet.
An important feature of the Russian script is the reduction of unstressed vowels. Stress which is unpredictable is not normally indicated orthographically, though an optional acute accent may be used to mark stress – such as to distinguish between homographic words or to indicate the proper pronunciation of uncommon words or names.
Russian distinguishes between consonant phonemes with palatal secondary articulation and those without the so-called soft and hard sounds. Almost every consonant has a hard or a soft counterpart, and the distinction is a prominent feature of the language.
 If you are interested in learning such a fascinating language but are worried about its difficulty level and the time that will be required to learn it, things can, definitely, be worked out!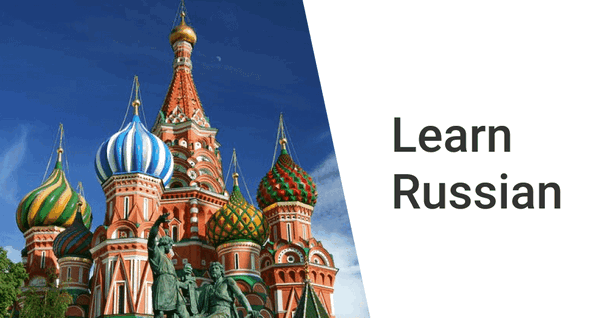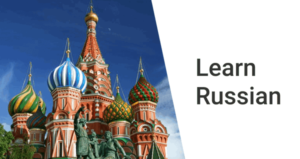 There are various ways in which you can learn Russian:
Self-learning

Lessons from experts

Self-learning + lessons from experts
 If you are thinking of learning Russian completely on your own, resources such as the below are available:
Dictionary (Another known language – to – Russian)

(Russian – to – Russian) dictionary for developing vocabulary  

Books for learning Russian

Russian storybooks for kids

Russian newspapers articles and magazines, journals, novels

Russian news channels, Russian shows with subtitles, etc.
  By the way of self-learning, however, it might take an eternity to master Russian.
Why?
This is because, when one learns by way of self-learning, one tries to understand things, say, grammar concepts, vocabulary, pronunciations, etc. as per one's own perspective or from one's own point of view. This leaves possibilities of one getting the grammar concepts wrong, or learning to speak words incorrectly.
Later, when one realizes that one has learned a few things incorrectly, one strives to correct them, again, on one's own. Many people start learning a language in this manner, and then leave it half-way, thinking that it is too difficult to learn a language if not learned at an early age at home or as a part of school academics.
Thus, self–learning helps an individual learn a language only to some extent; it does not guarantee perfection. Moreover, it results in wastage of one's valuable time and energy.
If one fails in all the attempts to learn a language by oneself, one finally makes a decision to start learning all over again, right from the beginning, from an expert. Instead, it is better to take lessons in Russian from a Russian language expert right from the beginning of the learning process.
One may use resources like blogs, and podcasts, and educational videos where connoisseurs of the Russian language post their opinions or impart knowledge of the Russian language in small bits, that is, part – by – part, in the form of series.
Another option is online Russian learning apps. One can simply create an account on such an app or apps, open a lesson or topic, and start learning. Interesting features of these apps that catch users' attention and maintain their interest are daily quizzes with scores, short tests, animated learning assistants, etc.
 The best way to learn a language is, however, enrolling for an online language learning course, with a trustworthy edtech platform. If one takes lessons systematically from an expert by way of classes, one can learn anything thoroughly, perfectly, and within a stipulated time period.
In online Russian learning sessions, a student can interact with the instructor or trainer on–screen. A student can ask doubts, and get them cleared, get all the language-related queries answered right during the classes. Thus, real-time communication is facilitated, just as it is in face–to–face, in–person meetings.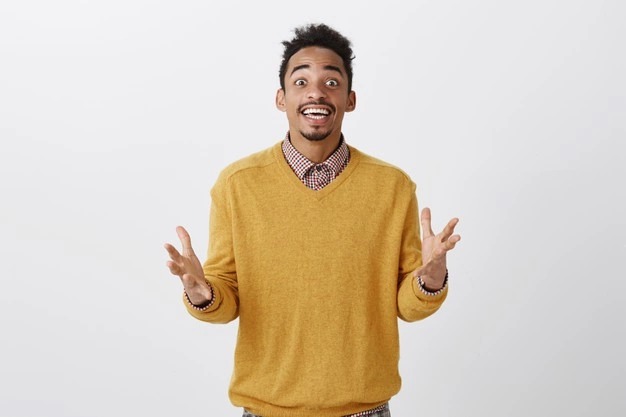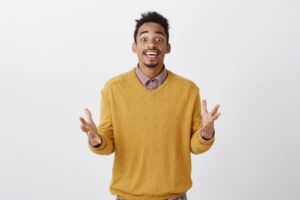 Benefits of online Russian learning classes:
One can take the Russian lessons from any corner of the world, from any premise of one's choice, with resources as little as a smartphone or laptop, and internet connectivity.

Online Russian classes can be taken at timings convenient for the learner, without having to waste any of one's valuable time and money in commuting, right from the safety and comfort of one's home.

Pronunciations can be heard clearly and as many times as required, movements of facial muscles can be noted while the tutor speaks words or pronounces a syllable.

Online Russian learning courses help students prepare for The Test of Russian as a Foreign Language (TORFL), since all the parameters of language learning, namely, listening, speaking, reading and writing Russian, and comprehension are developed to the fullest.