German language
The German language is a West Germanic language mainly spoken in Central Europe. It is the most widely spoken and official or co-official language in Germany, Austria, Switzerland, Liechtenstein, and the Italian province of South Tyrol. It is also a co-official language of Luxembourg, Belgium and parts of southwestern Poland, as well as a national language in Namibia. German is most similar to other languages within the West Germanic language branch, including Afrikaans, Dutch, English, the Frisian languages, Low German (Low Saxon), Luxembourgish, Scots, and Yiddish. It also contains close similarities in vocabulary to Danish, Norwegian, and Swedish, although these belong to the North Germanic group. German is the second most widely spoken Germanic language after English.
One of the world's major languages, German is a native language to almost 100 million people worldwide and is spoken by a total of over 130 million people. It is the most spoken native language within the European Union. German is also widely taught as a foreign language, especially in Europe, where it is the third-most taught foreign language after English, French, and the United States. The language has been influential in the fields of science and technology, where it is the second most commonly used scientific language and among the most widely used languages on websites.
As increasing the competition, learning a new language plays an important role for better performance. Everyone who comes here wants to learn the German language. Keep in mind learning a language; you should have to be disciplined, consistent, and have a lot of motivation.
So In this blog, we will explore some of the ways to get the motivation to learn German.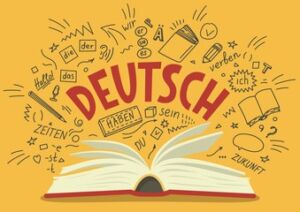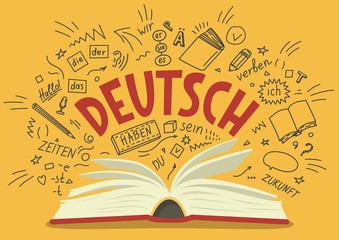 Some of the motivations to learn German:
You may think I was blessed with unlimited motivation to learn German, but that's not true. Some days I got lazy and played video games or hung out with my friends instead. Sometimes I lost sight of why I was doing it. But I did notice that certain things boosted my motivation and got me really excited about German.
1. Just 5 Minutes
I noticed that I found it enjoyable if I simply studied for a few minutes and got motivated again. Studying languages is actually quite fun when you do it, a bit like going to the gym.
You discover lots of funny things when studying a language. For example you find out that Germans call slugs 'naked snails' (Nacktschnecken), and they call gloves 'hand shoes' (Handschuhe). If you tell someone they park their car in the shade (Schattenparker), you call them a wimp.
There are also interesting similarities between languages. In German a stove is called a Herd, which is related to the English word 'hearth', and a bottle is a Flasche, which is related to 'flask'. Television is Fernseher, which means 'far-seer' – a box that helps you see things that are far away (which is also what television means).
Try to develop a child-like sense of curiosity. Start calling gloves hand shoes and learn by making fun little sips of German throughout the day.
2.Imagine how good you will be

in the future
Think of yourself in one or two years after studying every day. Imagine yourself:
speaking German fluently

hearing German and understanding it automatically

having conversations with native speakers

watching German films without subtitles

reading books in their original language

ordering drinks in a bar and making your friends say "wow how did you do that?"

having the East German Police take you aside and ask if you're an American spy

People will ask you how you learned to speak German so well!
You can tell them you did the activities I listed above for 1–2 hours a day for this number of days.
3.Learn with a friend
Another way you can keep up your motivation to learn a language is to study with a friend. Talking about something over time will make you start to develop an interest in that thing.
Why not try:
Talking about the language you are learning with a friend

Trying out new learning methods together

Watching the same films and reading the same books and then discussing them

Sharing resources and comparing interesting vocabulary you learned

Doing challenges together, such as who can be the first to read a specific book, or who be the first to listen to 100 hours of German
4. Being in a country where the language is spoken
People think the reason being in a country is good because it will magic the language into your head.
But the real power lies in motivation. Hearing and seeing a language all around you at all times seems to trigger a mental shift. It's almost like your subconscious realises "oh, this language isn't just a toy."
Once you realise that everyone speaks it and you don't – that you are the outsider – the loser – it will light a fire under your backside.
This is the best motivation to learn a language I have discovered so far, second only to an intrinsic love of the language itself.
There is simply no escape. Fail to learn the local lingo and you will forever be a second-class citizen at the mercy of the worst fomo you've ever experienced. Everything anyone says is lost forever, even though you experienced it in front of your eyes.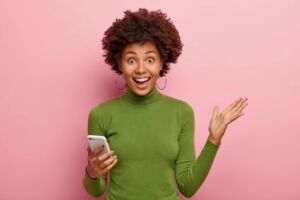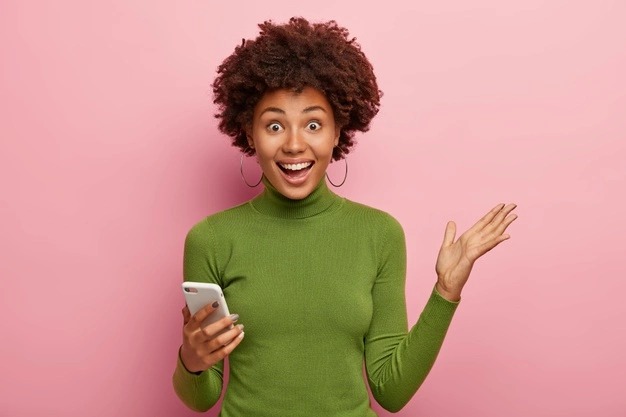 In the end, I just want to remind you that Don't Forget Your Motivation
It's important to remember why you started on this journey to learn German. This is obviously a very general tip, valid for learning German or any other language. Focus on your goal. Dive deep into the vocabulary that will help you understand the topics you want to be able to discuss. Start speaking from the very beginning, maybe with someone that you can talk within German.