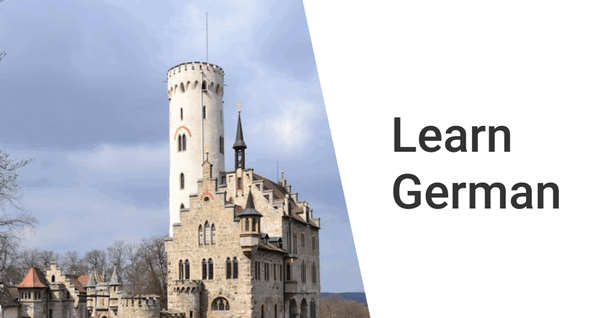 Introduction:
Language learning can sound like a major challenge, but technology makes it easier to deal with German because of the increasing popularity of language learning apps.
You no longer need to spend enormous time gathering language and sentences – with certain apps, you can steadily improve your language skills 10 minutes a day throughout the journey by choosing any specific language learning app.
Of course, the trick is to track down some high-quality German learning apps so you can avoid searching the app store and get back to work learning German!
Don't worry if you don't know where to begin.
Top five German learning apps:
Here are our top five German learning apps, all of which are available for free on both the App Store and Google Play.
Multibhashi
Multibhashi is one of the best websites and applications for learning German as it is spoken by native speakers. In this app, a list of vocabulary is given for each lesson for easy reference, as well as plenty of examples of how each word is used in a sentence.
Multibhashi keeps track of the words you're learning and provides extra practise for the more challenging ones. It will also remind you when the time comes to look at what you have learnt.
You will definitely gain a completely individual learning experience within this sense when you start learning through this app.
Linguee
This linguee.com dictionary app includes an extensive German/English dictionary, as well as translations of many other languages. It has several translation options and allows you to search using terms and short phrases.
Example sentences and external references are often included, so you can see how the words are used in different situations. All of the dictionary entries have proper pronunciation recordings, and the dictionaries can be downloaded easily.
If you look up a word, the app will send an alert asking if you remember the translation a few days later. This is great to make sure you know the words you were looking for.
This app has a great user-friendly interface and an interactive app for a German learning student.
iStart German
As it turns out, the name iStart is a good fit for this German learning app because it is aimed at people who are just getting started with their language studies. The progress within the lessons is therefore very slow but offers detailed German-language knowledge.
The content of the app comes in a chat-like format and is taught by experienced German speakers and a German moderator. The text and audio format are provided for every course and are complemented by visuals.
For students with very little knowledge of German, iStart can be a great advantage. It's a great way to ease into the language and get your bearings, and the developers clearly put a lot of thought into it.
Duolingo
A well-known language learning app that is available in a variety of languages. You choose how many minutes a day you want to devote and either take a placement test or begin at the start. As a result, Duolingo is likely to be the best option for beginners or those with just a basic understanding of German.
Duolingo covers every aspect of language learning. The app uses a combination of sound recordings, images, and script to teach you new vocabulary and phrases. After that, you'll be asked to match English terms to their German equivalents and then write down what you've heard. Each lesson includes a dialogue in which you must fill in the blanks with the words and phrases you have just learned.
Memrise
Also, a very common application that enables you to learn many languages using colourful flashcards. You can begin by selecting one of the seven German levels. The flashcards include text, images, and short video clips to help you develop your listening skills. User-generated content is also available, which includes a wide database of flashcards with popular German words and phrases.
Memrise claims to have strong research in its learning platform. It's a very repetitive method, but very effective. It is a time-efficient app for learning vocabulary and phrases irrespective of your language level, but for beginners, there is more content provided for enhancing language levels.
Finally,
There are a variety of apps relating to German language learning all you have to do now is download the application and begin learning.