Introduction
English is the most popular foreign language in most other nations, and it is because of this that it has earned the title of global lingua franca. It is estimated that around a quarter of a million people are affected. Science, aviation, computing, diplomacy, and tourism all use English as their primary language. Knowing English improves your chances of landing a decent job in a multinational organization in your native country or in another one. Learning English is also vital for socializing, enjoyment, and employment because it is the language of international communication, the media, and the internet.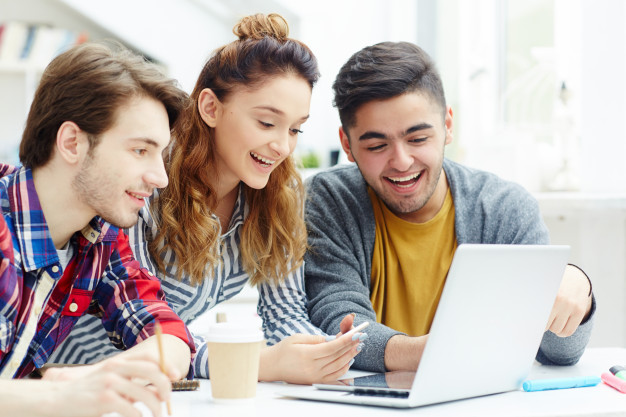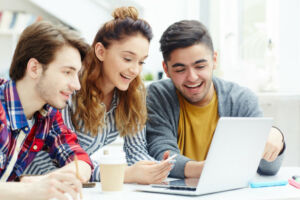 The best paid Spoken English Online Course
1. EnglishClass101
EnglishClass101 is one of the greatest options for a thorough English learning experience. There are plenty of lessons for all levels of learning—over 1,600 and counting—whether you're just starting out or have some English language experience already. For a well-rounded approach, the classes mix video and audio podcasts, as well as written notes to summarise each topic. The lecturers are passionate but never patronizing because this is an English language study targeted exclusively at adult learners. There's also a community forum where you can connect with other students and practice together. While certain lectures and resources are available for free, some courses and features require a paid subscription. Basic (ranges from around $8 to $96, depending on frequency), Premium (around $25 to $240, depending on frequency), and Premium+ (approximately $47 to $549, depending on frequency) are the three membership choices available for purchase. Detailed flashcards and quizzes are available behind the paywall, as well as the option to record your pronunciation and compare it to native English speakers.
2. USA Learns
USA Learns is one of the greatest budget options for English learners because it is completely free. It was founded by the Sacramento County Office of Education and was financed until 2008 by the US Department of Education and the California Department of Education. Thousands of language learning activities are available on the site, covering everything from grammar to spelling to pronunciation to vocabulary to aural abilities. Its technique isn't really fashionable, yet it's great for a straightforward and effective learning experience. The core curriculum teaches pupils to read, write, listen, and speak English in a multi-pronged approach. The videos are a little out of date and lack modern production value, but the core structure is sound. They place you in the classroom with skilled teachers and deliver easy-to-follow lessons.
3. BBC
This straightforward, real-world program is produced by the BBC, a well-known British broadcaster. Listening to it is absolutely free, and each "episode" is only six minutes long. Every week, new courses are posted, with archives dating back to 2013. The format isn't your standard "language lessons" one, either. The program seems like a conversational radio broadcast, with different subjects every week, rather than interactive courses that are specifically teaching grammar and vocabulary. The six-minute "talk show" style not only helps English learners get adjusted to varied accents, but it also teaches a key ability that is often overlooked in formal language classes: interpreting the language in everyday situations. The shows each take on a different, interesting issue in science, humanities, pop culture, and other fields, starting with a question or a topic and then discussing it for the duration of the episode. Important terminology is stressed, but the key is that it may be used in regular conversation, making it less formal and potentially more valuable to listeners.
4. BubbleBeeTV
BubbleBeeTV is a bright, well-organized show that allows you to practice English in a fun way. The application has multiple separate components, all of which are colorful, well-organized, and visually appealing. Some elements are free, however, for lessons like Personalized English Lessons and English Chat Cafe, you must email the firm for pricing and information.
5. Dulingo
Duolingo is difficult to top when it comes to quick and convenient language learning. The free language learning site uses its trademark bite-sized courses to teach you a number of dialects, including English. The courses are divided into bigger categories, with smaller exercises tucked away within each lesson. Completing lessons on certain ideas "unlocks" more difficult concepts, similar to the framework of a regular course but with a fun, game-like structure that keeps you engaged.
6.  EDX
The Universitat Politècnica de Valencia provides a professional diploma in higher-level English language through the EdX educational platform. The program consists of a four-course package (about $180 total) focusing on corporate language, modern life, globalization concepts, and technology. Each lesson is scheduled for three to five hours each week for four weeks and focuses on the four themes' vocabulary, conversation, and writing skills. It's a more practical series of classes that focuses on teaching important concepts and vocabulary for everyday conversations. Unlike more basic English language lessons, which may focus on elementary vocabulary and grammar ideas, this certification focuses on the vocabulary needed in more professional and everyday scenarios. Rather than endlessly repeating sentences with fruit names and verb tenses, the classes concentrate on practical applications like as informal chats about sports and movies, responding to common interview questions, writing letters, and so on. This package of mini-classes may fill in some of the gaps left by more general courses, as those are the kinds of abilities intermediate to advanced learners are likely pursuing.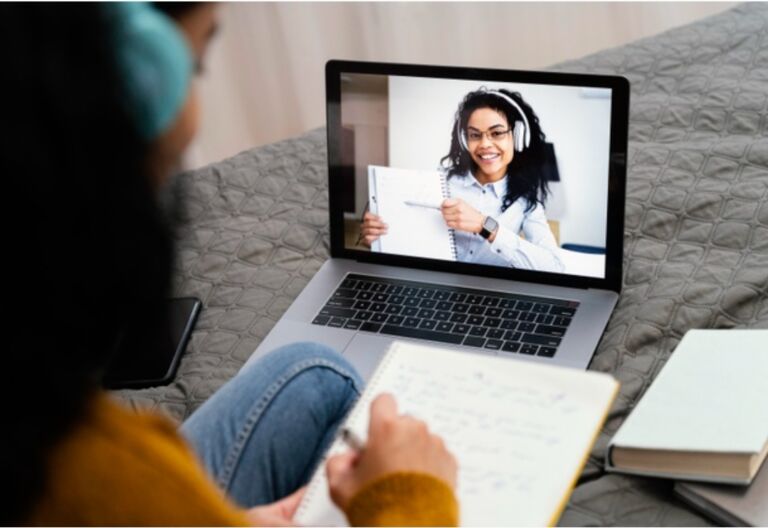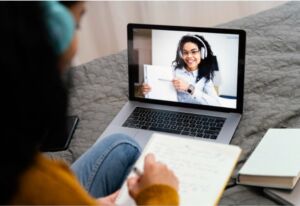 Conclusion
The length of classes, the sorts of lessons, the curriculum, the pace, and the cost of English classes all vary. Multiple online/ offline classes and applications, are available to help you practice. If you want a more in-depth course, expect to pay anything from 500Rs to 5000Rs.
All the best!