Introduction
It is a proven truth that children who enjoy learning to perform better in all areas of their lives, including academics and the job. Choosing the best online programs for kids is a sensible selection in this case. One of the most effective methods to give your child a head start in the correct path, especially if you are a working parent, is to enroll them in quality online classes for kids. Whether you want your children to achieve better in school or focus on a few extracurricular activities, we've put together a list of 15 of the greatest online learning platforms and courses to assist you. These apps, websites, and platforms are specifically designed for children in India, taking into account their specific needs. Continue reading to learn about the top 15 online learning platforms for your child.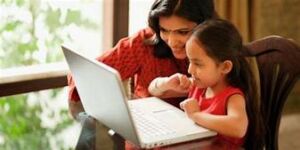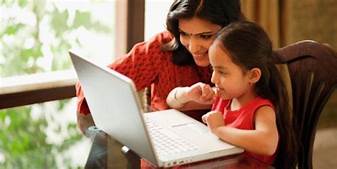 Best Online Learning Platforms For Kids In India 
1. Vedantu
Vedantu is one of India's most well-known online preschool schools for children aged three to six. It's an online learning platform for kids that makes learning entertaining. Vedantu offers online preschool programs in India to assist youngsters to grasp ideas in a fun way. They currently have a separate online curriculum for children aged 4-6. They also have a number of learning modules geared toward pre-school children. There are a variety of courses to pick from to help your child study more effectively.
2. Kids Web India
Kids Web India is the greatest online preschool class in India, offering high-quality preschool education to your children. It's one of the most effective ways for kids to learn and develop their early education skills. Kids Web India provides a fun, age-appropriate online preschool curriculum to guarantee your child has the greatest possible start in life. The Kids Web India study program is divided into categories based on the age of the children. When you visit the website, you will see that there are several content portals. They have a Royal Blooms group for children under the age of five. They have a Royal Blooms group for children under the age of five. The Little Princes & Little Princesses area is for children aged 6 to 11, while the Little Kings & Little Queens portion is for children aged 12 to 17.
3. Byju's
Byju's carries the light for online education in India, shifting away from rote learning. In August 2015, Byju's app was released to help children grasp things more easily. It has a variety of interactive and animated videos, as well as original content and simulations, to help kids watch and learn. Subscriptions are available for both free and premium versions of the software. As part of the study material, Byju also gives offline classes and access to a wide range of content pertaining to mathematics, physics, chemistry, biology, and related subjects via the app. If you're seeking new ways to get your child to pay attention to topics like math and science, Byju's app is worth a shot.
4. Kidero
Kidero by MomJunction provides a diverse selection of online learning videos for children, as well as live sessions. Getting the kids out of the house every day and enrolling them in classes that tackle social distance has become nearly impossible. During these times, online classes from specialists in the convenience of your own home ensure that you don't have to give up your child's extracurricular activities. Kidero offers a variety of online lessons for kids, including yoga and meditation, Bollywood dance workshops, storytelling, and the fundamentals of self-defense, as well as a variety of other interactive courses that will help your children develop a variety of abilities.
5. Chandama
India has a rich cultural history and legacy, and we have been passing on our culture through storytelling to future generations. In our country, stories are a vital part of introducing children to our culture. Chandamama offers free online learning for children that is enhanced with storytelling. Chandamama began as a regional magazine and has subsequently expanded to include information in English, Hindi, and other regional languages on its website. In addition to all of the stories available on the website, your child can enter a variety of contests and learn to draw, craft, write poems, and write essays.
6. Kangaroo Kids
Kangaroo Kids is a forward-thinking online preschool for children ages 2 to 6 years old, with years of experience in early childhood education. Their program is designed to assist young children to acquire fundamental literacy and numeracy abilities, as well as emotional intelligence, social and physical development. Kangaroo Kids' mission is to provide a safe, secure, and well-structured learning environment in which children can develop in a fun and exciting way while exploring their curiosities and learning at their own speed. Their unique curriculum encourages children to learn in a fun setting while giving parents peace of mind.
7. Dimdima
Dimdima is a Bharatiya Vidya Bhavan website-based children's magazine. It's a monthly publication that includes a wide range of topics, including stories, puzzles, and riddles, general information, drawing, and other topics that teach children in a fun way. Subjects like mathematics, science, and vocabulary are encapsulated under categories like Brain Power to ensure an equal dose of information with stories and comic strips. The last few pages of the magazine are devoted to various contests that will help your children develop a competitive spirit while also encouraging them to pursue their hobbies and interests at an early age.
8. Klay school
Klay School is a leading online preschool and educational resource provider. The educational activities at Klay School are geared toward early childhood students and their parents, with the goal of assisting children in reaching their full potential in kindergarten and beyond. Each lesson is created by a team of children's education professionals to capture your child's interest and teach them without them even recognizing it! Live-streamed classes, as well as offline activities and modules, are available to children. Klay School provides a program based on child development concepts and tailored to the requirements of children and their families.
9. Vedic Maths India
Vedic Maths, like Ayurveda and Yoga, is an ancient system of calculating that originated in India. The fact that Vedic Maths makes calculations easier and faster has made it popular over time. Many schools have made it a part of their curriculum, and if your child's school isn't one of them, you may find online Vedic Maths programs for kids on the Vedic Maths India website. You can choose from various online courses taught by Vedic Maths professionals on the website. When you take competitive tests, Vedic Maths can help you calculate faster, and some of the courses are specifically designed to help you pass these exams.
10. Kindergarten Kids
Kindergarten Kids Learning App is the correct choice for you if you're looking for a highly enjoyable, engaging place to enroll your child in online preschool lessons for kids. Here you'll find a big selection of entertaining games and activities that can help your children learn numbers, letters, shapes, colors, and much more! Your children will be ready for school, and you will be able to teach them from the comfort of your own home. Whether you're looking to develop your child's cognitive, intellectual, social, or emotional skills, or simply want them to have fun and learn, these top-notch games are a great place to start. This is an app that you must install on your smartphone.
11. Mindseed Preschool
Mindseed is an online preschool that serves children ages 2–6 with high-quality early education and socialization. Parents can select from a variety of educational plans based on their child's age, learning styles, and family objectives. Mindset's award-winning curriculum helps youngsters develop critical thinking and problem-solving abilities, promotes creativity, curiosity, and imagination, and fosters an interest in lifelong learning through a multi-sensory, hands-on curriculum.
12. Flinto Class
Flinto Class can be the answer if you're looking for a way to get your preschooler enthused about learning. Flinto Class is a fun and entertaining online preschool program taught by qualified teachers. It's a fun, participatory, and all-encompassing curriculum for kids aged 1.5 to 6. It is intended to assist individuals in learning English as a second language while also developing the abilities necessary for academic success. This curriculum assists young children in developing social and emotional skills. Through engaging story-based lessons, children will learn phonics, develop fine motor skills, and learn about the world around them.
13. Whitehat JR
Every day, it appears that the demand for coding is growing. If you want to get the most out of the lockdown and teach your child a skill that will benefit them in the future, coding is a viable alternative. WhiteHat Jr was launched in 2018 by Karan Bajaj with the sole purpose of preparing young minds for coding and app development. These online programs for children represent a tried-and-true online educational model for youngsters. Its popularity has only grown, with about 400,000 children from all around the world enrolling in various courses by 2020.
14. Mother's Pride
Mother's Pride Online Preschool is a comprehensive, interactive online preschool program that uses technology to provide a new approach to learning. Their goal is to offer your child an educational head start by providing a fun, instructive, and secure online preschool exploration program that will prepare them for kindergarten and beyond. Mother's Pride is a multi-award-winning provider of the most cutting-edge early literacy curriculum available. You can be confident in your child's holistic growth if you have Mother's pride.
15. Elly@Home
Elly@Home is an online preschool that focuses on providing high-quality early childhood education in a personalized setting. They provide a UKG programme for kindergarten, pre-K, and kindergarten. Elly@Home combines the greatest educational and developmental practices to provide children with a pleasant, engaging, and instructive play-based environment during their first five years. Their premise is simple: while children are having fun, they learn more effectively and effortlessly. Over 80000 children from all over the world have benefited from the Elly Curriculum since its inception in 2004.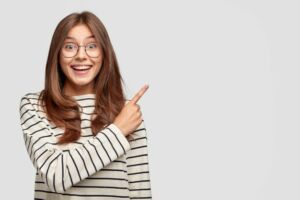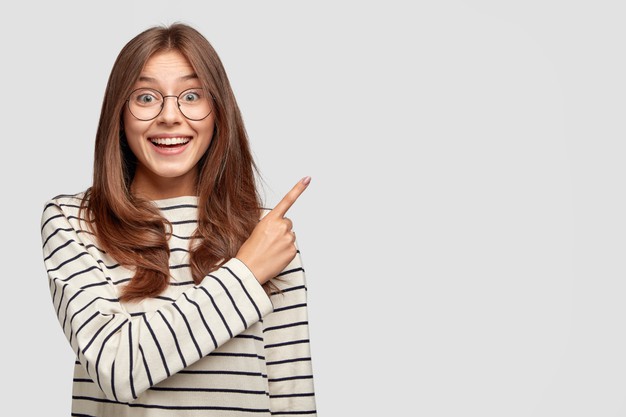 Conclusion
These are some of the platforms that provide the greatest online classes for kids that can make your children's experience more enjoyable. The online learning environment is becoming increasingly student-centered, and almost all of these platforms offer individualized classes to guarantee that your child comprehends the material. All you need is a good internet connection and a little effort to help your children learn new skills that will help them shape a better future.