Introduction
The Spanish language has its roots in Latin, which was brought to the Iberian peninsula after the Roman conquest in the 3rd-2nd centuries BC. In the 13th century, King Alfonso made that dialect (Castilian) the official language of government administration. Over 500,000,000 persons speak Spanish in Spain, all of Central and South America except Brazil (where the closely related Portuguese language is spoken), as well as in the Canary Islands, parts of Morocco, and the Philippines. There are 21 Spanish-speaking countries in the world. It is the official language or the de facto language of Spain, Mexico, Argentina, Colombia, Bolivia, Chile, Costa Rica, Cuba, Dominican Republic, Ecuador, Equatorial Guinea, El Salvador, Guatemala, Honduras, Nicaragua, Panama, Paraguay, Peru, Puerto Rico, Uruguay, and Venezuela. It is the second most spoken language in the world, next to Mandarin Chinese. It is also considered the world's second-most spoken native language after Mandarin Chinese as per various research. It is also the third most studied language in the world. The Spanish-speaking population is one of the fastest-growing segments in the world, especially in the United States. The Spanish-speaking segment constitutes a huge community that shares products, services, and culture, offering businesses and institutions a truly unique growth opportunity. In this blog, we'll discuss some of the best ways of learning Spanish: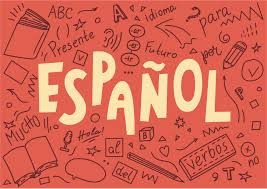 Ways to learn Spanish
1. Speak and Listen to Spanish Daily:
Daily language lessons and immersing yourself in Spanish can accelerate language learning. Even if it's not possible to spend a few days with native speakers, you can still listen to Spanish music in the car or stream Spanish soap operas with the subtitles turned off. You'll be surprised how even simple immersive experiences can get your ear more finely attuned to hearing and understanding Spanish.
2. Be friends with Native Speakers
:
Language exchanges are yet another excellent and free way to learn Spanish. Unlike any time in history, you can speak with someone from Spain from anywhere in the world as long as you have an internet connection. The amount of time can vary, but the important part is you are meeting some new friends.
3. Listening to Podcasts and Audio Courses:
Spanish podcasts and audio courses are no substitute for speaking practice – but they make a great supplement, and can give structure to your learning. One of the greatest websites for podcasts is SpanishPod101.
4. Use mnemonics:
Mnemonics is consolidating a complex piece of information into a phrase or keyword, where key points are represented by corresponding letters or a word with a close association in your native language. For instance, a mnemonic to remember the names of the days of the week in Spanish might be "Lugging Mangos Makes John's Volkswagen So Damp." (lunes, martes, miércoles, jueves, viernes, sábado, domingo)
5. Watch movies and TV shows with subtitles:
It might seem odd to watch in Spanish and read in Spanish at the same time, but it really does work wonders. Reading skills develop a lot faster than listening skills. By reading and listening at the same time, I was really able to improve my pronunciation.
5. Keep a Spanish blog:
The idea is to create a free, basic blog (Blogger and WordPress both have great platforms for this) and begin by adding an editor's note explaining that you've set up this blog to help you improve your Spanish writing skills and to document your progress. By writing each post in English, you won't restrict yourself to the Spanish vocabulary you already know. You'll benefit from the freedom of your native language, and then have the tricky task of turning the post into Spanish.