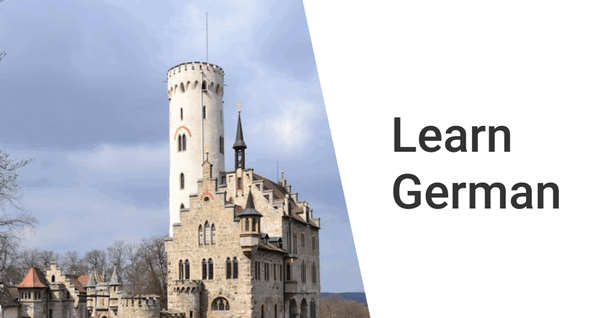 Introduction:
We all love to explore new countries and love to explore their foods and culture. Do you know one thing that we also love to explore? Let me guess, yes it is their language. Language plays an important role in understanding their culture and values. There are so many languages which we speak often. Some of these languages are French, Spanish, Italian, etc. Today I will talk about one of the languages which is very popular in European countries, that is German. German is being spoken in Germany, Austria, etc. This language follows CEFR rules. CEFR means a common European framework of references. CEFR tells you what your current level of expertise is in that foreign language or german and you can officially validate your proficiency in that language as well.
There are six levels in CEFR and they are A1, A2, B1, B2, C1, and C2. A1 is the simplest level while C2 is the toughest level. Whatever level you think is very close to it, you can give an exam provided you have sufficient knowledge.
What makes a german language a hard one to learn?
Now, the main question which arises here is what makes a german language a hard one to learn? Well, in this article, we will try to answer this question:
Pronunciation

: Pronunciation makes any language difficult. For example, English is a very popular language in the world but when people try to learn any other language, for instance, german then they find it difficult to learn any other language.

Grammar

: Grammar plays an important role in learning any language. With grammar, you can construct sentences and can also learn the german language at a higher rate. The problem occurs when people do not want to learn grammar. But to be very honest, grammar plays an important role in understanding a german language and hence, it is recommended to learn grammar in order to learn this language.

Basics

: Basics plays an important role in understanding any language. Without the basics, it would be very difficult to understand any language. Similarly, the same concept applies in learning the german language as well. When you know the basics of the german language, then it would become very easy for you to move into an advanced level, probably intermediate and advanced stage, to learn this language easily.

Practice

: This is again one of the most common issues which people do not get by not doing a practice. When you practice, then you get a lot of confidence that you are learning this language at a very fast rate. On the contrary, when you do not practice, then you face a lot of issues. Hence, it is recommended to practice on a daily basis. How much time do we need to give it on a daily basis in practice?. Well, to answer this question for students it is recommended to give 1-2 hours while corporate people can give 10-15 minutes.
Finally,
There are also other ways that make the German language a hard one to learn. Multibhashi is an online platform that makes your journey of the German language into a simple one. Please have a look at this URL for more details: https://cutt.ly/ibbJUxE