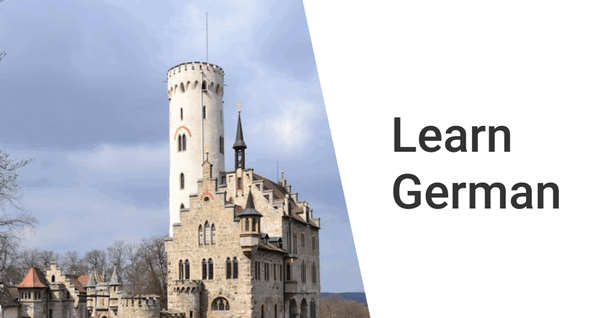 Introduction-
Of course, you can learn the German language online and easily but make sure that you give yourself a reason to keep you motivated while you try to learn the language. You can start your own YouTube traveling blog and go for a Europe tour. Do you know that most of the places in Europe mainly speak the German language? Well, you read it right. It is spoken by 130 million people in Europe. It is an official language in five countries in the European Union: Germany, Austria, Belgium, Liechtenstein, and Luxembourg. It is interesting to get to know their funny words, slang, and idioms. To have a keen interest in any field we are in is a stepping stone to take us to our destinations. We should always keep in mind that when we enroll for a course, we have to make sure that the path which we have chosen is what we actually want, this will allow us to have fun and enjoy ourselves at the same time. 
Investing money, time and making sure that you want to learn the particular course is the first step anyone has to take in order to learn something.  

Surround yourself with people that have the same interest as you are and who are supportive, motivating. This way, you will help each other to learn it better. 

Options will be yours to decide. There are institutes in India that offer German language courses both offline and online. 
LEVELS AND FEE STRUCTURE:

In the language Pantheon, a German language school located in New Delhi. They have Fastrack and Super-Fastrack batches with which you can learn till C2 level in German within a year. They provide both offline and online classes. I would go for online courses as it is cost-saving. The stages included are A1-A2 level to learn the basic foundation like alphabets of German language and after thorough knowledge of the alphabets, you will move to read short German books. The B1 level is the intermediate level where you will be taught German grammar and practicing German language exercises, both verbal and written. B2-C1 is the higher level and proficient level. In this stage, you will start learning what's not in the two levels you have come across. You will have to start and speak in the German language with your classmates and practice more to be fluent enough to have a conversation with a German native people. A stage that you will have to mentally grasp and interpret what's happening around you in German. The final level is the C2 level where you will be able to get a teaching post of the same language when you receive the certificate. The fee structure will be 1,10,000 INR for the whole course but language Pantheon offers you a discount of 17% and the discounted amount will be 92,000 INR if you make the full payment. If you pay the course by course, it is 15000 for A1 level, 16000 for B2, 16000 for B2.1, another 16000 for B2.2, 16000 more for C1.1, 16000 for C1.2, and the last C2 level cost will be 20000. 
Another platform that offers German language courses is Multibhashi. Multibhashi offers language learning courses in two forms, online webinar group sessions and one on one sessions. The class duration of the class is 30 min per class. The minimum class that you can take is 30 classes in a course. The fees of the 30class course starters from 4500 INR and increase according to your preference. Before starting the enrollment process you can always take a demo class to check out how the learning process is in Multibhashi. Please log in to this website and check out the details.
Conclusion:
All the learning courses may cost you but will come back to you in the form of a career or when you travel or what else you can say of yourself if you are very attentive in the class. Learning should be fun and enjoyable only when you are enthusiastic enough to continue learning every day. You will have to be very hardworking in order to learn, you have to have patience and your precious time and money will never be wasted.